Several decades ago, letters and fax as well as physical libraries were the cool kids on the block. Only recently, the trio was evicted and watched as the Internet and the telephone took their spots at the dinner table. Apparently, how we share and access information has evolved over time, but privacy protection hasn't bulged. And it is surprising when you remember many businesses depend on data. The Cambridge Analytica scandal remains fresh in the mind of many Facebook users. Though avoidable, incidents like this continue to happen due to the profiteering tendencies of some unscrupulous individuals.
There have been debates regarding the possibility of blockchain salvaging privacy protection. But how can something so transparent be confidential? It is as humorous as a parrot mimicking Donald Trump.
Fortunately, many experts could see through the ridiculous debate as indicated by the creation of many privacy coins and platforms. While these startups can pat themselves on the back platforms, a lot needs to be done as those looking to exploit the digitalization of blockchain remain on toes without stalling. Blockchain's potential is still largely unexploited due to these lingering privacy concerns. Not to sound like a broken record, but more hands are needed on the deck else this ship sinks.
The SERO Approach
With privacy becoming a front burner due to events of 2018, more startups have volunteered to end the menace of privacy leaks. One of such is SERO. Super Zero uses non-interactive zero-knowledge proof which is an improvement on the current cryptographic algorithms and transaction speed are unhinged by the increased privacy protection rendered.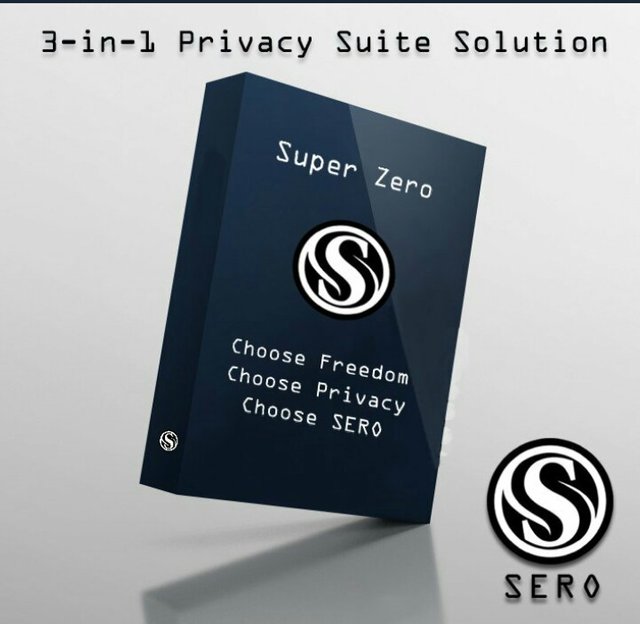 To guarantee a truly optimized framework, SERO combines Turing smart contract and two privacy protocols. ALIEN, one of the protocols involved, has several traits like IP automatic switching, dynamic addressing, and the capability to resist attack. While this sounds like a battle-ready protocol, we will be wolfing that down with a pinch of salt.
Another integral component of SERO's war against privacy leaks is the CASTROL Protocol which shields nodes and decentralized networks through the anonymity of the IP address concerned.
The third piece in the puzzle is the Turing smart contract which ensures developers can create cryptocurrencies backed by the encryption created with these protocols.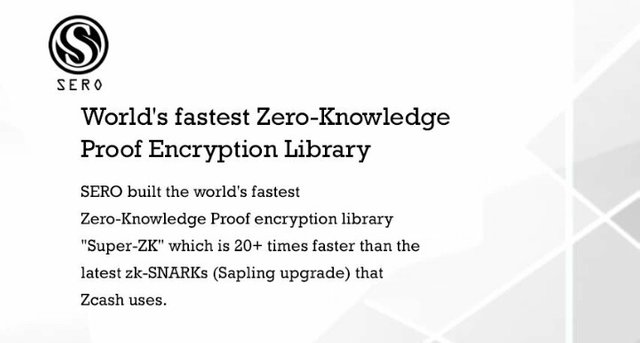 Possible Benefits of SERO
One of the outstanding benefits of SERO on paper is the opportunity provided decentralized apps developer looking to protect the privacy of users with the creation of a token that is truly confidential. This is one of the areas where SERO appears to be ahead of the competition. Not many privacy platforms have been able to allow subscribers to create privacy backed tokens through smart contract incorporation.
Another of SERO's benefit to users is its different layers of privacy protection. It is unusual in this space.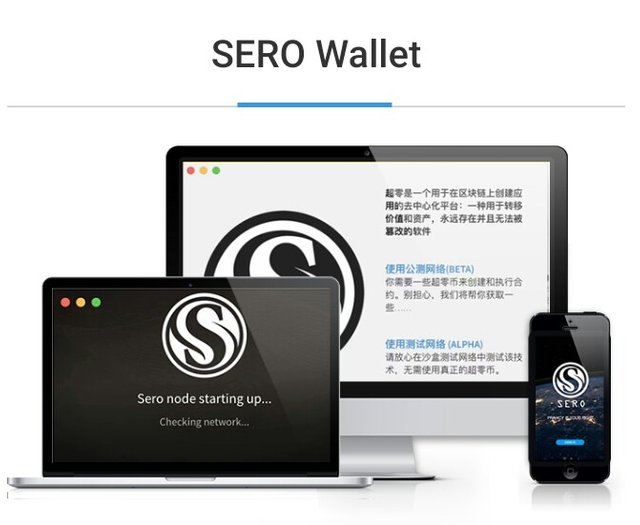 Final Thoughts
Blockchain will continue to be all bravado without any real-world use case if privacy continues to take the backseat in a vehicle it is expected to be the chauffeur. SERO's attempt at changing the narrative is a remarkable one, but we can only hope they can assuage their claims.
For more insight about SERO, kindly visit the links below
Website: https://sero.cash/
WhitePaper: https://sero.cash/en/uploadfile/upload/2019052010565112.pdf
ANN: https://bitcointalk.org/index.php?topic=5090910 .
PitchDeck: https://sero.cash/en/uploadfile/SERO_PitchDeck_EN.pdf
Sero Wallet: https://sero.cash/en/#wallet
Explorer Block: https://explorer.web.sero.cash/
Miner Tool: https: // github.com/sero-cash/cminer
Telegram: https://t.me/SeroOfficial
Twitter: https://tube.com/SEROdotCASH
Facebook: https://www.facebook.com/SEROProtocol/
YouTube: https://www.youtube .com / c / SEROdotCASH
Reddit: https://www.reddit.com/r/SERO_Official/
Medium: https://medium.com/@SERO.CASH
Discord: https://discordapp.com/invite/3AZVMRU
GitHub https://github.com/sero- cash
Authors details
Bitcointalk Username: KnowelsB
Bitcointalk URL: https://bitcointalk.org/index.php?action=profile;u=2439436;sa=summary