Throughout the history of mankind, Maritime trade has been an indispensable part of every successful civilization. In time, the global seaborne trade has evolved and today its valued at around 15 trillion U.S. dollars. The notable Statistics Portal, Statista notes that Container trade accounts for approximately 60 percent of this. Despite this, the container shipping industry of today is in doldrums, thanks to a variety of problems.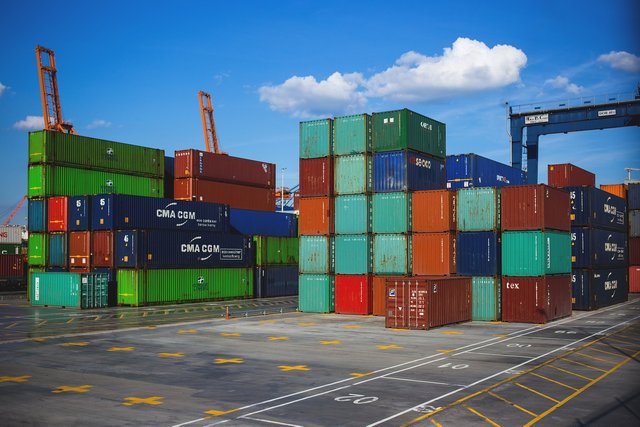 Image Courtesy - Pexels on Pixabay
A major one of these problems is overcapacity, invariably leading to low freight rates- meaning increasing the container carrying capacity while reducing per capita costs to continue being the market leaders. Another issue is the phenomenon of "no-show containers", i.e containers not showing up after being booked. Added to these are the security woes and environmental regulations. So there is very little doubt why the Shipping industry went into crisis mode after the Great Recession of 2008. Today, the industry is looking for ways to bounce back from this perilous situation and is on the look-out for technologies to improve costs, operational efficiency etc. The Scandinavian company - Blockshipping with their revolutionary Global Shared Container Platform (GSCP), may well have the answers to many of the above problems.
Two of Blockchain's impeccable features are its audibility and immutability. Auditability allows for efficient and precise data-tracking while immutability makes systems built on top tamper-proof. These two concepts are very much central to the what the GSCP platform is, i.e the setting up of a complete blockchain based Container Asset Registry that will act like a database of containers while allowing for real-time tracking of every single one of them. The GSCP aided by this blockchain registry will serve as a trusted platform for matching and tracking of containers. A direct consequence of real-time tracking is the ability to effectively reposition empty containers according to requirements. The real-time tracking and location sharing will also reduce the fleet costs by around 15-20%. The other potential benefit of real-time tracking is the reduction in insurance costs due to the improved surety.
The GSCP also intends to become the payments platform within the container fleet industry by managing the transactions between the interested parties during the physical handling as well as sharing of containers. To assist this GSCP introduces a​ native, internal token to directly power transactions within the platform known as Container Platform Token (CPT).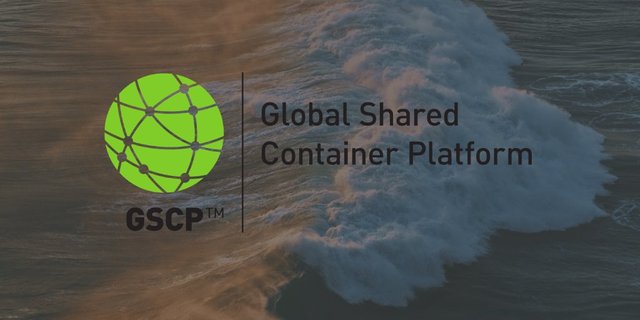 Out of the 27 million container units that are present globally the GSCP projects to register at least 16 million (60%) into the Asset Registry that would, in turn,​ allow for a savings of $5.7 billion in costs. And by the way, the Blockshipping Team is from Denmark, the home of the Vikings (Remember our legendary boat builder, Floki ?😁). The founders led by CEO Peter Ludvigsen, have decades of experience working in Shipping industry. Another interesting fact about Blockshipping is the support and funding it has received from the prestigious​ Danish Maritime Fund
To learn more about Blockshipping & GSCP visit the website
Telegram
BitcoinTalk ANN Thread
BitcoinTalk Bounty Thread