Mileage Coin M2O Project Signed a Contract with BCEX Solutions for Killer Coin to Support the Project.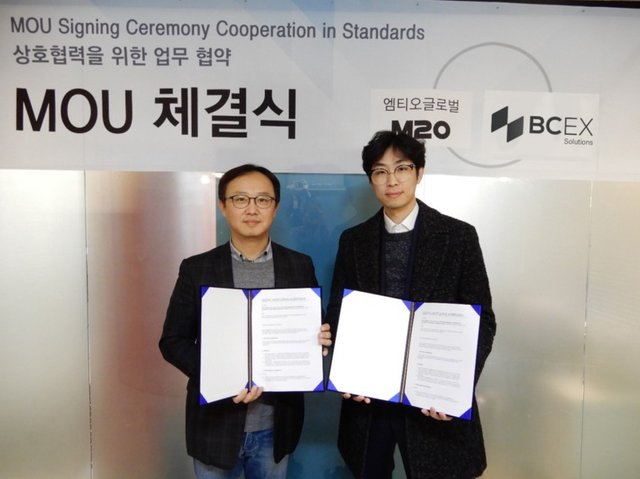 M2O Project has announced that they signed a contract with BCEX Solutions about Killer Coin program on December 26th.
About the program named Killer Coin, run by BCEX Solutions, has total 4 stages of procedure: discovering the promising blockchain start-up, connect institutional investment and VC investment, BCEX global exchange listing, and link partnership with China corporations. Fortunately, M2O Project was pointed out as a promising blockchain start-up to get supports from BCEXSolutions.
The forgotten and unused mileage estimated to be worth give or take 2,000 trillion won. M2O Project is about building a platform which integrates mileage around the world through blockchain technology. The integrated mileage will be converted into M2O Coin in M2O Platform and they can be used as cash at M2O affiliated stores.
In addition, M2O Platform is expected to become a safer platform from the security-related threats by adopting 'Oracle Blockchain Cloud Service' for the world's first blockchain technology based platform. It is introduced at 'Blockchain Seoul 2018' at COEX hall, Korea.
BCEX Global is a large-scale, global cryptocurrency exchange with over 200 markets and 150 coin trading services in 15 exchanges around the world, according to CoinMarketCap on August 2018.
In addition, BCEX Global is a cryptocurrency exchange with no disruption or accident by having 6 safety mechanism since its opened. It is improving its faith through technical partnership with TAI Lab, the leader of blockchain technology and Canada CK. Also, BCEX Korea was established in November and announced that they would officially launch in February next year.
Through this business agreement, M2O Project will be supported by BCEXSolutions about Killer Coin program. It will provide various support for mutual benefits between coins and investors. It is expected to receive a variety of support such as partnerships in China, BCEX's own global blockchain specialized network, management services, and marketing services.