Introducing Elite Center, the World's First Lisk Incubator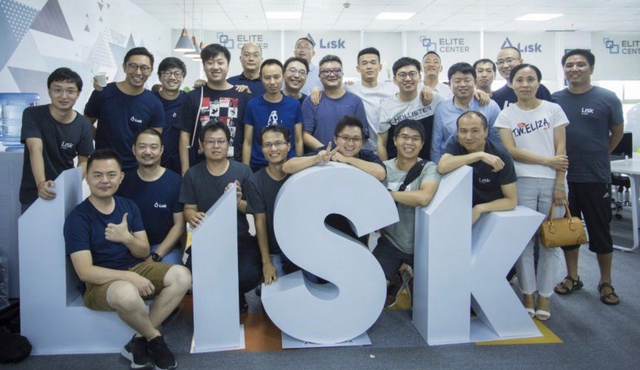 Earlier this month, dedicated Lisk community members in China founded the first-ever Lisk-focused blockchain incubator. The incubator, known as Elite Center, held its inaugural conference in Xiamen, China on July 7. The attendees, who came from all over the country, included Lisk delegates, community members, blockchain investment institutions, exchanges, media outlets and more. The conference also featured several talks by the likes of Xiamen-based Bitcoin evangelist Wu Zilong and Li Chunyang, the person behind Whales Capital and Japan-based BitOcean.
The incubator comes as an initiative from a team of Lisk delegates known as Elite Group with a vision to help further build and grow the Lisk ecosystem by providing opportunities for investors to get involved early on with Lisk-based projects. Interest and investment into projects utilizing blockchain technology will only increase over time. Elite Center is currently led by Lisk delegate and community member Luiz.
Elite Center finds that because new projects in the blockchain industry can face hurdles, they are slow to develop. The incubator hopes to help eliminate these obstacles for potentially groundbreaking projects that will be built on the Lisk platform by providing services and training for select projects such as entrepreneurship counseling, public relations, community management, communications and marketing training, and more. All of these services are completely funded by Elite Center.
The initial investment into the incubator will be $1 million. Elite Center hopes to work with at least five projects through the incubator within six months of the release of the SDK. The incubator currently has two projects in mind.
Elite Center will provide services for projects based anywhere in the world. However, projects based in China will have access to additional services such as a 500 square meter office to work from, recruitment services, product managers and more to help shape a product's strategy.
Projects who are interested in joining the incubator can contact Elite Center at [email protected] with an introduction and overview of their project's goals and needs.
We're incredibly excited to see what the future holds for Elite Center. We will keep the community posted on its progress.
Thank you again to all of our wonderful community members who contribute to the Lisk project every single day. However, we are aware that many of our community members go out of their way to make Lisk so great. If you're hosting Lisk-focused events or working on projects you'd like LiskHQ to know about, please get in contact with our team! You can reach Community Manager Mat via direct message on Lisk.chat or Telegram.
-The Lisk Team