LevelNet ICO token Pre Sale is launched!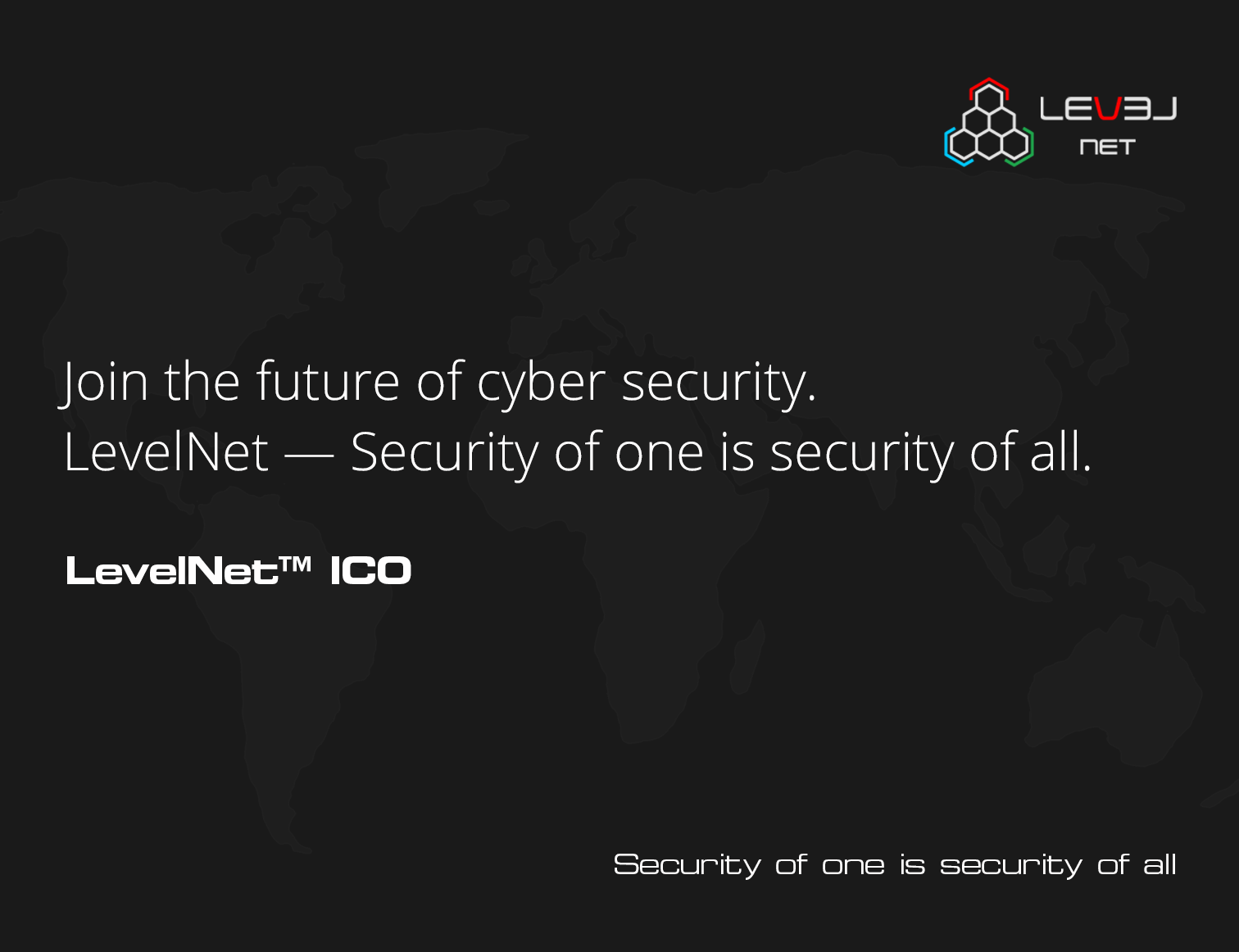 The World's First Cyber Security Platform
Irvine, CA: Today, LevelNet Inc, has publicly announced the launch of LVL tokens Pre-Sale, which enables the use of the company's services and products. Exclusive terms are available within a month from the beginning of the Pre-Sale.
The minimum amount of LVL tokens purchase during the Pre-Sale stage is $ 25k in the equivalent of the BTC and ETH cryptocurrencies or in the USD $, under the following conditions:
     · investment from $25 000 and above, 40% discount applies

All funds raised during the Pre-Sale will be allocated to funds and will be used for purposes as declared in Whitepaper. CEO of LevelNet Pavel Shkliaev made a statement: "The volume of tokens available on Pre-Sale is limited and its volume is equal to 30% of the total amount. For large anchor buyers, we can offer even more favorable terms and we are now in the discussion with a number of major players in the cryptocurrency market."
About LevelNet Technology:
LevelNet integrates virtually all existing anti-virus technologies into one simple, user-friendly application. This distributed system enables participants to share threat data globally and in real time, allowing for the entire system to become much smarter, much faster, than any single security, cybersecurity provider can do today. LevelNet significantly boosts the capabilities of any user installed anti-virus programs. If a user does not have any security applications installed, LevelNet can take advantage of its distributed network platform and act as a self-standing application. Today`s cybersecurity solutions are limited. As one of the main providers finds a threat, it will often take significant time for that knowledge to be distributed to the total system. New malware takes advantage of this window of time to infect the greatest number of devices. LevelNet creates an integrated, global, and immediately responsive system to stop more malware earlier than it was possible before.
About Company: LevelNet Inc. is a cyber security company based in Irvine, CA. Founded in 2016. LevelNet provides new opportunities for effective cyber-protection as well as new business ideas.
Learn more about LevelNet at — https://levelnet.co
Read the whitepaper here: https://levelnet.co/files/LevelNet%20White%20Paper.pdf
Follow on Twitter at — @levelnetwork
Follow on Facebook at — @levelnetwork
Join our Telegram channel for discussions — https://t.me/levelnet_ico
YouTube: https://www.youtube.com/channel/UCB6xtJLAFD-ovTTyr9JhjDw/videos
Medium: https://medium.com/@LevelNetwork
Steemit: https://steemit.com/@levelnet
Instagram: https://www.instagram.com/levelnetwork/
Reddit: https://www.reddit.com/user/LevelNetwork/
Bitcointalk: https://bitcointalk.org/index.php?topic=2212642
Angel List: https://angel.co/levelnet
Media Contact:
Contact Name: Danil Fadeev
Contact Email: [email protected]
Company: LevelNet Inc
www.levelnet.co