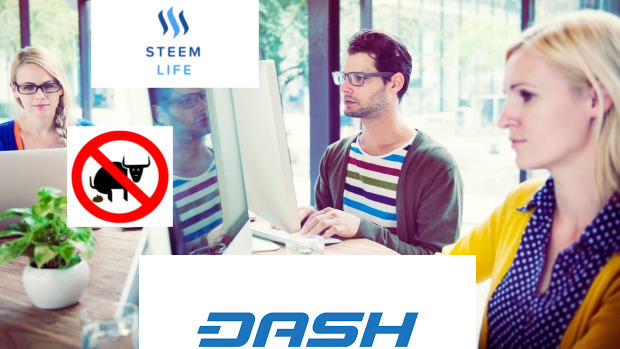 The higher in the "old corrupt" system you get, the more lies and bullshit you will meet
I have been working in many places. I found that the "higher" you come in the "system" the more lies and bullshit is flowing around in the work space. This is my personal experience, and I been many different work places. I might share my story in my detail one day, but for now I will just let it be at this statement.
Blockchain and Steemit will eliminate lies and bullshit
So that is why I love blockchain and Steemit. The blockchain holds the potential to eliminate lies and bullshit. It will take some time for it to evolve into all areas of business, but we will get a true free market and eliminate liars and bullshit over time.
Another reason that you should join Steemit today and buy some Dash.
Lasse Ehlers
Copenhagen, Denmark
---