"XAYA"-Impacting The Game Industry Via The Power Of Blockchain
INTRODUCTION
---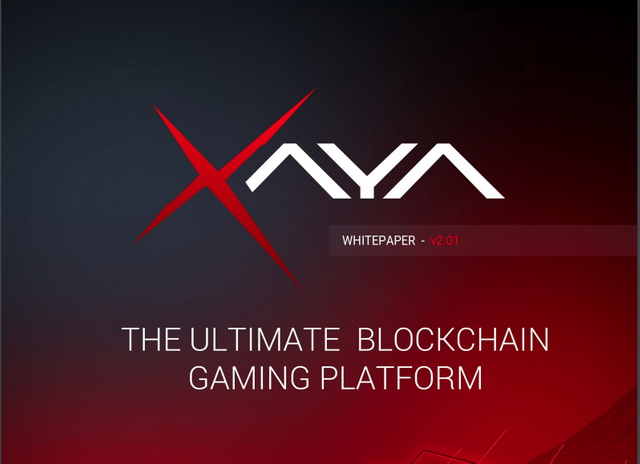 The gaming industry continues to grow exponentially as more and more individuals engage quite well in gaming activities, which implies great returns for investors who show their interest in the space.
Moreover, technology has a great impact to the growth of the gaming industry; any improvements in technology will surely lead to corresponding improvements in video content, products, virtual reality, special events and video game tournaments.
According to Newzoo's Global Games Market Report, it is likely that game lovers will spend approximately $138 billion on games this year which represents an increase of about 13.3 percent of the previous years.
While Independent game developers are versatile with creativity and are capable of taking bigger risks, making a living in the already filled-up gaming market by some gaming developers could be very difficult. However, independent game developers also need to find a way of increasing their creativity so that they wouldn't be displaced by the Big box game developers.


Challenges
---
Acquisition Of Funds
Monetization Of Games
Getting Feedbacks
Company Overhead Calculation
Marketing and Attracting Audience
However, speed, cost and scalability are the major problems blockchain gaming is plagued with.
---
Low speed is an inherent characteristic of the Blockchain gaming system providing a very poor gameplay for gamers.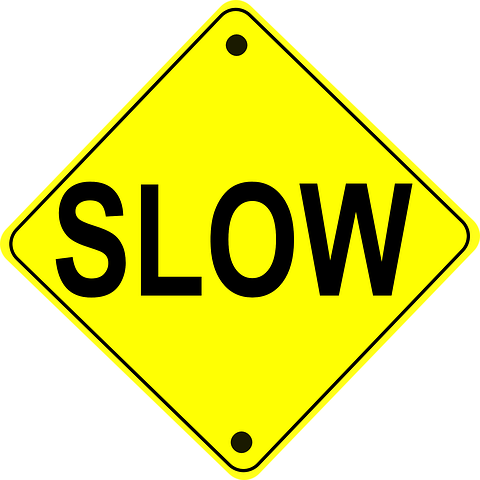 Source
Most of the games built on top of the blockchain are mainly centred on trading and asset creation, with CryptoKitties being a very good and a well-known example of such in which players are allowed to breed and trade virtual cats on the Ethereum blockchain.
---
Games built on top famous blockchains, like the Bitcoin an Ethereum are very expensive because for every move a player takes, the transaction fee could worth a cent!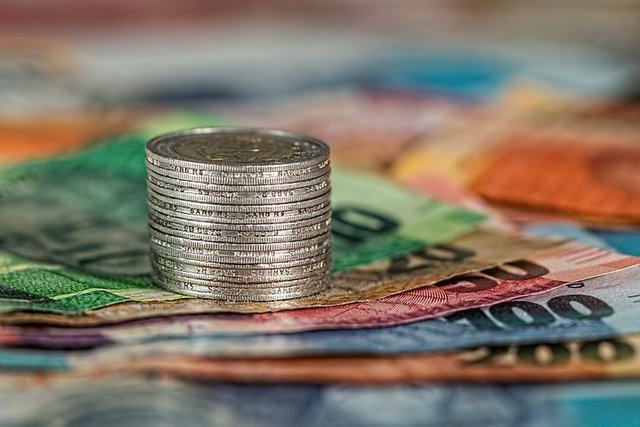 source
"To address this, current games have either bitten the bullet, accruing major costs for the developers and/or players, or reduced the presence of the blockchain to the point where it no longer plays a meaningful role. This can be seen through Huntercoin, a Bitcoin-based indie game that has essentially abandoned the Bitcoin-based economy due to the infeasibility of the system." Source
---
This is a very important issue of the blockchain gaming system that needs a very urgent solution.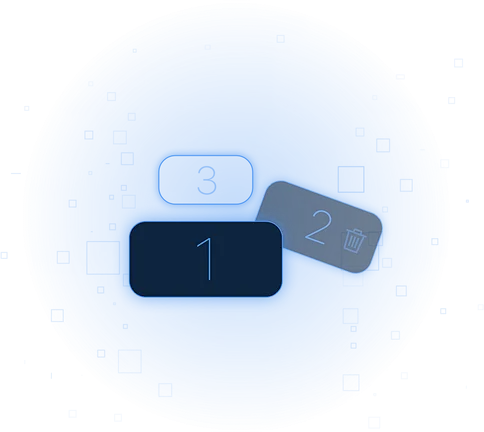 As more games are built on top of a blockchain, they occupy a certain amount of space, however, the ethereum blockchain has difficulty in scaling well, hence it is not able to accommodate well, the activities of a newly added user which leads to the whole system being congested and subsequently slows down the whole system.
However, the solution to these major problems is being put forward by XAYA which leverages on the power of blockchain.
Note: Although, there was an earlier approach to solve the issues discussed above. This approach is quite similar to the Ethereum smart contract. However, the issue of scalabiliy couldn't be solved by this; the "Huntercoin concept" which is now applied in XAYA.


---
XAYA is a ultimate blockchain-based platform with the aim of speeding up the gaming worlds through the management of the intricate part as well as securing and simplifying the ownership, sharing, and trade of virtual assets.

XAYA will help to minimize the time taken for games to get from the very concept to its release, while at the same time reducing the financial burdens of infrastructure and administration on small development teams.
Moreover, developers can fully take advantage of the XAYA technology to build decentralised games while at the same time issuing their own game currency that can be traded for CHI or other XAYA game coins/assets secured by the XAYA blockchain.
However, unlike some other platforms, XAYA brings in autonomy into its system by giving users the complete ownership of their assets so that there wouldn't be interference of third parties which could endanger such assets.
It is worth noting that XAYA is not run on servers which due to the possibility of crashing, could lead to the loss of assets.


Key Features/Advantages Of The XAYA's Solution
---
---
• The gameplay is provably fair enough and this is a feature unique to XAYA
• It is reliable and stable providing a 24/7 uptime
• Secure virtual asset ownership
• Virtual assets are rapidly and easily traded
• Secure social networking
• The game app launcher is easy to use
• Provides human readable wallet accounts/addresses
---
• Supports the development of fully, partially, or non-decentralized games
• Supports the development of scalable multiplayer games
• Supports the creation of own tokens
• Building of gamer loyalty is supported
• Highly compatible with a broad game engine
• Pre-built libraries can be accessed
• Gamer payments can be accepted and managed in a simple, secure and affordable way
• A cryptocurrency of high utility value due to demand
• Access to large existing gaming markets
• Access to unexploited gaming markets
• They can create new gaming genres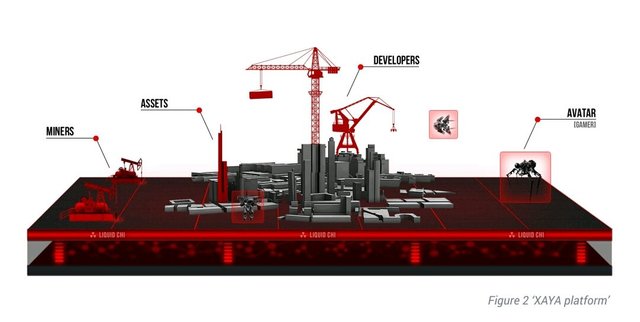 Key Technology And Intellectual Property
---
The XAYA cryptocurrency, CHI, is a blockchain-based digital currency secured by proof-of-work (PoW), in which player accounts and most important game data are persisted.
However, in addition to the already existing technology, there are other unique innovations that ascertain the success of this project:
---
This ensures trading of game items, game-specific currencies and whole game accounts for CHI without being trusted on anybody. It is mostly essential for enabling a thriving economy on the XAYA platform and also boost the demand for CHI.
---
Basically, this is an extension of the payment channels in Bitcoin applicable to game moves between multi-players exclusively off the blockchain, therefore, making XAYA to scale well so as to meet its global target size. However, a limitless and real time gaming on the blockchain can be achieved with this.
---
To resolve in-game disputes, transactions on the main blockchain is needed to be made. A clever mixing of the time-stamping property of a blockchain, Merkle-ized hash commitments, amortised mining incentives, and fraud proofs prevents the loss of transaction fees of any upright participant.


Technical Details
---
The implementation of game accounts and tradable in-game items will ensure a secure tracking of ownership on the blockchain usually in a decentralised manner.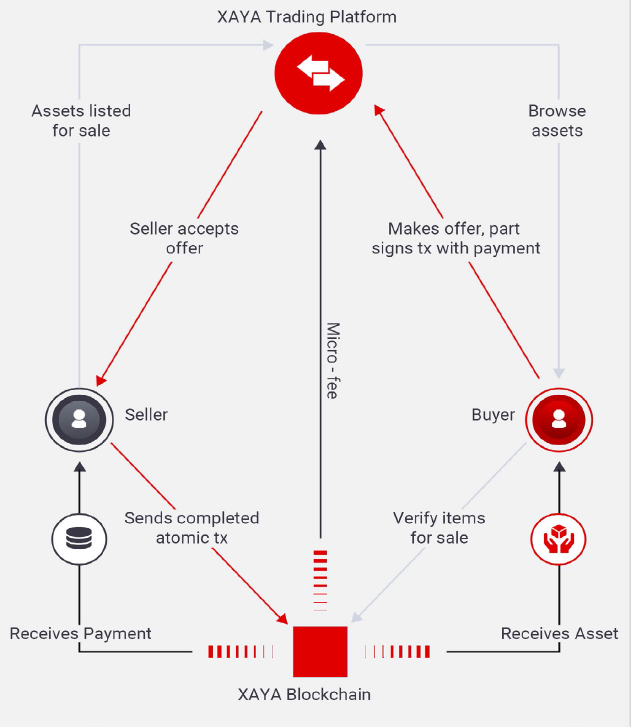 In order to prevent loss, transactions are needed to be signed by the parties involved, to ensure that either both transfers go through or none actually does.
Games within the confinement of XAYA's ecosystem will be built based on the global 'game state' concept. Cryptocurrencies on blockchains could be considered as a consensus of a global state which can be manipulated by every participant through transactions, and this could be any global data in which the entire game world is coded.
The issue of scalability plaguing the blockchain games can be solved on the XAYA platform via game channels which records moves on private side chains. However, in case of fradulent acts by altering the number of moves, Digital signatures and hash-chain structures are use to prevent these. After the players must have agreed on game outcomes, rewards are shared via 2-of-2 multi-signature transactions. If otherwise, data in the side chain allows the honest player to prove her claim and receive the necessary reward.
The intrinsic issue with the initial game channels format is that: "If a dispute is raised but then resolved, the game continues as before.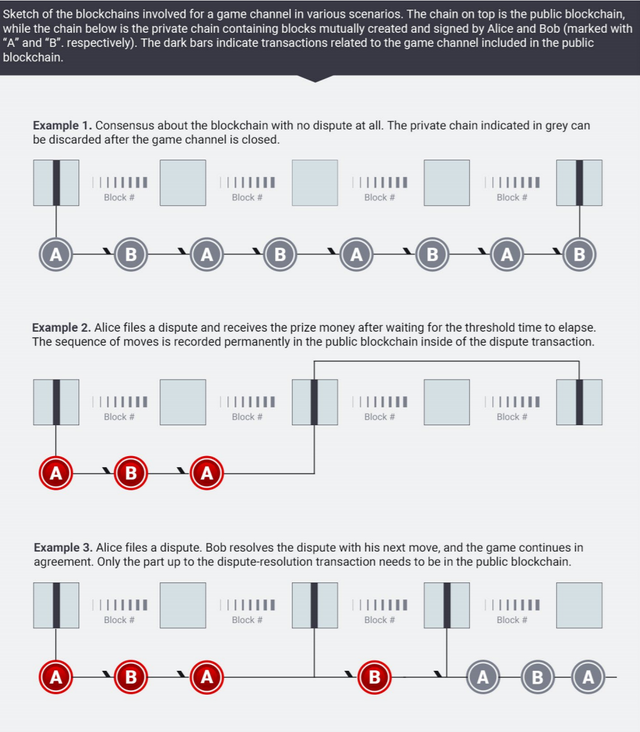 However, this process puts transactions onto the main blockchain, thus removing the scalability gains and costing (both) players transaction fees."
A player with an ultimate intention of disrupting the progress of a game can often start disputes and resolve them so as to irritate honest players.
However, this issue can be halted via ephemeral timestamps with two basic properties as found in the [whitepaper, pg 17]. They allow the improvement of game channels in a way that an honest player will be justified, hence, not making them lose their money.


Games Supported By XAYA
---
The following are just few of the games supported by XAYA as there are others supported by it...
Collectible card games
Turn-based games
Real-time strategy games (RTS)/ multiplayer online battle arenas (MOBA)
MMORPGs

Use Cases
---
The possibility of storing assets on most blockchains allows users to collect and purchase/buy cards in packs in a bid of getting the uncommon ones with great value. However, the cards can be traded or sold easily for real world value using the atomic transactions. Also, these cards can be played without any much concerned about servers and reliability on the XAYA platform which also offers a provably fair gameplay.


XAYA Strategic Partnership
---
XAYA have already partnered with *Treat fighters and
---
Treat fighters allows gamers to play the role of one of the overlords in the world of Canedoom,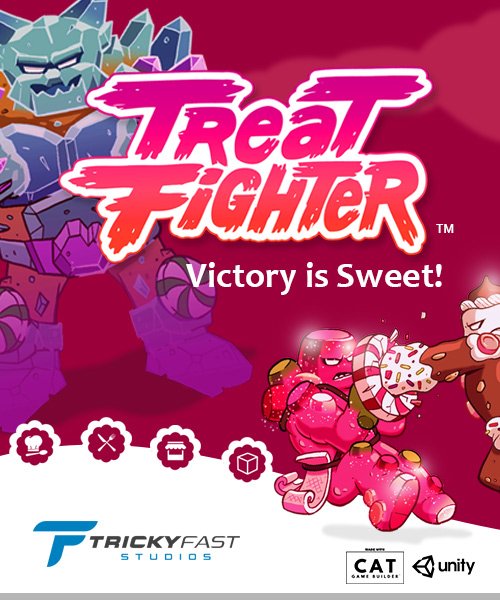 with the power to build their very own Treat fighters which are then sent to battle with other fighters for candy(very essential!!!) in return.
The game will fully utilize the unique XAYA blockchain thereby making gamers to benefit from it. However, it is not yet launched but will be, very soon.
---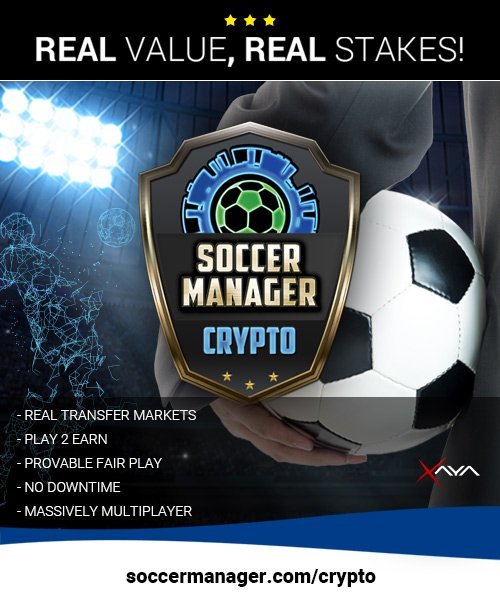 Soccer manager is a well-known game around the globe. Leveraging on the XAYA blockchain, it will provide real transfer markets, provable fair play, no downtime, massively multiplayer and play 2 earn.



XAYA Tokens
---
The XAYA token is referred to as CHI and it is the token that fuels XAYA platform, making it functional. The token is based on blockchain and secured by proof of work, it will be used for making transactions.
Token sale has been on since September 7th and it is scheduled to run for 5 weeks. Token allocatioj is as shown below: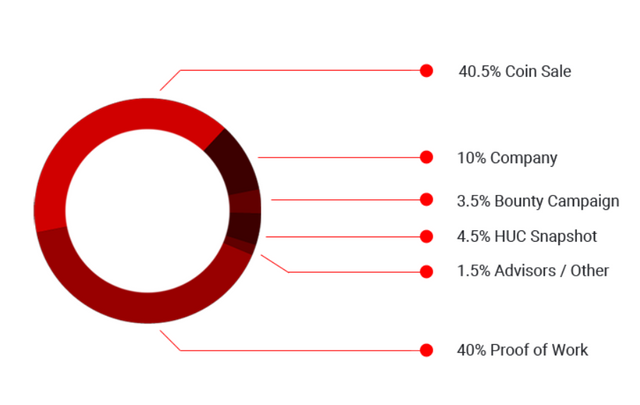 Meet The Team
---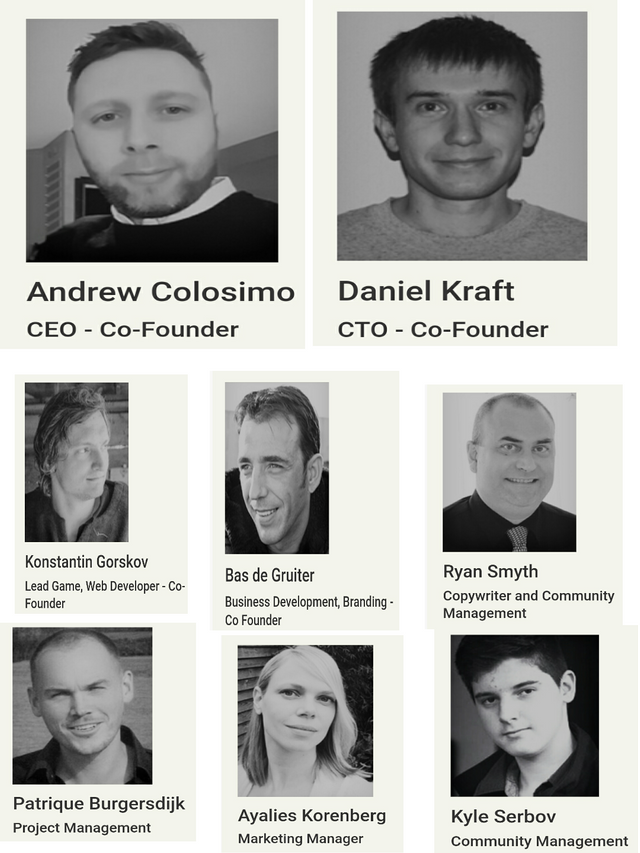 Roadmap
---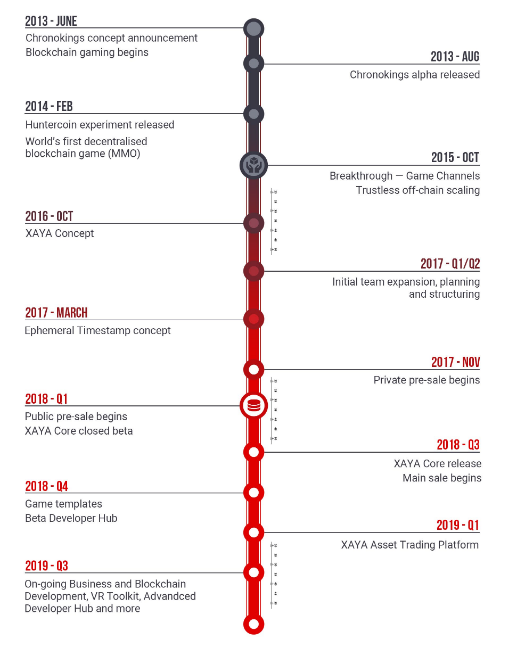 Final Thought
---
The idea behind the XAYA solution is actually an uncommon one for the fact that it provides a seamless environment for all its users; gamers, developers and supporters. With it, game developers can easily make their ideas turn a dream come true in the virtual worlds (games) within a less period of time with a ridiculously less fee. Gamers derive the benefit of fair ownership of assets which they can easily convert into real-world values.
The myriapods of knowledge garnered from experiences by the XAYA team is a certification and even an assurance of keeping the platform perfectly working. This is quite provable via the integration of various technologies such as game channels, atomic transactions, ephemeral timestamps etc.
Partnering with games some famous games, for example; Soccer Manager becomes very important due to the impact it would have via the influx of users, implying that more users will make use of CHI, thereby elevating its value considerably. Apart from increasing the numbers of users, the availability of a game like this will serve as a bait for other developers making it XAYA a platform for universal use.
In addition, the number of users contribute largely to the success and earnings of developers, more users will mean more opportunities for the popularity of their games. With this, the idea of making cryptocurrency or blockchain to go mainstream becomes a reality.
The success of the XAYA platform is quite assured via services provided to her users; gamers, developers and supporters.


For More Information & Resources
---
Xaya Website
Xaya WhitePaper
Xaya Medium
Xaya BitcoinTalk
Xaya Reddit
Xaya Facebook
Xaya Twitter
Xaya Linkedin


This is my entry for the @originalworks contest, join here.
Xaya2018