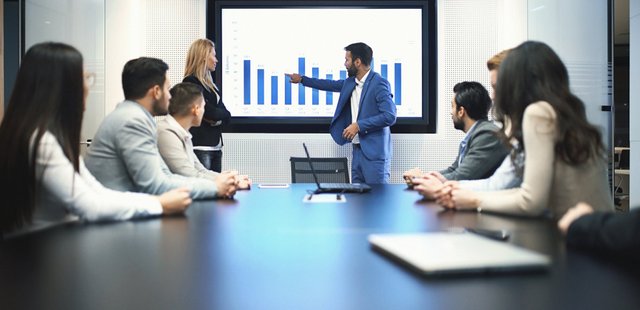 Elisia guarantees that it's blockchain is the revolutionary experience layer of the decentralized world. The project provides an intuitive solution to blockchain problems for the convenient utilization of decentralized applications and can pioneer the mass adoption of dapps that have missed the spotlight despite their potential.
In addition, Elisia is building an ecosystem which guarantees innovative developers with the necessary tools to develop dApps easily.
SWOT analysis shows clear highlights of the potentials of the project.

Below is the analysis of Elisia bblockchan and it's ideas that holds numerous potential and also the possible barriers

Elisia is taking the first step to combine the utilities of apps and dApps in a harmonious manner. While it's the first blockchain platform that will provide such a widespread utilization of picking and choosing the factors of apps and dApps that users want, there are products that combine apps on a single unit; this is a particularly true for platforms that allow users to control all actionable interfaces on social media channels. Elisia is a much more superior product to those services and can learn from the failure and successes of existing blockchain platforms.
Furthermore, Elisia's benchmark offering are simplicity, security, speed, inter-blockchain migration and free transactions. We live in an era where convenience is important and many existing enterprises have already engrained it in society that they should desire convenience above all. The stage is already set for Elisia's bold offering to be in high demand. Elisia will make it easily to its target market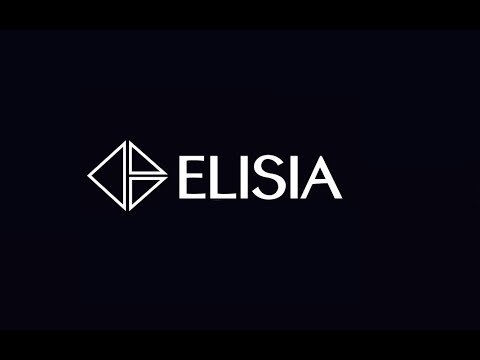 Elisia project is unique in the sense that it does not intend to compete or battle against the existing distributed ledger blockchain platform; insyead, the project will works harmoniously with the existing market projects. However, the strategic deployment of Elisia is quite different from even major blockchain platforms.
Another strength of Elisia blockchain is that the project prides itself of a competent team — group of individuals with many years of experience who have worked on many successful innovative projects. The project is particularly championed by Tony Smith, a man who has a broad knowledge about blockchain technology and cryptocurrency market.

Naturally, the dev team of blockchain projects usually concentrate on the main technology i.e the blockchain — and then depend on others to adopt the project and utilize it through the deployment of applications. However, it can take quite some time before dApp developers gain interest. Meanwhile, the platform will run empty, carrying only speculative interest.
However, it is good to note that Elisia will differentiate itself in its approach as it is different from previous blockchain platform; the project is creating awareness and expanding it's market through community based ambassador program. Once the initial phase of promotions are done, Elisia will achieve wider reach merely by organic interest growth and people's desire to talk about developments that are peculiar to blockchain technology and Elisia platform.

Elisia is taking advantage of multiple opportunities in the blockchain market.
Elisia project identified that the trend for decentralized and open-source work is growing remarkably. Hence, Elisia is making the market more lucrative for the developers of dApps who will utilize its blockchain. This way, the project will attract the best developers to provide resources on its platform.
Elisia is also targeting a major flaw in the technology as shown by existing blockchains. There have been a serious deficiency in the provision of the right tools for the development of decentralised applications, this is because the existing blockchains that claimed to offer a good environment for developers have failed in this area. There isn't any existing means to efficiently utilize the best features of various apps, SaaS, and dApps. Elisia is offering developers and early adopters with these features.
Also Elisia blockchain will take advantage of the fact that non of the existing blockchain platforms allow inter-blockchain migration between different blockchain platform with ease. Elisia has identified this as a good opportunity to create a blockchain that allow it's users to easily swap between different blockchain platforms with a single click and perform completely free super fast transactions. These features if implemented will attract more adoption of its blockchain and achieve it's full potential.

Even the established enterprises of any industry face threats; the situation is particularly worse for start-ups with genuine ideas. The major threat in the blockchain market is the threat of imitation.
Elisia project has an edge over this problem, however it isn't because it is a blockchain-based project. The edge comes from the products it's offering — the blockchain is only a bonus. Interestingly, the value-additive products Elisia is offering is way too complex and sophisticated to be targeted by imitators in blockchain market who can very easily replicate offers of transparency with fancy and deceitful Whitepapers, but posses neither the knowledge nor the resources to build such a differentiated product as Elisia.
Given the complexity of the protocols and algorithms of this project, Elisia is completely safe from the threat of imitators
Elisia Community Links
Website : https://elisia.io/
Whitepaper : https://elisia.io/white-paper.pdf
Twitter : https://twitter.com/Elisiaio
Telegram : https://t.me/elisiaio
Article Written By
TonDC: https://bitcointalk.org/index.php?action=profile;u=2493221