ShipChain ICO - Transport and Logistics on Blockchain
Moving products between places is pretty much what drives current world. We buy food that was grown elsewhere, sell products to places where they dont exists etc. Tracking of everything get complex and often loosy at some point. For example if you ship something from EU to USA, after 30 days if you use royal/locla mail you wont be able to track where package is.
ShipChain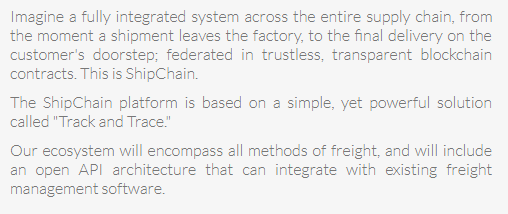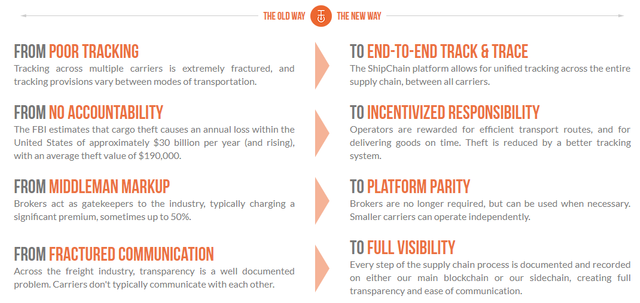 tldr; We cut costs by no middlemen, we can track exact products from farm up to door of consumer and both parties can be sure the bought/sold product is exactly same that was sent originally. The better people work/deliver the more they make due to big transparency and verification.
Why this looks good?
Their partners are already companies like Perdue or Direct Outbound.
The team is amazing ie former CEO, and Global Head of Sales and e-Commerce at DHL Global Forwarding.
Advisors have ie former CFO of Miramax Films.
The roadmap for 2018 looks really good and whitepaper seems to cover every detail.
ICO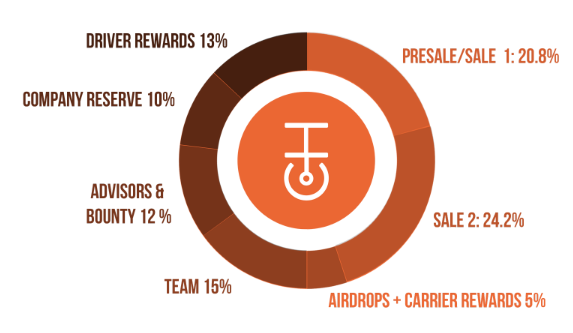 Currently, you can apply for presale and then we have official ICO this month.
Whitepaper: https://shipchain.io/whitepaper.html
Website with whole team and advisors: https://shipchain.io/
Of course do your research before investing.