Cobinhood Exchanges Daily Xmas Coins Giveaway (No Documents Needed)
If you are not aware Cobinhood is a japanese crypto exchange, which i have been testing since some time. Its on my no documents needed exchanges list and even i share a trick about it in my free ebook crypto income guide
But now they are running a cool Xmas giveaway. Every day you have 5 chances of getting coins for free and 5 chances of multiplying them with magic wish to Santa.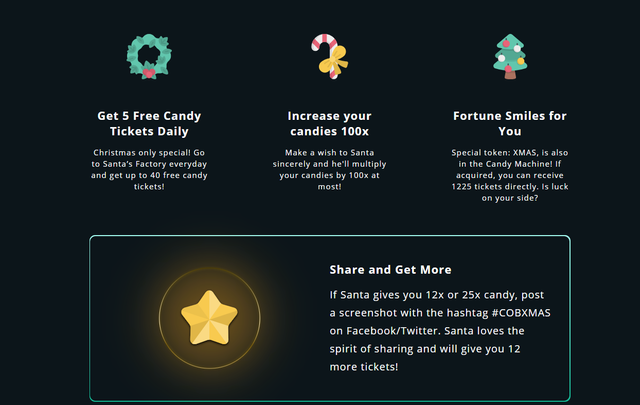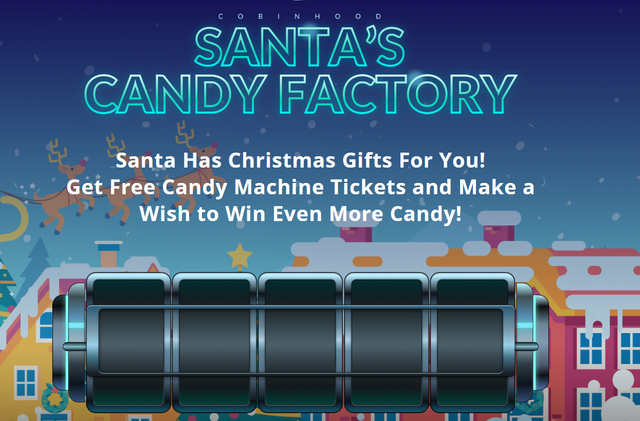 Before i show how it works here is how to get into this giveaway.
REGISTER WITH THIS LINK you just need username and email
Go to https://cobinhood.com/campaign/candy-machine
Click redeem tickets and then make a wish.
My first try
And Others
Enjoy and Merry Xmas.
CRYPTO INCOME GUIDE EBOOK - FREE FOR LIMITED TIME - DOWNLOAD HERE