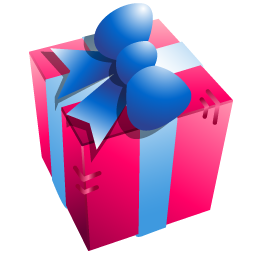 A Mass Adoption Crypto Coin
There is a problem with public digital currency adoption.
Most of this lack of acceptance stem from fear of risk of loss.
What happens to coins transferred to newbies, maybe those without wallets?
What about currency holders who die without leaving adequate written instructions?
Welcome to 'gift coin' my concept for a new 'token' for the NEW economy. I believe the gifting economy is the next evolution of human relation and economy. New 'Volunteerism' and gifting economy will dictate how resources, knowledge, time and and valuable data are disseminated.
What solutions allow us to shift reliably to, and achieve frictionless mass adoption wealth growth and exchange-? Gifting- A blockchain Gift coin that allows gthe gifting of many digital assets. GIFT coin is a public P2P network with multisig with the express mission secure, build legacy and speed adoption of digital currency.
A Public ERC20 smart contract digital currency and network secured by Blockchain technology.
Allows user to gift digital tokens to any named individual or entity, i.e. Corporation.
Multi-Signature technology via our partner Co/Pay for spending- Insures Funds are never lost by new users.
Peer gift 'Ideas' and proposals will trend on network be subject to rewards for creator and be available for outright gifting by peers on the network. All are available for gifting.
New gift ideas fully tokenisable/proposable always upon the network.
Release of gift tokens can be timestamped to unlock/open after particular UTC date or upon blockchain death notification of any signatories. All signatories must register on blockchain obituary (to be created).
Makes digital wealth willable.
Allows for viral mass adoption and safe spending/distributing of digital assets.
My current preferred capacity for project is proposal or concept guy. My only request is an invite to a steering committee of new project if/when someone runs with this. I Would like to guide and maintain original intent. JG 11/2017
If you like this mass adoption and solutions coin proposal please resteem and promote.
Share your feedback.