WELL and Call4Life Join Forces, Giving Patients More Options
WELL telemedicine company is pleased to announce it will be collaborating with Call4Life, an international telemedicine company that provides consultation services with Israeli doctors from different medical specialties, and through its partnership, will also collaborate with the Assuta hospital network in Israel. With a joint mission to provide affordable on-demand telemedicine consultations, second opinions, and diagnostic services for patients worldwide, reducing wait-times and improving patient care, the collaboration between WELL and Call4Life is a natural and mutually beneficial one.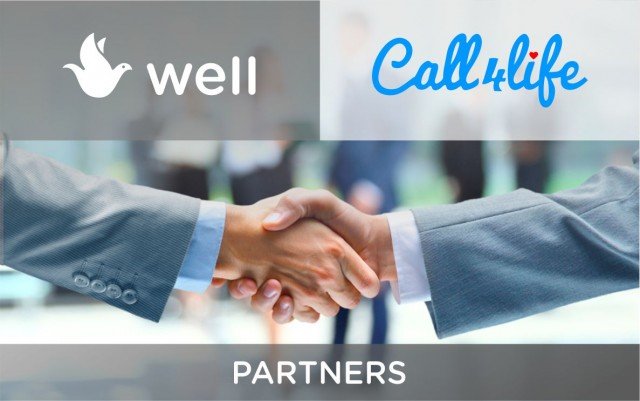 Call4Life consists of a network of Israeli doctors who speak English, Hebrew, Russian, and Arabic, and practice in a wide range of medical fields, including oncology and neurology, as well as pediatrics and general medicine. In addition, Call4Life partners with Assuta, Israel's largest and leading private medical services center, which each year conducts 92,000 operations, 440,000 imaging exams, 683,000 medical examinations and ambulatory treatments, as well as 16,000 IVF treatments. They also work with Sheba, the largest hospital in the Middle East and considered as a cradle of knowledge in Israel. Through its partnership with Call4Life, WELL will also collaborate with Assuta, giving WELL patients access to Assuta's doctors and resources.
Call4life also coopeates with Sheba. It is the largest hospital in the middle east and considered as a cradle of medical knowledge in Israel.
"Israel has a world-renowned healthcare system, and we look forward to partnering with Call4Life in bringing the Israeli medical community to WELL's patients," WELL CEO Ildar Fazulyanov said. The collaboration between both platforms will add a new network of doctors to WELL, while expanding Call4Life's patient network.
About WELL:
Founded on the belief that quality care should be available to all, WELL is globalizing healthcare and eliminating country borders to directly connect doctors, therapists, psychologists, and other healthcare specialists with patients worldwide. Combining the proven success of telemedicine with blockchain technology, WELL aims to solve issues surrounding cross-border payments, data accessibility, and payment risk, while making it possible for the highest quality healthcare providers to serve anyone, anywhere.
About Call4Life:
Medical clinic Call4Life's mission is to combine medical knowledge with data sciences and communication technologies to deliver exemplary medical services and make high-quality medicine accessible and affordable.
About Assuta:
Assuta is a private chain of medical centers in Israel, including four hospitals and three medical centers with operating rooms, offering medical care to patients through Israel's four healthcare provider networks. It performs 13% of Israel's surgeries and offers many other medical treatments, leading the country in its standard of treatment.