UPDATE: WELL Introduces Reg. D Equity Sale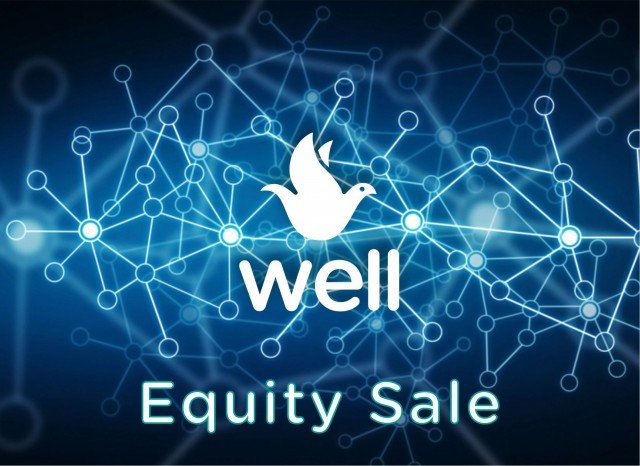 Hello WELL Supporters!
We are excited to announce that WELL is offering equity in WELL itself! We came to this decision after much deliberation with our investors, advisors, attorneys and many internal discussions. This is something that is not common in the industry, and we are glad to be able to offer this option to our supporters and make them be part of our company.
To make sure that we execute our plan, we are extending our public presale to May 13th, while keeping the end of the ICO date on May 15th. Our ICO will also discontinue accepting purchases from the US accredited investors. However, because we are conducting our equity sale under Reg D exemption, the US accredited investors, Chinese citizens and all others can participate. Additionally, we are providing the holders of this investment agreement with the right to convert their investment into WELL tokens or WELL equity — whatever the preference. The investors will have to hold their tokens or equity for a period of at least one year per Reg. D requirements.
Three years ago, we started WELL to solve the healthcare problems encountered by patients everywhere. A year ago, WELL turned to blockchain as a solution to the problems that WELL ran into time and time again as a healthcare provider. When we started this ICO we had a few firm goals in mind, and we are making the above changes to make sure we can accomplish these goals, namely:
Be 100% compliant with the laws of the land, including SEC rules
Reward our early supporters
Make ALL WELL constituents proud to be a part of WELL
Make WELL last as a platform and a company
Acquire sufficient resources to build a global healthcare platform
What This Means for WELL Supporters
There's also some good news in this change for the WELL community: the bounty program and presale period are also extended. You have more time to purchase at the presale prices. We appreciate everyone's support in this exciting change. We are confident that this change will help WELL make the necessary developments for its successful future!
Join it. Use it. Grow it.
---
To learn more about WELL, the social mission, or how to join the crowdsale, you can visit their website or Telegram group.
About WELL: WELL has been called the Airbnb of Healthcare — a global healthcare marketplace for medical services powered by blockchain technology. Airbnb took on the hotel industry by aggregating inventory, standardizing the user experience, creating a rating system, and bringing everything onto a single platform. WELL is doing the same with healthcare and insurance industry. WELL has conducted over 40,000 patient consults in the USA and built the largest on-demand physical therapist network in Southern California.