On a Long Road to Having a Baby, Telemedicine Can Help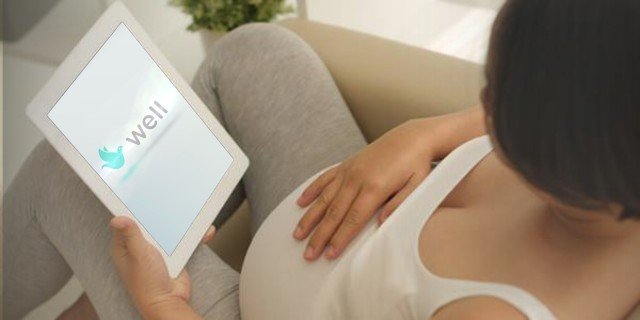 For couples struggling to conceive—a staggeringly high one-in-six couples in the United States—the search for answers can be unbearable. From analyzing blood test results to scrutinizing sperm count, pinpointing exactly what isn't working can be agonizing. The process is painful enough in urban areas, but in rural areas, where fertility specialists are few and far between, getting the answers one needs can be extremely time consuming. Not only that, but fertility treatments are prohibitively expensive, with IVF costing on average $12,000 a cycle plus medication that can run another $5,000. If you're considering spending that kind of money—and as insurance often doesn't cover IVF and other fertility treatments, many people have to pay out of pocket—you want to make sure you've covered all of your bases first, and that your questions are answered by people who know what they're doing. While many couples do travel for fertility treatments, when you factor in the additional time and cost associated with initial appointments, difficult can become impossible. But when it comes to infertility, telemedicine is helping, and it's even trailblazing.
While a recent study showed that 74% of people are curious about and willing to see a doctor remotely, just a few years ago that number was a lot lower. But while telemedicine has only become mainstream in recent years, it's been a driving force in the infertility world, where access can be low and desire is high, for some time.
Dr. Geoffrey Sher, a fertility specialist out of Las Vegas, wrote in his blog that 80% of his patients are from out of state/country, and have been for over a decade. Those appointments started out by phone, and over the years migrated to Skype. And in Australia, where a large percent of the population lives in remote areas, telemedicine appointments for fertility for couples living outside of major cities have begun being covered by Medicare. How does remote infertility treatment work? While patients still need to travel for the egg extraction and embryo implantation, the initial consultations take place via videoconference, as does patient monitoring and test result analytics. Meanwhile, blood work and medication is coordinated with the patient's local primary care physician and lab, by recommendation of the remote specialist.
The benefits to the patient using this model are numerous. For starters, cutting out additional travel lowers both the cost and time commitment, reducing patient stress and making IVF more feasible. And it also gives couples more options. Whereas before, couples were limited to fertility specialists in the nearest city, with telemedicine appointments they now they can opt for the best, which will ideally mean fewer rounds of IVF. Fertility treatments through telemedicine aren't just limited to IVF, which is often a couple's last resort. A top specialist will have better insight as to what other options should be looked at, and what problems can be solved without IVF. In other words, by making top doctors more accessible, telemedicine can actually lower the rates of IVF and speed up the fertility process—something that both patients and the insurance companies that cover it are eager to see happen.
For telehealth companies like WELL, a global telemedicine platform, the adoption of remote monitoring by fertility specialists and couples trying to conceive is a welcome opportunity. Currently, there's no central platform for specialists, so patients still have to do all of the research when it comes to choosing a fertility doctor who works remotely, sifting through endless options. "What WELL is able to do is provide patients with a curated list of top specialists, including international ones. If couples are willing to see a doctor remotely, and also to travel for treatment, why limit themselves to options in their home country? Why not go straight to the top, if the top is available?" WELL founder Ildar Fazulyanov said. Fazulyanov may be onto something: for more and more couples struggling with infertility, going straight to the top is becoming a happy reality.