Global Blockchain Forum with WELL in Silicon Valley!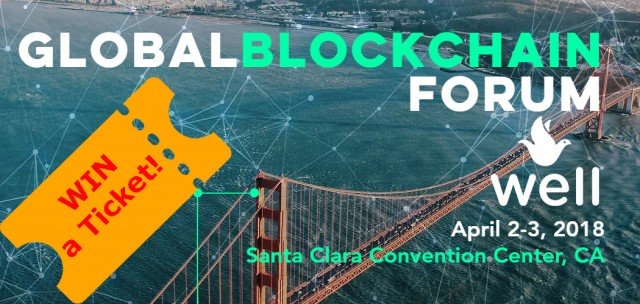 WELL is co-hosting the Global Blockchain Forum on April 2–3 and you, our dear community, are warmly invited to join us in person!
We are giving away 30 tickets to WELL's most dedicated supporters! They will be invited to attend the event, get the unique insights on the future of blockchain and, of course, spend time with team WELL!
How do you win tickets? Follow these easy steps:
spread the word about WELL attending the event in at least 20 different crypto & blockchain communities (the more — the better)
share WELL's post on Facebook about the forum and get 20 shares from your friends
report all these activities with proof before 3 p.m. GMT on March 28, 2018 to the email [email protected]
That's it! Then on March 28, 2018 the WELL team will distribute the tickets.
Take part in our giveaway and visit our event in Santa Clara with more than 70 outstanding speakers and over 1,000 attendees:)
P.S. Here's the website for more information about the conference: https://www.gbforum.co/.