Azam Shaghaghi Joins WELL as an Advisor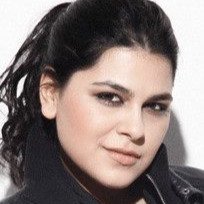 WELL is pleased to announce that Azam Shaghaghi will be joining the WELL Advisory Board. Azam has an impressive background in strategy, blockchain technology and adoption, and is a serial entrepreneur. She is the CEO of the Space Tourism Society Canada, Director of PR & Strategy at Project Shivom, as well as a fintech writer for Huffington Post and Blockchain Magazine. Azam also works in the non-profit sector through the United Nations as a consultant and for the Conrad Spirit of Innovation Challenge as a mentor. WELL is glad to have Azam join the advisory board and bring her extensive blockchain strategy and PR experience to the team.
"We are excited for Azam to join the WELL advisory board. She has made a great name for herself being involved in bold and innovative tech projects and WELL is a glad to have her join the team. We are happy to have Azam bring her extensive blockchain experience and help develop WELL's future growth", said Ildar Fazulyanov , Founder and CEO of WELL.
---
To learn more about WELL, the social mission, or how to join the crowdsale, you can visit their website or Telegram group.
About WELL: WELL has been called the Airbnb of Healthcare — a global healthcare marketplace for medical services powered by blockchain technology. Airbnb took on the hotel industry by aggregating inventory, standardizing the user experience, creating a rating system, and bringing everything onto a single platform. WELL is doing the same with public healthcare and the insurance industry. WELL is building a new system by connecting the dots in a broken system with blockchain as the foundation. WELL has conducted over 40,000 patient consults in the USA and built the largest on demand physical therapist network in Southern California.