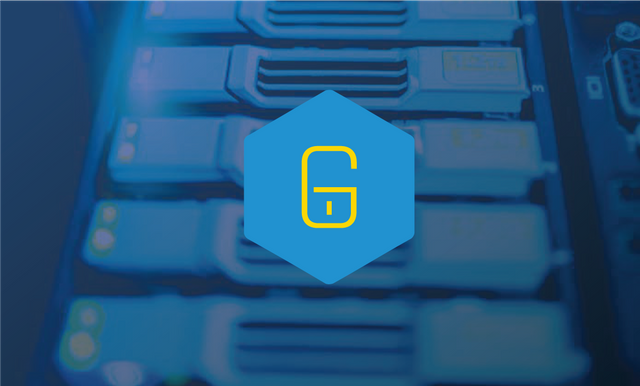 Source
Have you ever imagined saving your cryptocurrencies in a new storage system of confidential digital data and stop worrying about inefficient security measures?
I think that is a question that surely many of us have thought about.
In order to convince investors, consumers and regulated financial institutions to adopt cryptocurrencies as a form and habitual currency in their commercial transactions, the integrity of their operations must be guaranteed. That is why GOLDILOCK offers the benefits of a secure monitoring and storage solution for your data . Goldilock is redefining how confidential digital data is handled by individuals and institutions.
What is GOLDILOCK?
GOLDILOCK is an innovative highly secure storage system to keep secure cryptocurriences and digital assets on the internet.
Have been in recent years many hacks in many cryptocurrency industry. Goldilock uses a "physical disconnection" method. As the name suggests, this means that devices that store sensitive data are physically disconnected from the Internet. We can say that this method is based on the idea " if it's connected to the internet, it can be hacked".
THE GOLDILOCK SOLUTION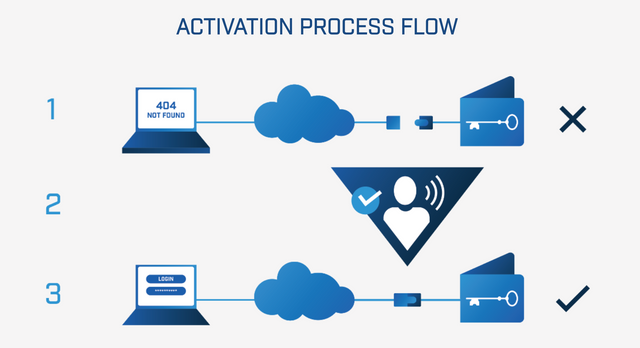 Source: WhitePaper, page 5

Goldilock Token
Goldilock has their own token name "Lock tokens". They are builded and integrated on the NEO blockchain and users would have to buy these Lock tokens which will enable them to store their private keys for their digital assets. The LOCK token will be needed in order to access the Goldilock wallet.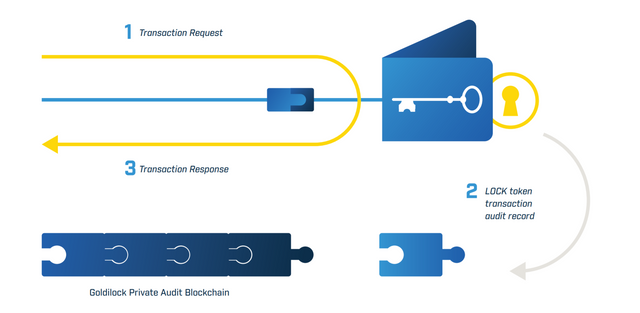 Source: WhitePaper, page 10
Why use Goldilock?
Goldilock is more secure, flexible, and provide private key custody to its users.
Goldilock chose to choose the best platform in the industry NEO, the safest cryptocurrency on the market.
With Goldilock, private keys are never exposed, sensitive operations are isolated inside your hardware wallet
With the integration of Goldilock security's core custody solution, exchanges become a more viable key custody solution by isolating their users from hackers attacks.

THE GOLDILOCK TEAM
GOLDILOCK is conformed by a group of brilliant minds with entrepreneurship experience in financial services, technology and marketing.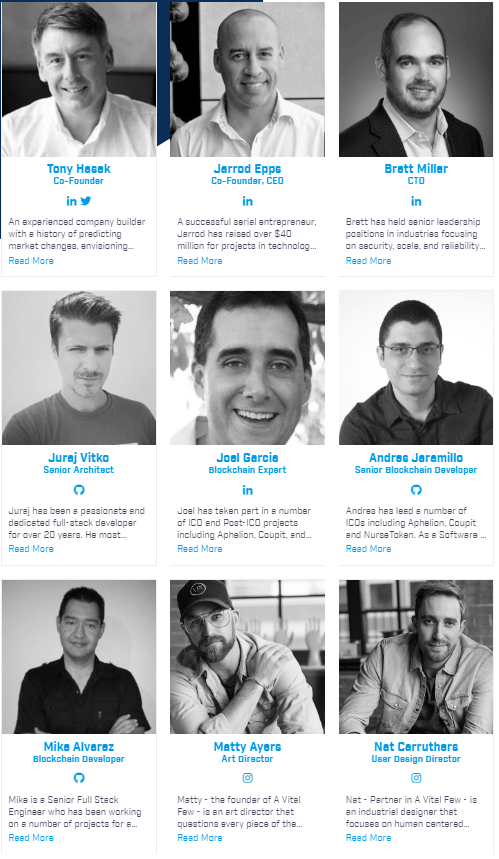 For more information about GOLDILOCK watch this short video

More Information & Resources:
Goldilock2018
This is my entry for the contest sponsored by @originalworks
My twitter link Here
goldilocktwitter