BUMO : UBIQUITOS TRUST NETWORK FOR VALUE TRANSFER
INTRODUCTION
As known to everyone that bitcoin came into existence about a decade ago. It produced what most people call a breakthrough in the finance sector also the answer to a long-standing problem with finance and money.Present day fund is broken.
Problem of security (privacy):
Cryptocurrencies are digital in nature and therefore are prone to various forms of attacks mostly cyber securities.
Market risk:
It is almost known to anyone who has invested in crpto yo know about the fluctuation of the currency and this has been giving investors the benefit of doubt.If there's continued resistance to the adoption of bitcoin and other cryptocurrencies, they may lose value.
Solution to problem:
•
Many solutions have been pit out and trial have been conducted but none has had the expected result, and recently, it has been concluded to give it time, that with time, things will work itself out.
"Given the speed of adoption, we believe that we could see Bitcoin and other cryptocurrencies on the high street within the decade. There are of course barriers to mainstream adoption, but they are far from insurmountable," says Iqbal Gandham, the UK Managing Director of eToro.
source
The internet of things lack trust and this have lowered the rate at which holders want to transact with new investors or strangers. There have been various platforms that set out to change the way things work and establish a trust network for tighten the transfer of Cryptos. I bring to you BUMO!!..Let's talk about that.
---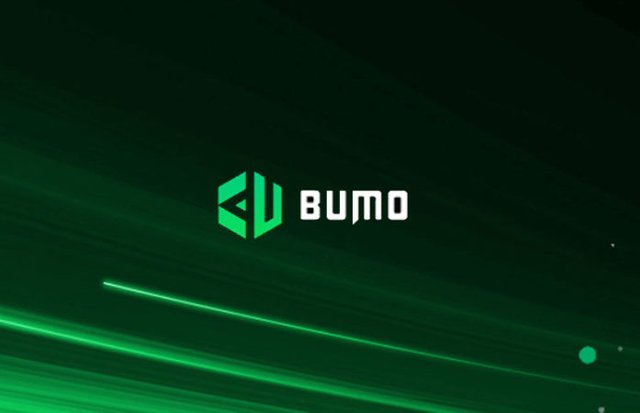 source
Let's begin..
OVERVIEW
BUMO :
Is a project established to increase holders willingness to let go of their possession with the assurance that their value is secure during series of exchanges. They put users at ease by creating a trust network where value can change hands easily as information does. Smart devices aid the transfer of value, Bumo makes use of existing smart devices to aid exchange.
Bumo is dynamic in nature. The idea behind the usage of existing smart device is that: - Users are familiar with already existing ones and the creation of a new smart device will make it entirely new to them and they'll have to get familiar with the new one and this might probe some difficulties.
network nodes
to connect users that wants to exchange value. Bumo also gives opportunity to decentralized Apps(DAPP) to be easily prepared and arranged for use.
---
For some large enterprises who have scalability, security and performance concerns about implementing blockchain, how do you think BUMO could help?
•
Most companies who have adopted blockchain into their operation have had one or two stories to tell and this has made other large companies who are concerned as to the security of the system. Bumo has placed the security of their users at the highest on their scale of preference.
---
Consensus (PoW, PoS, etc) is always a bottleneck for the transaction speed of a blockchain, how does BUMO solve it?
•
BUMO proposes the BU Firework, a two-layer multi-chain consensus algorithm, which generates a set of validation nodes for the main chain by voting according to the DPoS, and then generates blocks by the selected validation nodes through the improved BFT algorithm, thereby achieving higher transaction through output, scalability and security.
Source:whitepaper
Atomic Transaction Operations:
In designing its transaction structure, BUMO adds sub-operation of arrays, which can put one or more sub-operations of assets into the same transaction to execute. Failure of any sub-operation will result in the failure of the whole transaction and trigger a rollback of the transaction that has been performed to avoid affecting the relevant accounts.
Source:whitepaper
For example: Kane entered into a transaction with Apple company to deliver an Apple laptop to Kane, they agreed upon cash and carry method of delivery, Apple delivered the product but Kane couldn't pay and that resulted to a fallout in the transaction. This can be solved using the Bumo's Atomic transaction operation.
---
Why is secure transfer of value is so important?
•
When value are about to change hands, exchangers should be very careful about underlying treats such as hackers that are ready to breach any firewall put in place or worms as well as virus that might lead to loss of valuables.
---
In a digital world, how important is the security and speed of data?
•
The slow operation of the analog computer has lead to the reduction in its usage compared to digital computers that can be found anywhere. To some people, the digital computer is becoming slow and they're pursuing the AI.
---
Since BUMO is not restricted to powerhouse computers to run nodes, how can this help mass adoption?
•
If Bumo is restricted to powerhouse computers alone, this will slow mass adoption as it won't be conducive to go around with such big stuff. Bumo isn't restricted to such method of access alone as other methods such as simple and light weighted devices that can access the internet can also be used to aceess Bumo and use their service anywhere anytime.
---
use-case
•
Sarah is one of the many people that moved from fiat to the digital currency. It has been great since the beginning until she made a transaction and unknowing to her, someone was already waiting for her to make the transaction so as to have access to the value about to be transfered, she lost her possession as it went to the wrong person which is a cyber crime. This made Sarah lost a huge sum.
Sarah later got wind of Bumo and the safe travels they provide for value which are about to exchange hands. Now, Sarah can conveniently send and receive anything as she wishes at a high speed by a platform that provides and operates a 10,000 transaction per second system as well as a safe passage to transfer user's value.
In Conclusion:
There are many projects that have been embarked upon and many have failed as a result of insufficient features. Bumo solves the insecurity issue of the digital currency and each transaction that takes place on Bumo is carried out at an exceptional speed.
I MADE A SHORT YOUTUBE VIDEO. CLICK TO WATCH