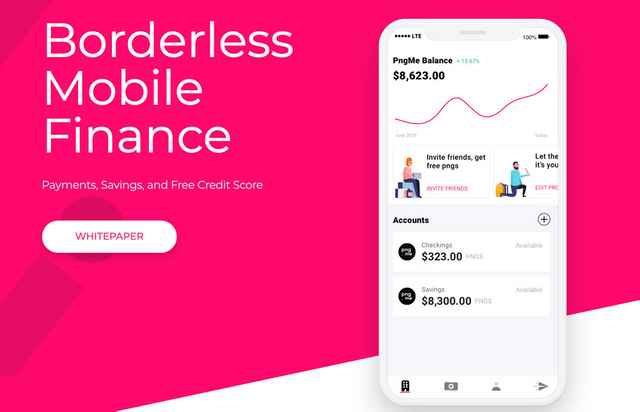 WHY YOU SHOULD USE PNGME.
🔗 You can have access to low or fee-less mobile payments in your local fiat currency or digital currency as well.
🔗 You can easily create a daily spending account for your everyday life mobile payments.
🔗 You get to lend and borrow money on the platform at competitive interest rates on the loan marketplace.
🔗 There is an algorithmic credit score generated from a user's mobile digital footprint.
🔗 You get to have your very own Pngme piggy bank account where you can earn interest on the money saved in it.
🔗 The platform allows you to earn Pngcoin rewards when you invite your friends and save Pngcoin.
HOW YOU EARN REWARDS ON THE PLATFORM.
🔗 When you register for the platform's score program, you get a free credit score.
🔗 You can also build credit by taking their credit survey.
🔗 You also get to earn rewards for signing up for early access.
🔗 When you invite your friends, you also get rewarded.
🔗 The more you build your credit score, the more coins you can earn, and the best part is that these pngcoins are redeemable for cash in the future.
THE SYSTEM ARCHITECTURE.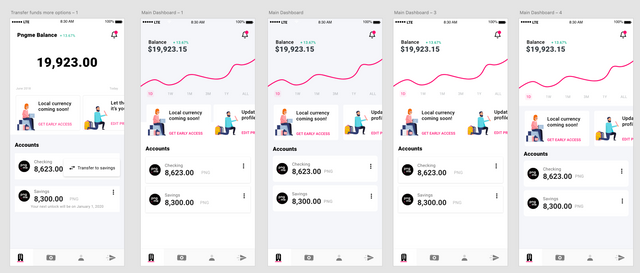 🔗 Web App and Mobile App-the web app is designed to serve institutional partners and drive a power user experience for the lending marketplace while the app mobile app is for deploying to individuals or business who require to create a credit score and searching for a non-custodial mobile banking experience.
🔗 User API-it enables the creation of lender and borrower user accounts on the lending marketplace.
🔗 Custody and compliance API-it enables users to deposit dollars through wire or ACH to their accounts and once funded; the dollars can be converted into a regulated stable coin (USD-C) that is utilized in the marketplace to fund loans and create liquidity of the marketplace.
🔗 Sidechain API-to scales the lending marketplace and allows smooth transactions for the users, and they are implementing a POA consortium sidechain which is analogous to POA Network or GoChain in its transaction and cost all through.
🔗 Credit scoring API-they provides a hybrid credit score model which analyzes several data points from a borrower's conventional scorecard and digital footprint data to comprehend a borrower's risk of default.
🔗 Digital bond API-it enables marketplace borrowers to generate a tokenized digital bond consisted of one or numerous loans using some of these parameters encoded into ERC-721 non-fungible token with metadata stored on IPFS:
• Borrower credit score.
• Borrower collateralization method.
• Child loan IDs.
• Child loans.
• Borrower ID.
• Child loan credit scores.
• Child loan application metadata.
• Bond par-value which means the aggregate value of child loans
CONCLUSION.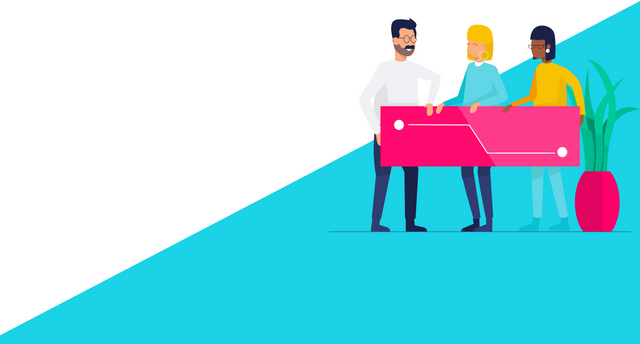 Investors are looking for alternative assets to give back returns at a very high rate. There is the need for a new lending marketplace based on blockchain technology, a decentralized rate-setting algorithms and digital credit scoring which will offer the above-existing markets with new means to access global capital markets. The platform's vision is to close the financial gap affecting around 200 million MSMEs around the world. The intent to lower the cost of credit and increase its accessibility thus leading to sustainable economic growth from the bottom of this pyramid of finance.
For More Information on the project, please see Links Below:
🌐 Website — https://www.pngme.com/
📑 Whitepaper — https://docsend.com/view/m8fighb
📑 Token Economics — https://docsend.com/view/929pjg2
📧 Telegram — https://t.me/pngmecommunity
📝 Bitcointalk ANN — https://bitcointalk.org/index.php?topic=5140127
🕊 Twitter — https://twitter.com/pngmemobile
📘 Facebook — https://www.facebook.com/pngme/
📝 Medium — https://medium.com/pngme
🔗 LinkedIn — https://www.linkedin.com/company/pngme/
📱 Android App Early Access — https://early.pngme.com/early-access-beta/
══════════════════════════════════
★ Author: jamesndungu1
★ BitcoinTalk Profile: https://bitcointalk.org/index.php?action=profile;u=1856049
★ All Images credited to PNGME project