HUSTLE - Promoting Health, Fitness and Wellness✅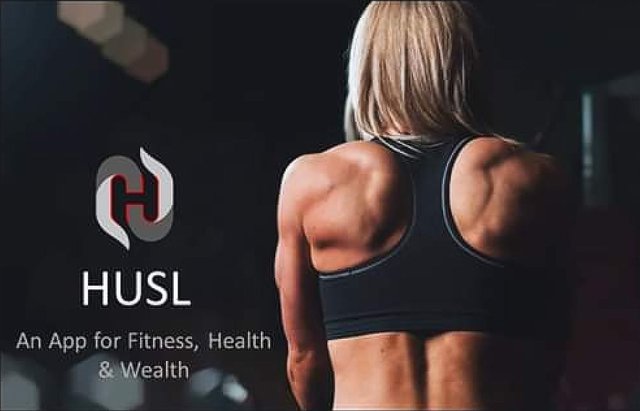 HUSTLE TOKEN.

The Hustle app is the ideal place to be for anyone who wants to maintain a healthy lifestyle because of all the benefits and motivation that one will be able to get there. Imagine being able to have access to professional athletes, professional trainers and healthy food providers all in a single platform who are all waiting to help you with your training and dietary needs to attain your health goals in the most efficient and effective manner.
Remember, all that you are going to require is a smart device that can give you access to android and iOS-based apps, including watch applications. It's a great sunny Saturday morning and you want to sneak in a work out session on your front lawn before running other errands. You have a smartwatch and have downloaded the Hustle app and you are thus able to exercise with so much convenience and effectiveness while being trained by a world-renown professional trainer.
Rewards.
This sounds like a dream, but it will all be possible once the Hustle project becomes effective. Additionally, there are going to be challenges offered on the ecosystem whereby they are going to be offered for all levels including advanced and novice. From these challenges, you will be able to receive rewards in the form of HUSL tokens which you can trade on several exchanges whenever you want to. You will also be able to swap your hard-earned HUSL tokens to BTC, ETH or USD using the Hustle app's very own in-app token swap.
Loyalty program.
That is not all guys, with time, your tokens and those of other users are going to accumulate on the platform but with the ability to convert them to other currencies using the in-app token swap, any user has the ability to use them or currency with any company or location. There is even more, your tokens can never expire, they have a guaranteed eternal lifespan.
Connection.
Once you are a user of the Hustle app, you will be connected to other users wherever they are located in the world. You will also be able to get connected to several fitness professionals, colleagues, dietitians, and local fitness centers. The Hustle app is going to be all about connecting, supporting and motivation likeminded people with each other so that they can be able to achieve their fitness goals and also lead healthy lifestyles.
Professional training.
The professional trainers who are going to be available on the Hustle app are going to be nationally certified and you or any other user can request for professional training through the app. Professional athletes are also going to be available for the same option which is going to make your fitness experience on the Hustle app the best ever.
Group fitness training.
The Hustle app is going to allow social media sharing which is going to help users connect with others regardless of their geographical location and find training partners in the process. There is power in numbers which is why the Hustle app is going to encourage motivation between the users as much as possible.
CONCLUSION.
Check out more about the Hustle project from their website and get ready for the best fitness journey of your life pal.
The official resources of the project HUSTLE:
✅WEBSITE: https://hustletoken.org
✅TELEGRAM: https://t.me/HustleToken
✅WHITEPAPER: https://hustletoken.org/read/HUSL-Whitepaper-2.1.8c.pdf
✅BITCOINTALK: https://bitcointalk.org/index.php?topic=5189189.0
✅FACEBOOK: https://m.facebook.com/HustleToken/
✅TWITTER: https://twitter.com/TheHustleToken
✅MEDIUM: https://medium.com/@RecifeBitcoin/hustle-will-be-a-powerful-app-designed-to-reward-everyone-for-participating-in-fitness-and-staying-fd666971d1b7
✅INSTAGRAM: https://www.instagram.com/hustle_token/
══════════════════════════════════
★ Author: jamesndungu1
★ BitcoinTalk Profile: https://bitcointalk.org/index.php?action=profile;u=1856049
★ All Images credited to HUSTLE - Promoting Health, Fitness and Wellness