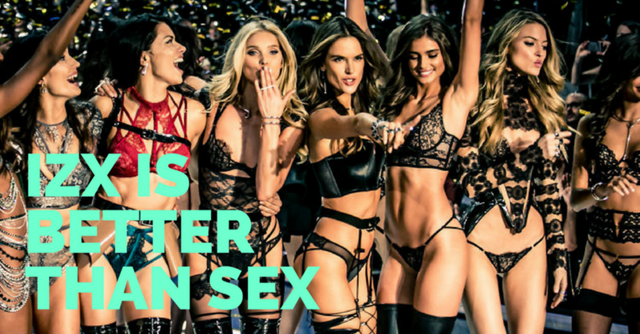 No matter how sexist it may sound, but the blockchain and cryptocurrencies are predominantly the male sphere, and there are practically no women in it. It's easy to notice that just taking a look at the project team and looking around at the blockchain-conferences. Pimpled geeks who no one understood t were the pioneers of bitcoin.
Nevertheless, with the growth of capitalization of cryptocurrencies market, the topic of sex has got into the crypto-world increasingly. Guys used to be plump geeks began to turn into "sweet teddy bears" in the eyes of the female audience, and memes "when your boyfriend has bitcoins, but you don't know how to spend them" began to multiply in many variations.
Men are interested in women, and women, in turn, are interested in resources (but we're not sure of that!), so various shocking projects began to grow like mushrooms. One of the most shocking projects was BDSM-Lady "Dominatrix". "Mistress" makes her slaves mine her bitcoins, providing them with her personal link, which her slaves can open on any device and begin to earn the cryptocurrency. She also forces them to pay "crypto-tribute", give her control over bank accounts and cards, leaving them small amount of money to exist. Another Russian-speaking and less successful fork of "Dominatrix" is called "CryptoBoginya". On the Youtube channel, an ashy blonde with an impressive bosom, juicy lips, in mask and dressed in provocative underwear tells about new blockchain projects on the rights of advertising. From time to time, two slaves appear in the frame and massage her buttocks. It doesn't look funny or aesthetically, by the way. There are many other less popular projects in the "blockchain-for-girls" format or "blockchain-in-simple-words", the number of which will only increase.
Thus, the topic of sex is increasingly being exploited in the crypto-world, along with the auto industry, where no new car on the stand of the exhibition complex can be "sold" without posing models around it.
Blockchain platform IZX https://izx.io/ keep up with its competitors in sexual crypto-wrestling and uses the informal slogan "IZX is better than sex". At the same time, the technological product IZX with elements of augmented reality doesn't have a clear gender bias among its users. Catching virtual tokens is equally fun for both sexes, especially you can get discounts for gaming tokens, just walking around the city instead of cutting coupons from fashion magazines.
We can assume that the feminization of the blockchain industry is not far off, and in the near future we will be able to see more women among the founders of a variety of projects. It will be amusing to see imposing men posing for money at the stands of such projects at blockchain conferences, and Nordic "crypto-gods" will promote their Youtube channels and raise an army of fans who are so lacking in male attention.