INTRODUCTION
Often time, people have seen vehicle driving as a business without value due to the sociological perception they have about them as poor, unprofessional, and not worthy of a better social class, a major contributor that has worsen the scenario is the neck cutting throat approach by government in terms of demanding high tax rate from them irregularly. But with the advent of an innovative technology of the 21st century (Blockchain) which has cut across all facets of human endeavor, a blue print to solve this pressing problem was initiated through VITECOIN. With the million dollar idea by a team of professionals they market economy and business relation between drivers and passengers will be tokenize so that passengers wouldn't have to necessarily carry money alongside them, they will be able to book for a trip at their convenient through the vitecoin mobile App etc. by the applicability of these innovations, life will be easy for both drivers and passengers.
VITECOIN
This is a decentralized transport mechanism employed by the blockchain technology to explore the million dollar opportunities generated from the business of driving that has not yet been properly harnessed; this could be possible through the networking of business contact between drivers and passengers. First and foremost, drivers must register with the vitecoin platform to enjoy the benefits thereof. Drivers who will work on this platform, too, will be in a better position, as the movement of their cars can be tracked on the map. And they will not need to fear for their lives and their wallet, as all orders will be recorded Payment for the trip will be carried out by Bank transfer, a unique digital currency Vit token, from the client's wallet to the driver's wallet. below is a workable framework;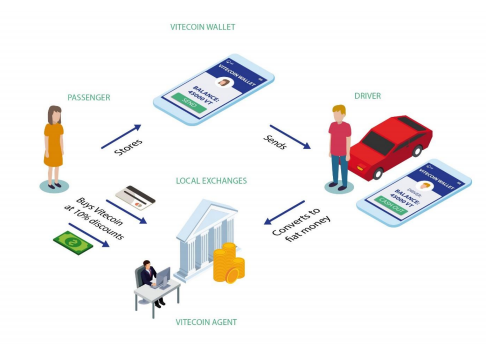 REQUIREMENT FOR DRIVERS BENEFITS
There are basic requirement for a driver to fulfill in other to enjoy the services attached to the vitecoin transport company, and these services are analyzed as thus; Having a vehicle that is not older than 4 years • Vehicle with 5 seats or more • A local license verified by the Vite Team • A required amount of driving experience (exact number of years would depend on cities and their regulations) • Passing a background police check • Own a modern smartphone.
REQUIREMENT FOR CUSTOMERS BENEFITS
First, the Vit team offers passengers to purchase Vit tokens for cash or via credit card. In the future, because of its convenience, digital money will completely replace another currency and will be used to pay for travel on transport everywhere.Customers who will have this app on their mobile phone can book a trip at any convenient time without problems.
THE TECHNOLOGY BEHIND
Vite App, accessible on android and iOS, is a mobilephone application that encourages P2P (distributed) ridesharing by associating travelers who require a ride with drivers who have an auto at the tap of a catch. Vite App utilizes area sharing innovation and an arrangement of calculations to coordinate travelers to the storeroom accessible private or cab driver on the system, empowering riders to get to advantageous and agreeable individual exchange administrations. In a nutshell,VITE provides the solution by allowing the very best drivers on an island to drive you around. We not only care about your safety, we PRIORITIZE it. below is the mobile App;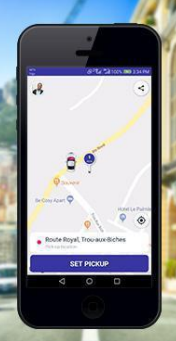 TOKEN SALES
This project will therefore start the sales of her token to investors who wish to make commensurate income from the token sales; below is a table categorically explaining the sales formula;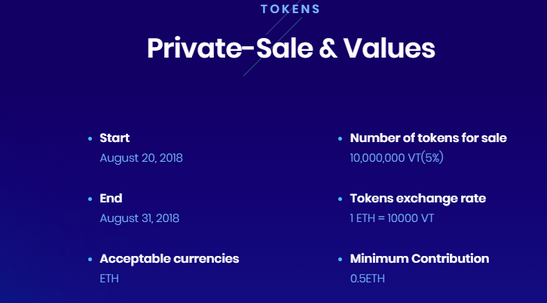 TOKEN DISTRIBUTION
After the sales of the token, a percentage of the token will therefore be distributed to all category of persons who have contributed to the success of the project,below is the distribution technique;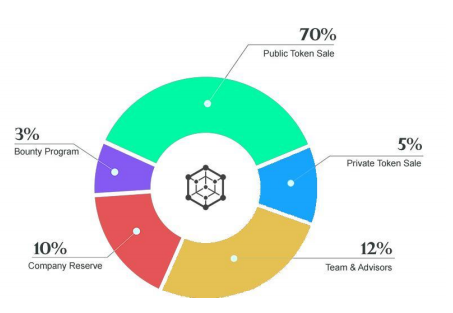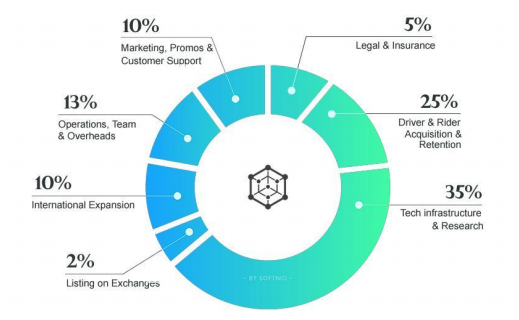 ROADMAP
For proper follow-up about the project next plan of action, below is the roadmap;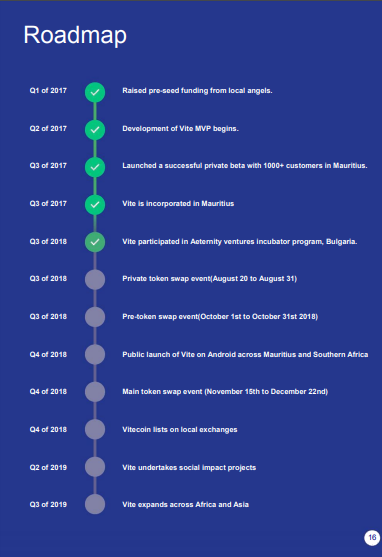 FOR MORE INFORMATION, VISIT;
OFFICIAL WEBSITE: http://viteapp.co/
WHITEPAPER: http://viteapp.co/assets/docs/Vite_Whitepaper_Draft.pdf
ANN THREAD: https://bitcointalk.org/index.php?topic=4760369.msg43017981#msg43017981
FACEBOOK: https://www.facebook.com/viteapp.co/
TWITTER: https://twitter.com/vite_app
TELEGRAM: https://t.me/vitetoken
BITCOINTALK PROFILE:
https://bitcointalk.org/index.php?action=profile;u=2235232