---
Quarterly Bulletin-2017 Q3 Report
By INTELLIUM & ICOBUZZ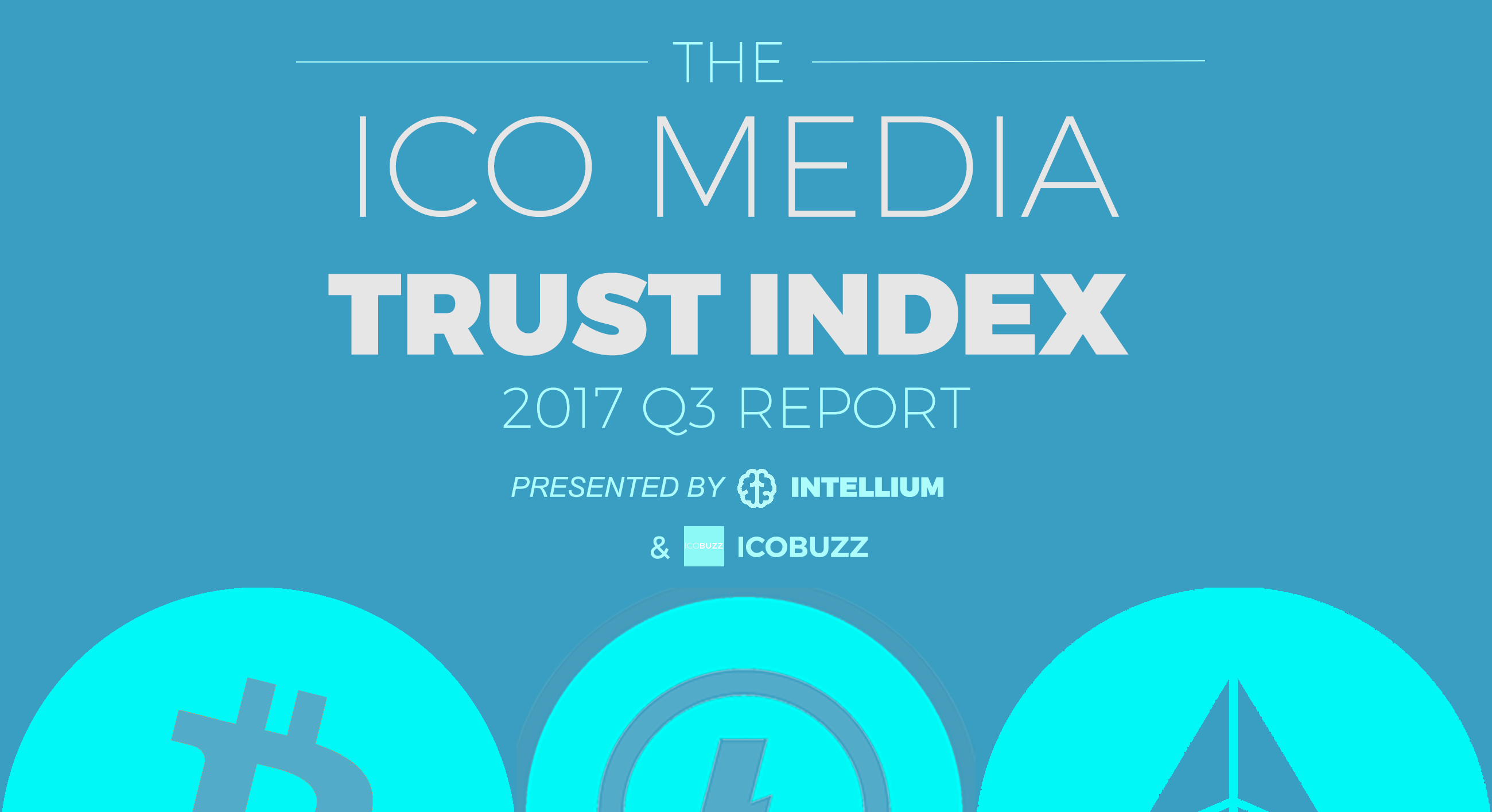 The amount of great ICO Info websites has exploded recently, giving its users easy-to-access features and much more. The only problem is figuring out which ICO Media service to use and which one will make the process of finding a great Token Sale fast, easy and effortless. Looking for an ICO Media website can get pretty overwhelming. Each one is different, and each has their own unique features, advantages and of course… disadvantages.
Trust is everything in the Blockchain industry. That's why each quarter we update the ICO Media Trust Index℠, a comprehensive listing of brands based our subscribers picked as the most (and least) trusted. This quarter's report features the sentiment of over 10000 Orient & Pacific subscribers of THE ICOBUZZ© QUARTERLY
Here are the brands they've picked as the most (and least) trusted.

Winners by Category!
We have winning ICO Media websites for every category in our multi-step-evaluation! And just how is this chapter useful for you? For example, if your top priority in an ICO tracker is that it be extremely easy to use, our winner in the usability section is likely to be what you are looking for.
---
We Put The Internet's Most Popular ICO MEDIA Websites Through Some of The Most Critical Analysis and Testing Ever Conducted.
---
How This Report Helps crypto crowd:
Recommendations and word-of-mouth referrals are the best way for small projects to acquire customers, and we've taken the same approach to help newcomers select which brands/services to work with. While it can be helpful to speak with a company representative or read third-party reviews sites, the most valuable information comes from a trusted network of fellow blockchain enthusiasts. The power of this approach is twofold: First, when making important decisions, you can quickly see which brands other decentralized community members rely on and why. Second, you can find peace of mind knowing that these ratings were shared by a trusted network of blockchain lovers.
Key Findings From This Quarter's Report:
For the third quarter in a row, TokenMarket emerges as the "Most Trusted Brand by Crypto Crowd" as customers love its clean design, reliability and effective paid services.
Token Market, ICO Countdown, Smith and Crown, Cointelegraph and ICO Report round out the Top 5 Most Trusted Brands. Whether it's Token Market's widest range of upcoming crowdsales, Smith and Crown range of due diligence data, or the seamless UIX and listing processing features of ICO Report, these brands solve mission-critical problems — and crypto lovers are able to depend on them.
Lianguwang is the only new entry into the Top 20 Most Trusted ICOtracker Brands. The online service not only helps ICO teams get new contributors, but also support loyalty and keep contributors coming back.

WE PICKED THE TOP WINNERS!Finally, after an intense review and evaluation process, we narrowed down the overall winners with the highest ratings. As we continue to evaluate new ICO media brands, we will update this winners list every quarter for you as well!