Top 3 blockchain startups from the Blockchain Leadership Summit
Despite of the temporary market fall, irrespective of bitcoin price and global down trends on ICO market, every professional investor is permanently looking for high-quality startups with high growth potential.
During 2 months of preparation for the Blockchain Leadership Summit in Switzerland InnMind team together with the prominent jury of investors and experts organised the selection of the best blockchain startups. From near three hundreds projects there were selected only the best 13. Competition committee and jury paid special attention to the startups' team, business model, token economy, MVP / pilot product, jurisdiction and reasonable investment offer.
In this review we present you the top 3 blockchain startups from the Blockchain Leadership Summit.
Futurepia.io 👏🏻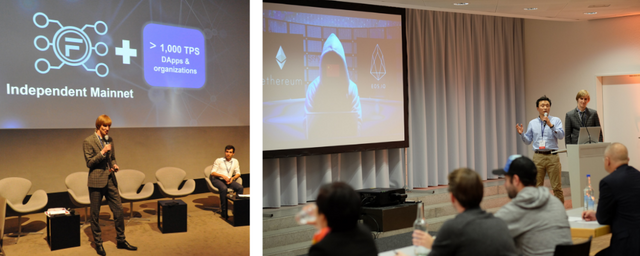 ❗️Futurepia, one of the two startups-winners of the competition, has developed a new DDPoS (Dual Delegated Proof of Stake) algorithm - a considerable improvement over DPoS (EOS) in both scalability and security. The mainnet has already been released and demonstrated 300k transactions per second in the test environment (certified by KOLAS). It's deployable both in Windows and Linux environment with 50 APIs already developed.
🔊CIO of the company, Yongjoon Hyoung:
"Participating in BLS was indeed a wonderful experience. We participated in various local and international conferences, but this Summit was, without doubt, a remarkable event. Bringing all the crypto enthusiasts, investors, blockchain startups and marketers together was definitely the best part. Not only did we meet potential VCs and institutional funds, but also got to know a lot of amazing projects coming forward to solve complicated issues we see today with help of the blockchain. Above all, after winning the 1st place at the BLS startup competition, Futurepia has gained more popularity and attention worldwide. We are looking forward to attending the next year's roadshow in Switzerland. "
Check out the winner🔻
Website: https://futurepia.io/
Country of residence: Korea, Singapore
InnMind startup profile: https://innmind.com/startups/7176
Development stage: Ready to market
Cryptondx.io 👏🏻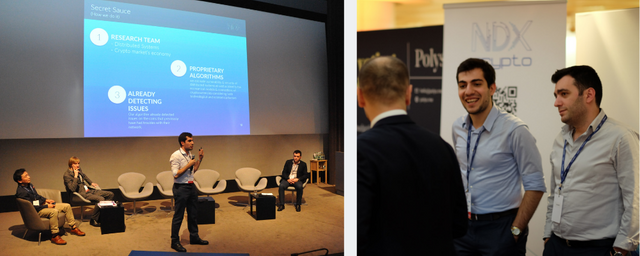 ❗️CryptoNDX is a crypto registry open to the public with basic information and analytics on the technology, security and economy of cryptocurrencies. We also provide data and analytics to software companies through our Enterprise API services.
In early 2018, Crypto Market Intelligence Unit (CMIU) was created as a blockchain competency center with the mission to support and cultivate blockchain-related projects. As a result, in August of 2018 CryptoNDX was founded with the mission of educating the public on the cryptomarket in cooperation with CMIU.
🔊CEO of the company, Arthur Aslanyan:
Cryptondx.io builds security, economic, and technological profiles of cryptocurrencies to assess them for risks and give stakeholders the information they need to make up their minds. Our work started out as a CMIU research team with extremely competent members with experience and brains working tirelessly to develop proprietary algorithms, which detect security issues of cryptocurrencies. Our platform can be used on a daily basis to track the overall vulnerability and security of the market. As well as our API services can be used by business to get data and in-depth analytics on the crypto market.
Check out the winner🔻
Website: https://cryptondx.io/
Country of residence: Armenia
InnMind startup profile: https://innmind.com/startups/6700
Development stage: Prototype
HotelFriend AG 👏🏻
Meet the winner of the special nomination: Truly Trustworthy. We proposed our jury and summit participants to vote for the start-up they choose via decentralised blockchain voting system "Polys". As the result of the first real-life blockchain voting the winner is HotelFriend AG - startup from Germany, disrupting the travel and hotel industry!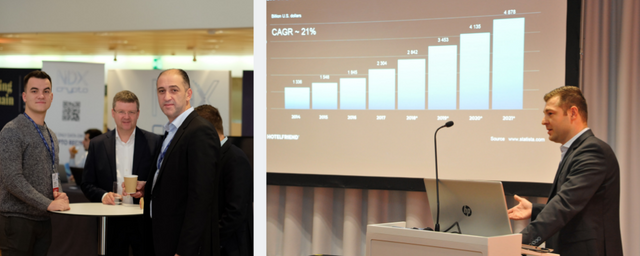 ❗️HotelFriend is an intuitive Enterprise all-in-one platform for entire property operations and management system. We offer a unique booking portal, cloud-based hotel management, individual enterprise solutions, app for guests with mobile concierge, powerful marketing, deep data, reporting and blockchain based security. HotelFriend delivers a perfect all-in-one solution - hoteliers can save money and time and finally have an opportunity to focus on what really matters: their guests.
🔊 Chairman of the Board, Besarioni Kamarauli:
30% - 90 % of bookings are fake bookings according to the hotels we interviewed. And there are companies taking up to 10% of each booking to check the users id and cards. Using HotelFriend's white-list blockchain solution checks will be done in no time and without any commission. And not only identity checks: we will offer quick check ins, order management, trip planning, reputation management, customer profiling, secure data storage, secure payment, invoicing, revenue loss, individual trip packaging, data analysis, recommendation system and hotel-guest-matching too.
Check out the winner🔻
Website: https://hotelfriend.com/
Country of residence: Germany
InnMind startup profile: https://innmind.com/startups/7235
Development stage: Ready to market
---
We are so grateful and say big THANK YOU to our jury members: investment experts from Switzerland Innovation, EFO Alliance, Agentic Group, Core-Chain.io, Crypto Valley VC, EBAN, CryptoCoin.Pro, B-Chain, FinForge Fund and ICO Rating, who dedicated their efforts and time to mentor, assess and help start-ups reveal their business models and cases!
We will announce other amazing startups among 13 selected for competition in the next few days. Subscribe to @InnMind to keep updated or register to receive the best selected projects reviews directly in your mailbox.