Blockchain Leadership Summit: new WEF in blockchain industry!
23-24 November 2018 the main blockchain industry event - Blockchain Leadership Summit - will take place in Basel, Switzerland.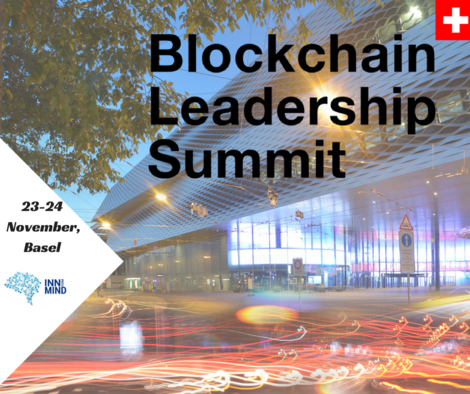 TOP experts, proactive investors and recognized visionaries will discuss global effect, financial regulation of blockchain integration, real cases of the next industrial revolution; they will talk about centralized liquidity domination, DEX development, lemmings on the market; and will demonstrate the pros and cons of investing/investments in Blockchain.
Key figures:
💎 Over 2500 attendees from all over the world: investors, corporations, political leaders, researchers, crypto funds, blockchain infrastructure companies, best startups and many more.
💎 70+ Top speakers and experts from both crypto and fiat world;
💎 CHF 500+ billions of joint funds operated by investors - summit participants!
Reserve your ticket now before it is too late!
Key topics:
Global Effect & Financial Regulation
Let's discuss with decision makers the Blockchain integration and political drivers into states' operations, Institutional development and trends of blockchain implementation
Economy Revival and Advance
How do smaller states initiate and promote government programs for Crypto and Blockchain development? Let's discuss the real cases of the next industrial revolution
Institutional and corporate investment sector
How do investors look at the Blockchain and the Crypto sector? Let's learn first hand from them about the pros and cons of investing/investments in Blockchain; learn about their experience in portfolio management, their strategies and services
Crypto Exchanges and Trading
How do centralized Exchanges exist in a world of decentralized currencies? Let's talk about centralized liquidity domination, DEX development, Lemmings on the market: trading must-knows from professionals; marketmaking and AML risks.
Securities and Asset Tokenization
Experts from VC and IB talking about Securities, Bond and Asset backed tokens in DApp development
Blockchain Philosophy
What is it? Keeping it decentralized, anonymous, community-oriented, smart solutions based vs private blockchain, sidechain, regulatory control
Event will take place in Basel - cultural capital of Switzerland, which is also recognized as Europe's most important life science location. Congress Centre Basel, Swiss biggest scientific and research center, will host the Blockchain Leadership Summit.
The Summit has been initiated by InnMind, the first Swiss-made global business ecosystem for the innovative community, start-up founders, experts, investors, mentors and service providers who are focused on work with innovations.
The first Blockchain Leadership Summit which was held on March 9 in Zurich, reunited than 50 speakers, 500 experts, professionals and people interested in the blockchain; more than 50 companies from cryptoworld became sponsors and information supporters of the event.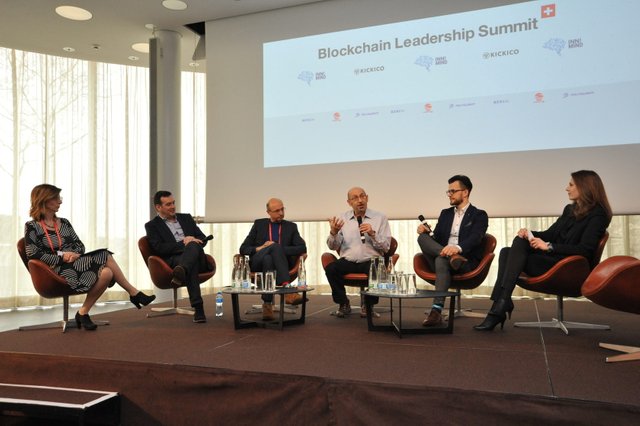 The new Blockchain Leadership Summit in Basel is the final event in 2018, which will sum up all the major results of 2018 for the blockchain industry development.
Blockchain Leadership Summit will become a professional space for those, who are thinking about tokenizing their assets, involving blockchain in the businesses, interested in global financial trends, wanting to learn more about ICO fund-raising campaign and willing to know more about regulatory threats and opportunities.
To see full agenda and get information about tickets available please visit https://swissblockchainsummit.com/
Have not visited our previous summit? You can check the videos of the main panel discussions here: https://bit.ly/2GklvJY