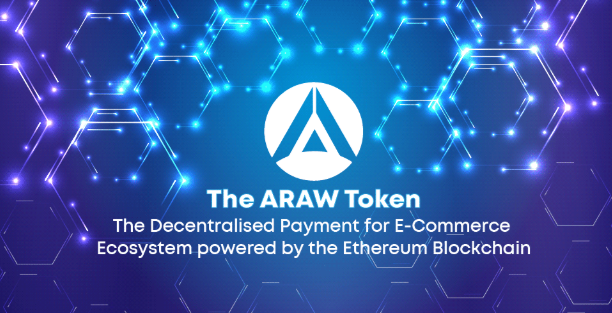 The advancements in the level of technology is a revolutionary. Far from the way sectors, institutions and human lives were, a great difference is plain to view with the effects of two components yet a product of one has played i.e the "internet and the blockchain".
The internet which is a product of technology has placed a vital impact in human lives as well as the various sectors and institutions in the world by fastening operations and easing livelihoods.
The blockchain which is the twin of the mentioned products of technology when integrated together with the internet creates a new different environment from the traditional environment of how sectors, institutions and even humans operates.
The blockchain technology provides decentralisation which has improved the levels of efficiency, transparency and security in the various fields of finance, e-commerce, education, arts, management and even human lives by the influence of globalization.
With e-commerce offering speed, ease and convenience to customers through online shopping platforms, people are ready to embrace it. Online shopping allow people to buy and sell things comfortably anywhere and at anytime. But that is not enough, of course people want to see more and experience more of how this modern technological era can improve further on e-commerce. The good news is the creation of blockchain technology.
The e-commerce Industry is ripe for a platform that will introduce and offer new features that will make online shopping easier and exciting. ARAW is a new platform on blockchain that is created to disrupt the e-commerce Industry with new mind blowing features and numerous advantages. The team behind the project are group of experts that understand both the gameplay of e-commerce and also cryptocurrency and blockchain technology. ARAW platform is going to introduce micropayment into e-commerce through blockchain and this will surely make shopping more easy and provide the users with fun experience.
ARAW platform has particularly been developed to revolutionize the micropayments industry while meeting the needs of consumers as well as make the industry more feasible. The experienced and competent team, when creating ARAW token, adopted the full potentials of advanced technologies to develop an instant and secure way of making micropayment by the participating merchants. The technology behind the ARAW token micropayment mechanisms is superior to many of the cryptocurrencies in the micropayments industry. The combination of these technological solutions on ARAW token platform permits users, The ARAW Token holders or participating merchants to make micro-transactions at a very high speed; with a lot of promising remarkable material benefits and of a very small size with a little transaction fee (less than 0.5% of the total transaction).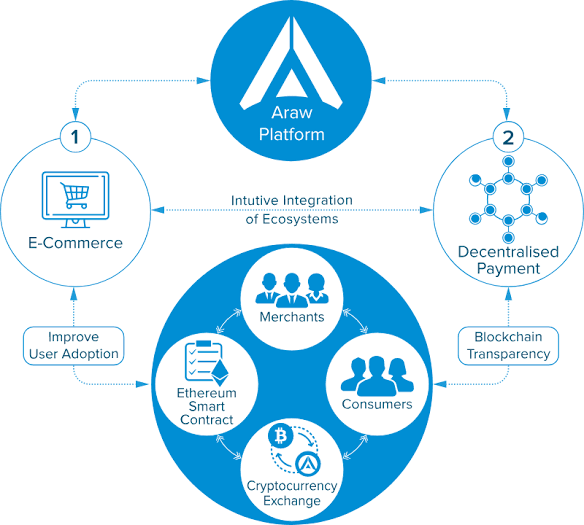 ARAW aims to provide end-to-end solutions for E-Commerce Marketplace, Touch & Pay Cryptocurrency Card, Online Cryptocurrency Payment, and Unified Reward System powered by the Ethereum Blockchain
Follow the links below for more information.
Website:https://arawtoken.io/
Telegram:https://t.me/ArawTokenOfficial
Twitter:https://twitter.com/arawtoken
Facebook:https://www.facebook.com/arawtoken
Written by : Cryptoib
My BTT: https://bitcointalk.org/index.php?action=profile;u=2137019