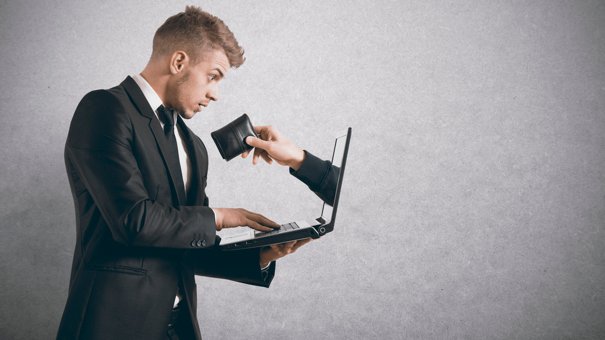 The internet has been never as unsafe as it is today.
The tactics and points of attack at the disposal of cyber criminals are numerous, and thus cybercrime has both grown and evolved in annual volume and means of attack. A cybercrime is a crime committed through and targeted at a computer device, including desktops, laptops, mobile phones, tablets, or any other device able to connect to the web.
Cybercrime can take shape in a variety of formats and can be sourced from individuals or groups with different motivating factors. Attacks can be committed by syndicated criminals, rogue states needing untraceable assets, and lone black-hat hackers who take advantage of individuals and companies who leave themselves vulnerable online. Cyber threats are fundamentally asymmetrical risks in that, small groups of individuals can cause disproportionately large amounts of damage. And it is disastrous for companies and large enterprises to be attacked with online hackings. Cybersecurity is now a must for everyone, but naturally, businesses and enterprises are prime targets due to the reward potential of breaching a major firm.
The Parallel Growth of the Cloud and Cybercrime
Today, companies of all scale rely on a major computational and data storage services that are given the umbrella term of the Cloud.
Cloud providers ensure that businesses needn't concern themselves with data storage and online user traffic management. Thus, cloud services are used by everyone from neighborhood businesses that need a website or an application, to mutli billion-dollar enterprises serving millions of customers. Everything from proprietary company data to sensitive customer information is stored within clouds. Data has been dubbed many-a-times as the oil of the 21st century—and it is. All the data floating in the cloud is an easy target as a single breach can provide access to a massive treasure of data which can be sold on the black market.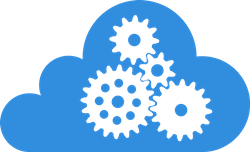 While the Cloud has made it easier than ever to manage digital products like websites, applications, dApps, SaaS, etc., it has also made the entities that utilize the service vulnerable. Major data breaches, such as the one of Equifax, which led to exposure of financial data of tens of millions of Americans, are not an anomaly.
The aggregate loss of companies to cybercrime tallies in the billions every year. Thus, data breaches that impact major enterprises affect all their customers. The vulnerability of enterprises isn't a threat to just their investors, it's also a threat to everyone whose ever been their customer.
Improvement in cloud security measures is of paramount importance.
Stemming Solutions from Blockchain Technology
A novel cybersecurity operation leveraging blockchain technology asserts itself as the ideal enterprise cloud security and storage solution.
Cryptyk is an open source cyber-security platform benefitting all industries that are susceptible to cyber-security breaches, including banking, finance, law, insurance, healthcare, transport, logistics, media, construction and government. This technology seeks to displace single-source Cloud Storage Providers (CSPs), Cloud Access security Brokers (CASBs), Cloud security Gateways (CSGs), Storage Partitions, Anti-Virus Scanners, Threat Monitors, and many other security products. Cryptyk is all these and more combined in a single product.
Cybercrime has many faces and tactics. Two examples are:
Distributed Denial of Service (DDoS): A DDoS attack attempts to disrupt a network's services. Attackers send high volumes of data or traffic through the network until it becomes overloaded and stops functioning. The incoming traffic flooding the victim originates from many different sources, potentially hundreds of thousands. This makes it impossible to stop the attack by blocking a single IP address, and makes it difficult to distinguish legitimate traffic from attack traffic.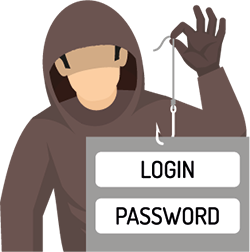 Phishing: Often posing as a request for data from a trusted third party, phishing attacks are sent via email and ask users to click on a link and enter their personal data. It often involves psychological manipulation, invoking urgency or fear, and tricking unsuspecting individuals into handing over confidential information.
There are a couple concerning factors. First, phishing emails have become sophisticated and often look just like legitimate requests for information. Second, phishing technology is now being licensed out to cybercriminals, including on-demand phishing services and off-the-shelf phishing kits. Perhaps most concerning is the fact that dark web services have enabled cybercriminals to refine their campaigns and skills. In fact, phishing emails are six times more likely to be clicked than regular consumer marketing emails.
An Ecosystem for Security
The Cryptyk platform counters these two threats, and many other threats that are much less obvious.
At a fundamental level, Cryptyk manages security for data-at-rest (storage), data-in-motion (email/chat/payments) and data-in-use (file-editing/sharing/collaboration). The ecosystem is structured to provide scalable benefits and incentives for all participants to grow the security, integrity, financial competitiveness and performance of Cryptyk ecosystem for all benefits of the Cryptyk Token (and hence all its participants who use or own CTK).
It is a complete security and storage platform that promotes engagement by enterprise customers, individual consumers, financial investors, and third-party app developers. Moreover, the Cryptyk ecosystem is driven by its own cyber-security economy that has just recently launched its own tradable asset called the Cryptyk Token (CTK) on global crypto-currency exchanges. CTK is the financially incentivized gas to drive the construction of a truly open source independent cyber-security ecosystem to fight the $1 Trillion global hacking problem.
By functioning as an ecosystem that removes the profit for hackers and adds to their risk by recording their activity as breadcrumbs on the blockchain, Cryptyk aims to reduce the attack surface for cloud storage down to one user at a time. It has built the first cloud security and storage product that is even immune to attacks from the future quantum computing technology, making it the first completely decentralized cloud security and storage solution in one.

Useful Links
Website: https://www.cryptyk.io
Telegram: https://t.me/cryptykChat
Twitter: https://www.twitter.com/TeamCryptyk
YouTube: https://www.youtube.com/channel/UCav90bkU5jx7_oeH12YS2Lw
FacebookL https://www.facebook.com/cryptyk/
Connect with me:
Ethereum News Free Airdrops Crypto Bounties Best ICO List Blockchain Lawyers