New Content Platform: ex-Netflix & -Amazon Video Team turns to Decentralization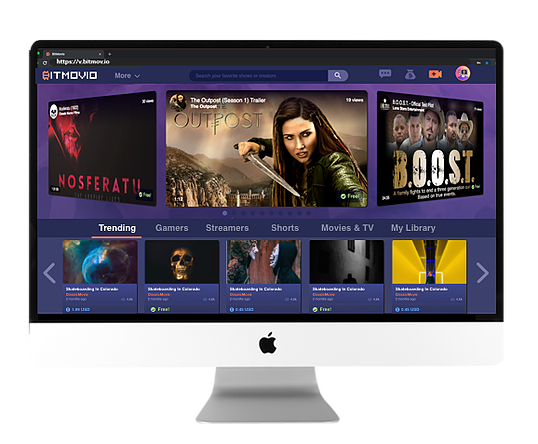 The video content industry has seen strong shifts over the past few decades. This segment of the entertainment sector has seen audiences move traditional TV to digital media. While a large portion of digital content is simply a web stream of what would have otherwise been televised, partially decentralized Web 2 content platforms have emerged as clear leaders.
Websites like YouTube and Twitch are creator-centric, at least to some degree. While traditional TV is largely sourced from the same media houses, Web 2 content platforms have given content creators the capacity to develop media without the creativity constraint what would be faced by a singular content authority. The result of this is that younger generations, particularly millennials and Gen Z have a high preference for Web 2 content platforms over TV.
Topical Freedom
Interestingly, the freedom of creativity delivered within Web 2 content platforms is not what it seems. In traditional TV media, script writers' and directors' creativity was limited to the demands of the producers. Now, the producer has simply morphed into an algorithm.
While Web 2 content creators certainly enjoy more creative freedom than their counterparts in traditional media, they too are limited. The all-powerful algorithm dictates which content stands on top and as most Web 2 content creators are dependent on ad revenue for an income, the importance of satisfying their boss—the curation algorithm—cannot be understated. This creates an odd topical freedom in which the perspective may be that content creators can do as they deem fit, but reality is that they must conform to the content framework that the algorithm chooses to curate for greater exposure.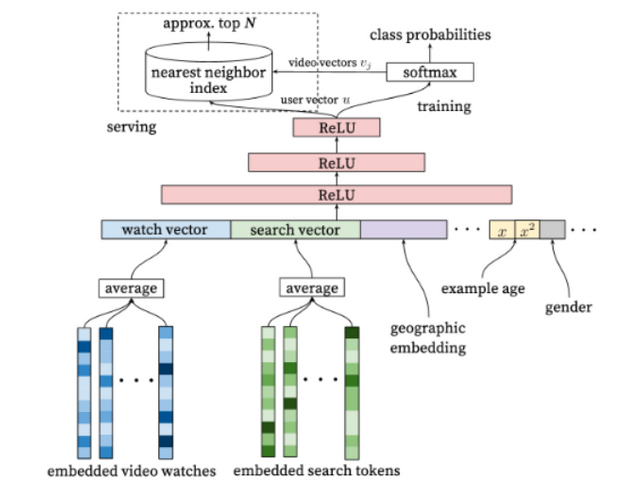 If you are interested in how YouTube's algo works, try this blog by the CRM SaaS Hootsuite.
True Content Freedom
Plenty of Web 3 projects are under development to deliver a solution to the Web 2 content platforms' core problems. However, most of these solutions have not worked, not due to a technological limitation, but due to a business strategy failure.
One platform, that may now stand out due to its Chief Content Officer, is Bitmov.io.
Bitmov's CCO is Jerry Jowal, a content professional who has worked as head of content strategy at both Netflix and Amazon Prime Video. Bitmov has what all other technologically sound Web 3 content platforms have: direct fan to content creator tips/rewards, direct advertiser to content creator ad campaigns, rewards for active fans whose engagement leads to good curation, etc.
What Bitmov stands out at is the ability to settle a good content strategy by having a team member who has executed this role at two leading Web 2 content platforms who have dethroned their established traditional media competitors on the sheer basis of content muscle. Consumers have little desire to shift from a system that works well; Web 2 is great for consumers due to its ease of use and well-researched, battle-tested UIs.
Web 3 must deliver the same convenient feels of the Web 2 platforms and Bitmov does so. However, this is just a foundational need. The key to winning consumers over is having a proper content strategy that appeals to new users and this is something which STEEM, for example, has failed at. Much of Steemit's audience is driven through search results, ergo people who do not presently use the platform.

There is absolutely zero "Trending Page" strategy which could be used to funnel in potentially millions of new users. Instead, the "Trending Page," is largely studded with STEEM app announcements. This form of curation bias has fizzled the platform's growth and highlights how Web 3 platform's have lacked at content strategy, pushing them well below their competing centralized parts.
Bitmov, however, hopes to not fall into this trap. Even though the project focuses in video content, importance of content strategy is of paramount importance.
While it certainly has all the technological capacities of other Web 3 platforms, its team composition is tailored towards user acquisition through content strategy alongside content freedom; both these aspects must be executed in conjunction to create not just any Web 3 platform, but a successful one.

Essential Links
Website: https://www.bitmov.io/



Connect with me:
Crypto News Blockstack ICO Best IEO List Algorand ICO Elrond ICO Elrond Network ICO Zeux ICO Blockchain Lawyers Akropolis IEO How to Store ERC-20 Tokens Comparing Best Hardware Wallets