AERGO Aims To Create Blockchain For Next-Generation Businesses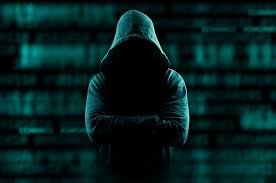 What problem(s) does it target?
AERGO is a relatively new project that had its whitepaper published on June 15th. It aims to provide an enterprise-ready blockchain ecosystem that strives to solve the scalability, distributed governance and enhanced confidentiality problems. The project intends to empower organizations with the ability to tailor their blockchain deployments to their precise needs.
Similar to Ethereum, Neo, Qtum, Monero and Dash, AERGO plans to create a non-profit organization dedicated to support and grow AERGO. Partners can develop software to further support the ecosystem. These services are stored in the Aergo Hub and available to those who need them.
Who are the team members?
The majority of the team is from BlockO, a South Korean blockchain research and development company which provides Blockchain as a Service solutions for enterprise clients, including banks and credit card companies in South Korea. This brings a blockchain experience into the team. Phil Zamani was senior vice president for the cloud business unit in Deutsche Telekom. When it comes to the committee part of the team, both Jane Lee and Alison Smith worked in Accenture, a management consulting company, for a long time.
At what stage the project is?
The latest information from their blog is that they have only recently published their whitepaper and website. According to the roadmap, in the second quarter of the year, they were supposed to have finished AERGO SQL, their smart contract that enables storing and accessing data and SQL-like scripting language.
What are the main future milestones in their roadmap?
Q3 of 2018 is when the AERGO chain beta is supposed to launch. The first quarter of the next year is when their mainnet should launch.
Fundraising status:
Public token sale is in August 2018, according to website, but no goal is set.
Most important partnerships?
FBG Capital: digital asset management firm,
GBIC: a multi-strategy crypto fund,
Lemniscap: investment and advisory firm specializing in investments in emerging crypto assets.
How large is their community?
944 Twitter followers, 14,000 Telegram official channel members. None of the community seems to be very active.
What are other similar projects?
IonChain, KIRIK, Metabase
By Sead Fadilpašić