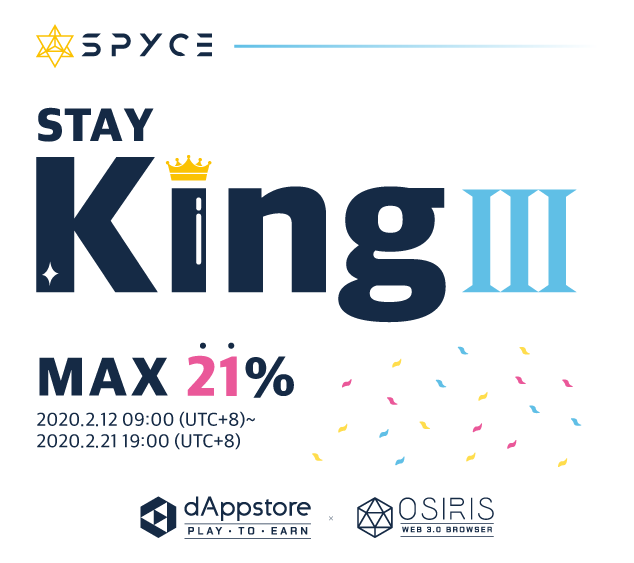 The SPYCE STAYKING3 event will be held on the BW Exchange soon
Starting with the first and second round of the last StayKing event, Decenternet has received a lot of questions about our long-term StayKing plans.
Therefore, this third event will present a long-term plan for the StayKing reflecting opinions and queries.
We would like to thank everyone for the support and interest in the SPYCE STAYKING3 event hosted by the Decenternet x BW.
Please refer to the infographic below for details of the event.