Wide Adoption on the Horizon - GODcoin Holds the "Three Critical Features" of a Blockchain Network
Let's Get Digital!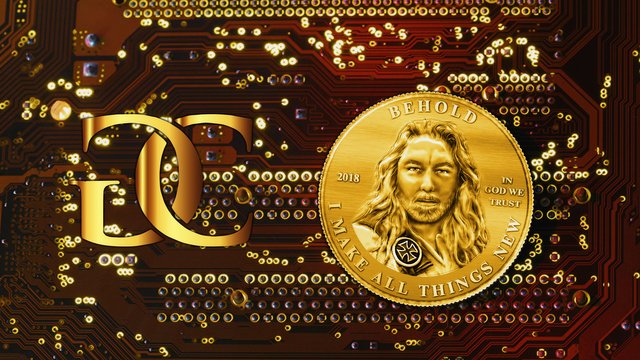 The popularity of digital currency, such as that within the crypto and blockchain realm of technology, is certainly on the rise and making advancements. Governments and big corporations are getting involved and trying to take hold of the technologically advancing future before they are left in the dust. An intricate component that holds back those fully committing to the digitized echelon is the lack of mass adoption and utility among other issues such as volatility. Even though the growth seems to be going at a slower rate than other technological advancements, there is still growth happening. A Cointelegraph article recently opened by saying:
Analysts have long predicted that the increased participation of governments and institutional players in the blockchain and cryptocurrency space shows how the respective industries are maturing. The founder of crypto merchant bank Galaxy Digital, Michael Novogratz, recently said that the next up-move of the cryptocurrency bull market will be driven by institutional investors.
In their article, they said there were five "important developments" that recently came through. They included:
PwC Luxembourg to start accepting Bitcoin payments
Japanese regulator grants cryptocurrency exchange license to LINE subsidiary
HSBC uses blockchain platform to issue letter of credit
National cryptocurrency in the Marshall Islands
Reports of a cryptocurrency-enabled Samsung phone
This may not seem like a big deal, but it is progress towards mass adoption and utility. Just from these five instances, it shows wider adoption on a pretty large scale. Think about it for a moment... Bigger financial services are jumping on board or at least becoming aroused by the integration and intrinsic value of the upcoming transition to the digital coin, as well as economic evolution to solve nearly impossible economic crises in the future. Also, who nowadays isn't on their smartphone trying to connect and pay bills, etc. These are some fairly significant leaps for the blockchain, and the adoption continues day-by-day. This is great news as mass adoption and utility of this technology will soon be achieved by the entire world as it is the future.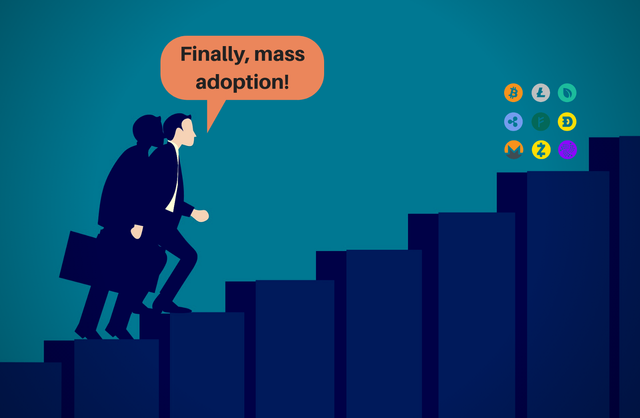 Source
However, there is a caveat to all of this, as what makes mass adoption possible, especially for blockchain technology and cryptocurrencies? This Entrepreneur article stated that there "are three critical features that a blockchain network must have to achieve wide adoption." They include speed, sustainability, and privacy. It seems that most cryptocurrencies now want to tell you they are the ultimate deal. Unfortunately, not all can comply with the three critical features because cryptocurrencies like Bitcoin cannot be sustainable with their energy-draining, non-ecofriendly mining. So, this is where GODcoin comes into the picture as the solution and the cryptocurrency that can uphold all three critical features while providing a more stable coin with gold-backed assets.

The choice seems quite clear when one is wanting to invest in their future and in a digital currency that won't remain volatile in times of economic crisis, as well as one that can obtain all three critical features of speed, sustainability, and privacy. Choose to invest in GODcoin today!
---
This article was authored by Judith Monte, @belovebelight
---
There are many advantages to GODcoin especially since it is one of the few coins that will be backed by gold and silver. Not only does GODcoin offer the illuminated path towards a prosperous future, but very soon, it will be the global currency. To learn more, visit the following links:

Meet the King

View the white paper
---
All information provided is available on the official website at https://godcoin.gold
PREPARE TO INVEST WHILE YOU CAN
Social
https://www.facebook.com/GOD.coin.gold/
https://www.linkedin.com/company/GodCoin/