Stablecoins: Will Those "Pegged" to the U.S. Dollar Be Reliable in the Future?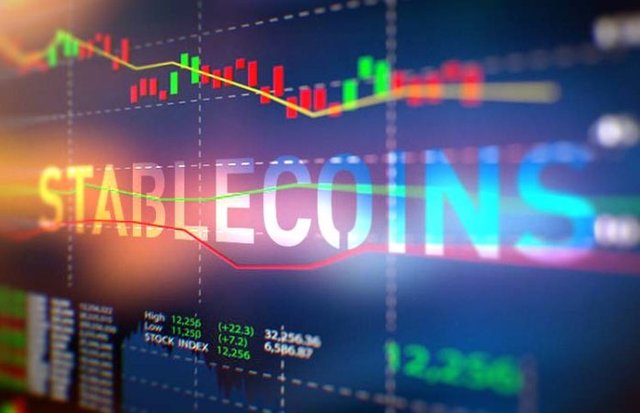 Source
It seems those getting involved in crypto are realizing that the volatility of an unbacked coin is becoming a thing of risk and unreliability. Many are leaning towards creating and investing in a digital currency that has some tangible assets holding it up. Stablecoins are becoming increasingly popular as the demand for security in investments take priority. What is a stablecoin?
Investopedia
states that it
"is a new class of cryptocurrencies that attempts to offer price stability and are backed by a reserve asset. Stablecoins have gained traction as they attempt to offer the best of both world's—the instant processing and security or privacy of payments of cryptocurrencies, and the volatility-free stable valuations of fiat currencies."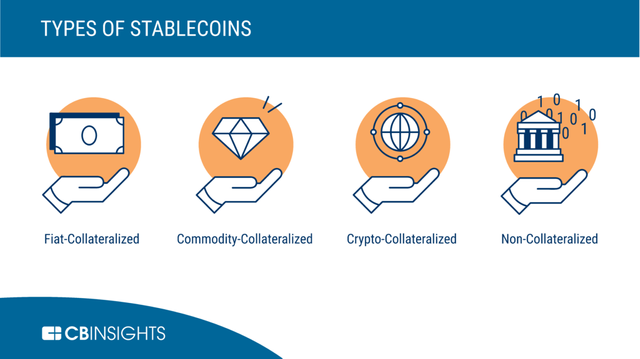 Source
Some, however, seek short-term volatility, such as what Bitcoin exhibits because it can be beneficial as they try to hit the jackpot and pull out as soon as possible, making their small or large fortune. However, that is a wager many choose not to gamble. This is why stablecoins are becoming increasingly popular because they have less market volatility and are what people are looking for in the long-term, even when it comes to efficiency.
In regards to stablecoins, we've recently seen social media platforms such as Facebook creating their own cryptocurrency that is said to be pegged to fiat currency such as the U.S. dollar. However, there is a lot of pushback and uncertainty in this regard because of how big and powerful Facebook truly is due to how many users worldwide would be involved, among other things. Ironically, any sort of monetary container in its own right is its own social network. Let that sink in for a minute if that is a new concept for you.
Now, in the realm of huge financial institutions and the central banks, some are beginning to feel a bit threatened when it comes to a likely change in their institutional regime and loss of power. This is why now we see these big institutions like the People's Bank of China, J.P. Morgan Chase, and now even Wells Fargo throwing in the white towel and developing their own blockchains or stablecoins, trying to jump on board before they sink into the deep waters of outdated technology. Wells Fargo is the most recent to throw in the towel. It was reported:
The currency, called Wells Fargo Digital Cash, will be linked to the U.S. dollar and transferred using the bank's distributed ledger technology to keep track of payments within its internal network.

The system will allow the bank to bypass third parties in the asset transfer process saving costs and time, said Lisa Frazier, head of the Innovation Group at Wells Fargo.

'We are eliminating the intermediaries which can often extend the timeline to be able to do cross border money transfers,' she said.
Wells Fargo is in the top 5 of the largest banks in the United States. This should be a pretty significant sign that stablecoins are becoming a pretty hot financial commodity. However, there is one major factor people continue to leave out. Sure, a coin backed by the U.S. dollar, you know the currency that almost the entire world would sell their soul for, is also still increasingly volatile. The U.S. dollar has lost its true gold standard many years ago and it is only truly backed by the faith of those people using it that gives it such alluring valuable power. We've seen over the past several years key financial players in government, corporate, and private institutions claim there will be an economic crisis or crash in the near future. So, if you put the pieces of the puzzle together it is quite obvious that no matter what digital currency you put your investment in, if and when the U.S. dollar crashes, your investment even in crypto that is backed by it will flop and leave you flat on your face from quite a high fall.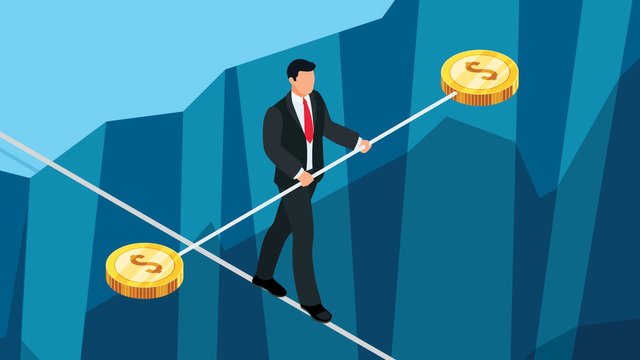 Source
So, is there any solution to this predicament as people are looking to transition into the digital future? Can one truly not see that security in the U.S. dollar is only bolstered by the faith of the people using it in their daily social endeavors? This social network's server may crash at any point due to many variables. The U.S. dollar has taught us one thing from history that does hold value though, and that is the precious metal, gold. Gold has been something highly revered and sought after throughout the ages. Even the tales dating back to Sumer, one of the earliest civilizations we can date back to reveal that even aliens, or rather sky deities not from this planet sought after gold. That should speak volume all in itself. The only answer to investing wisely without having to worry about false reliability with unbacked fiat or cryptocurrency is to invest in digital technology and stablecoins such as GODcoin that are backed by GOLD! Not only that, but GODcoin is even more eco-friendly and efficient compared to cryptocurrencies like Bitcoin that rely on energy-depleting mining.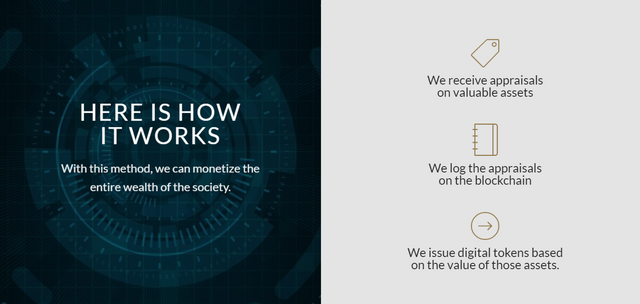 By now, you should see the correlation that anything backed by the U.S. dollar or any other fiat on the planet is most likely not going to survive in the near future, especially, if a huge nuclear war breaks out as many have been talking about for decades. You should see the writing on the walls as so many have sounded the alarm already. We already see in the news that due to talks of war and sanctions it has been making people uneasy, especially when it comes to the markets. It's only a matter of time before it will be too late to invest in stability. Don't waste any more time in unreliable ventures, invest wisely today in GODcoin because your reliable future awaits you!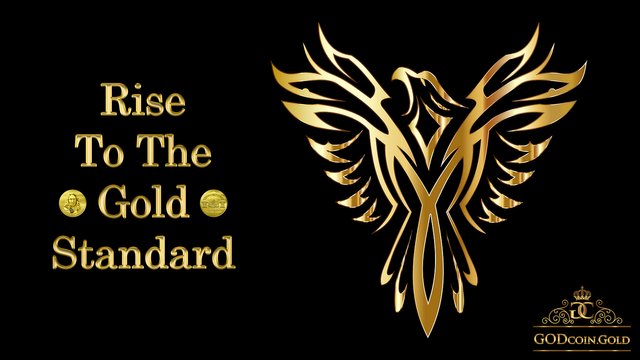 ---
This article was authored by Judith Monte, @belovebelight
---
There are many advantages to GODcoin especially since it is one of the few coins that will be backed by gold and silver. Not only does GODcoin offer the illuminated path towards a prosperous future, but very soon, it will be the global currency. To learn more, visit the following links:

Meet the King

View the white paper
---
All information provided is available on the official website at https://godcoin.gold
PREPARE TO INVEST WHILE YOU CAN
Social
https://www.facebook.com/GOD.coin.gold/
https://www.linkedin.com/company/GodCoin/