Blockchain Reaction Downunder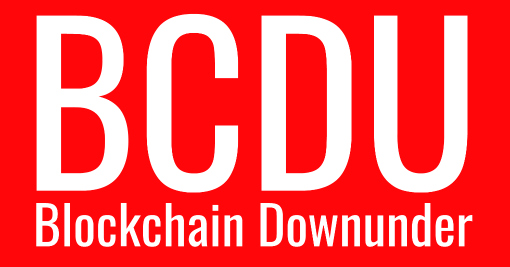 As a workshop presenter at international Blockchain events I had earned 5 star reviews for my Blockchain Ideation Workshop on industry transformation. I had built an audience of over 800,000 readers online and became known for my accurate predictions.
Something was missing.
Events were being sponsored and run by the incumbent stakeholders who were RESISTING DISRUPTIVE INNOVATION. The events all took on a tone of appealing to the status quo, because the organisers wanted to clip the ticket on the presenters who could afford to pay the most. This would be invisible to anyone who did not understand the ethics of Blockchain.
So I decided to take action.
I could see that some of the best influencers, were not rich or famous people. These influencers were quietly going about building the BLOCKCHAIN equivalent to an APPLE or a GOOGLE in their garage, wearing T-Shirts and Shorts and looking like cave men and women. I met many of them in the early days of Cryptocurrency and Blockchain. And later saw them travel the world to exotic locations, on their success. Companies like the Russian WAVES PLATFORM.
We desperately needed to support these innovators DOWNUNDER. These are companies that could be Australia's and New Zealand's next XERO (Accounting Software) and go global from local source of development.
Imagine putting a billion dollars into the economy of a region.
Imagine if that currency was Ethereum or Bitcoin.
Back in the day, before my work on Accounting Industry Advisory Transformation earned recognition, winning the Australian Business Award Top 100 Best Cloud Product Award, I had discovered that innovation occurred in the strangest and most remote places.
TASMANIA, TAURANGA and PERTH
...are three remote places, which present a fabulous lifestyle for top innovators to raise their families and the bar, setting new standards for their industry.
Having learned that lesson, I've taken my Titirangi, Auckland, New Zealand based business and stretched it's reach across the Tasman, starting in Perth, where I am holed up, building a community of support around the idea that we do not have to allow innovation to be stifled by conformity.
So at Blockchain Downunder, we are NEO (The Matrix) We are going to break out of conformity.
And break in, To industry transformation.
Together.
First, I am going to use my industry leading FinTech experience to curate the best innovators, not based on how much they can pay me, but based on how awesome their idea, their company and they are.
I am putting improvement to humanity first.
We are consumer centric.
As all good innovators should be.
Right now I'm seeking expressions of interest for
Promoters | Referrers
Presenters | Topics
Partners | Event
Sponsors |Crypto
My theme this year is to be a SYMPOSIUM FOR INDUSTRY TRANSFORMATION.
With a subsidiary narrative of COLLABORATIVE INNOVATION.
As chair, I will be guiding a narrative of COLLABORATION.
With technology as a channel, through connecting points like ODBC, API and Smart Contracts facilitating organisational inter-connectivity and data interchange.
I'm welcoming two types of innovator.
The Scrappy Upstart, Challenger Brand, Disruptive Innovator who is challenging their industry vertical and aims to replace the incumbent infrastructure.
The Change Maker, Incumbent Brand, Collaborative Innovator who is challenging their industry vertical and aims to replace the incumbent infrastructure.
I'm seeking speakers on Blockchain,
Ethical innovation.
Optimisation.
Collaboration.
Regulation.
Legislation.
Channels.
Partners.
Security.
Engines.
If you would like to know more...
or get involved,
Register here:
www.blockchaindownunder.com
G.J.MacLean
www.glynmaclean.com