TRON has exceeded 1 million transactions a day • Ethereum blockchain project mediates electricity to households • Dash launched in Venezuela Dash Text - Cryptocurrency sending via SMS and other news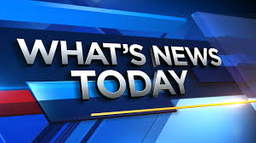 Just two weeks after the 500,000 transactions were exceeded daily TRON (TRX) reached another milestone. At the turn of 2-3 November, this network, originally built on Ethereum blockchaine, ran over one million transactions. Running your own mainnet, BitTorrent acquisition, support for decentralized applications as well as ongoing network upgrades helped Tron to overtake its competitor (Ethereum) in the number of processed transactions within one day. The figure below shows that while Ethereum has processed 500 to 600 thousand transactions in the past few weeks, Tron limits its limits higher and higher.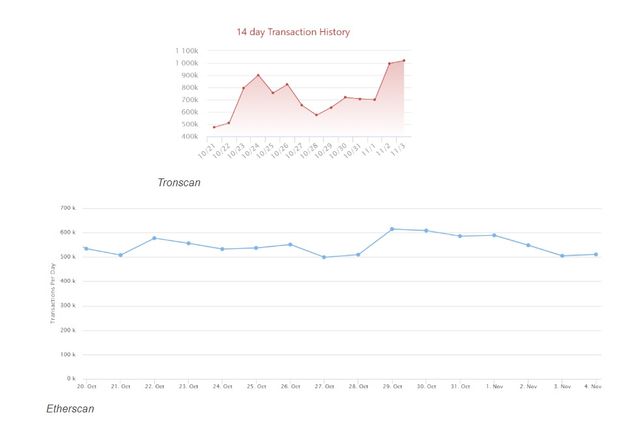 Read more here: https://sludgefeed.com/tron-passes-one-million-daily-transactions/
The Ethereum blockchain project mediates electricity to households
Lition, which founded its project on the blockchain Ethereum , has become a licensed energy supplier in Germany for twelve cities, including cities such as Berlin, Hamburg and Munich. Thanks to the decentralized platform developed by this company, 700 households can use the blockchain technology as proposed. According to representatives of Lition, their customers save up to 20 percent on average compared to conventional energy purchases.
The principle of operation is based on a simple smart contract. After the choice of a preferred supplier, the customer pays for Lition's energy and the contract will ensure that the payment is matched with the supply of energy as required by the customer.
Read more here: https://www.coindesk.com/ethereum-energy-project-now-powers-700-households-in-10-cities/
Dash Launched in Venezuela Dash Text - The ability to send cryptocurrency via SMS
Open source peer-to-peer crypto Dash has announced the launch of Dash Text. This is a form of sending cryptocurrency via SMS. Therefore, you do not need to own a smartphone or be connected to the Internet to make a transaction. The service is still available only to Venezuela, which currently suffers from hyperinflation. Its goal is to help and simplify the population of this state to perform transactions with cryptocurrency, while at the same time significantly assisting in the overall adoption of their use in ordinary life. Dash Text, currently in beta testing, was developed in collaboration with BlockCypher.
Read more here: https://www.ccn.com/dash-launches-text-based-crypto-payment-service-in-venezuela/
OmiseGO launches the first decentralized application
OmiseGO (OMG) has officially launched its first decentralized application (dApp) on its network. Specifically, it is a game called "Plazma Dog" which aims to successfully establish this platform in the dApps environment to reach more developers. 2D game, which is in the style of the famous Super Mario Arcade, is free and you can play it by clicking this link http://plasmadog.hoard.exchange/
Interestingly, naming the negative characters in the game, which bear names related to blockchain technology and cryptocurrency. In the game, you will find opponents like "double spend" or "invalid block".
Read more here: https://www.cryptoglobe.com/latest/2018/11/omisego-omg-launches-first-dapp-plasma-dog-a-2-d-platformer-video-game/
Riccardo Spagni (Monero): Ethereum is an idiot idea
Riccardo Spagni, one of the top executives of cryptocurrency Monero, said in a tweet below, addressed to Joanne Rutkowski, head of the cryptocurrency Golem security unit (ERC 20, a block based Etherea block), that Ethereum, its promise to become a world computer, has not produced any useful decentralized applications with real use and does not have a robust and scalable decentralized system. Do you agree with his opinion, or is it in your view of ordinary trolling and kicking into a cryptocurrency that does not just enjoy its best period?
Read more here: https://www.cryptoglobe.com/latest/2018/11/moneros-riccardo-fluffypony-spagni-says-ethereum-is-an-idiotic-idea/