Bitcoin White Paper gave us freedom - do not let it go back • Crypto labor market continues to grow • Bank of Japan does not consider issuing its own cryptocurrency • Visa integrates opensource blockchain for B2B payments and other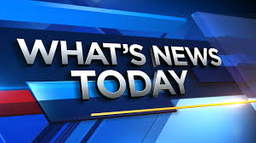 This is what Charlie Shrem, one of the first Bitcoin entrepreneurs, former founder of BitInstant, and co-founder of the CryptoIQ crypto graphic service. This idea is part of Bitcoin at 10: The Satoshi White Paper "CoinDesk". Charlie said:
"Ten years after Satoshi published Bitcoin White Paper, which gave us the mood and explosion of the innovation he launched, I am still amazed by his transformative power."
Money is an essential part of life and plays a huge role in good and bad. Bitcoin is an awakened spirited industry because he fundamentally and forever changed money and, more importantly, a place for money. We all know that money is part of a person. If money did not exist, we would create them.
So in a sense, Bitcoin is nothing new for money. People are always upgrading, and Bitcoin is another logical step. It is the answer of people who have been imprisoned for many years by a system that put them in considerable disadvantage compared to the powerful. Read more here: https://www.coindesk.com/bitcoins-white-paper-gave-us-liberty-lets-not-give-it-back/
The Crypto Labor Market continues to grow
A California-based company running a web portal for recruiting new employees, and publishing a report from the Economic Research Unit showing an increase in demand for talent in the cryptocurrency industry. The number of jobs in the US grew by 300 percent per year. The continued growth of vacancies indicates that blockchain employers continue to have confidence in the market opportunity and continue to invest in their teams for long time.
New York City and San Francisco are leading as the best locations to find work in American cryptography. Outside the United States, it is London, followed by Singapore, Toronto and Hong Kong.
Among the top 15 companies looking for new employees, Consensys and IBM are at the forefront of the list. Coinbase is third. Other well-known names like Kraken, Circle, Bitgo, and Abra are also in this list. Read more here: https://news.bitcoin.com/cryptocurrency-job-market-continues-to-grow/?utm_source=OneSignal%20Push&utm_medium=notification&utm_campaign=Push%20Notifications
The Bank of Japan does not consider issuing its own cryptocurrency
Some important authorities in Japan seem to reduce expectations about the positive effects of virtual currencies. Bank of Japan Deputy Governor Masayoshi Amamiya said it is unclear whether virtual currencies could improve the monetary policy planned by central banks. He also said that the bank does not intend to create a national virtual menu.
Amamiya said that most investors use them not as a means of payment but as an investment tool. However, it is important to mention that there are exceptions. For example, Ripple has been working with many different central banks and financial institutions to reduce costs and increase efficiency in cross-border payments. Read more here: https://bitcoinexchangeguide.com/bank-of-japan-governor-dismisses-notion-of-issuing-own-cryptocurrency-coin/
Visa integrates an open-source blockchain for B2B payments
Visa integrates the open-source blockchain code from Hyperledger Fabric prior to the commercial launch of its own blockchain business payment service in the first quarter of 2019. Visa B2B Connect is a blockchain payment giant platform that enables cross-border payments between businesses and is an IBM partner for integrating Hyperledger Fabric with open source code.
This service tokenizes subscriber information, including account numbers and other sensitive data, with a unique identifier to facilitate and speed up transactions. Basically, cross-border corporate transactions are sent via B2B Connect from the origin bank directly to the payee's bank. Read more here: https://www.ccn.com/visa-integrates-open-source-hyperledger-tech-for-b2b-blockchain-payments/
OxyMonster, dealing drugs for the Dark Webe crypto, was given 20 years
US District Judge Robert Scola has imposed a 20-year prison sentence on 36-year-old Gal Vallerius, who is also known as "OxyMonster" at the Dream Market drug center. In his admission, Vallerius admitted that he sold drugs such as oxycodone, heroin, cocaine, fentanyl and Ritalin in exchange for cryptoproteins, including Bitcoin. He was confiscated by more than 700,000 USD, in the cryptocurrency, which now overflows with the government. What happens to these confiscated and other cryptocurrency? Will they be sold at auction? However, at a time when the US intelligence unit is investigating the possible manipulation of crypto prices, it is likely that the government will keep these cryptocurrency for a long time. Read more here: https://www.ccn.com/dark-web-dealer-oxymonster-forfeits-700000-in-crypto-with-20-year-prison-term/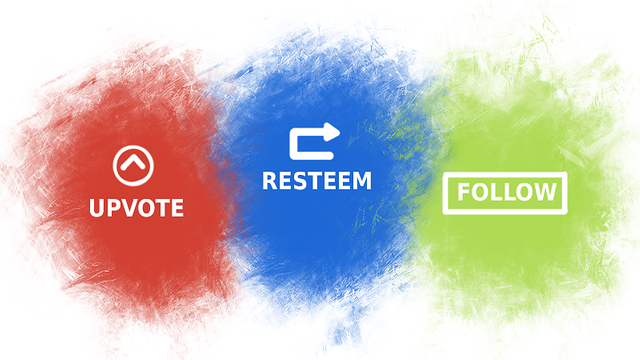 Thank you very much for your support!