EARN INTEREST AND PASSIVE INCOME WITH CRYPTO IN 2020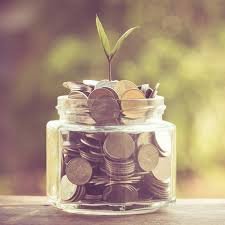 Is there a way to earn interest and passive income with cryptocurrency? Decentralized Financing (DEFI), Cryptocurrency Exchanges, and Dividends all offer the potential for passive income streams using cryptocurrency. But there are several lesser known ways to earn passive income that you should know about also.
I am very conservative with my approach to cryptocurrency and finances in general. I believe there is a big future for cryptocurrency, however that doesn't mean I want to bet my whole financial future on speculating and wishful thinking. I am willing to take a slow, consistent approach to building wealth and my portfolio. With that in mind, the rest of this article is aimed at sharing some ways that I have found to grow my cryptocurrency portfolio with a long term view in mind.
​
Earn Interest: My favorite way to make passive income with cryptocurrency is by earning interest. It works in the same way as traditional banks paying interest for savings accounts. I am currently using two different companies to accomplish this goal, Nexo and Blockfi.

Nexo pays 8% interest if you deposit stable coins such as TrueUSD, USDC, SAI, PAX, or USDT and it compounds daily. Compare this to the 1-2% interests banks are paying and you quickly see why this is a great addition to your portfolio. In the near future, Nexo has intentions of paying interest on some of the top cryptocurrencies such as Bitcoin, Ethereum and 8 other well known coins.

Blockfi currently pays over 6% interest on your Bitcoin and over 4% interest on your Ethereum. For someone that is a buy and hold type of investor this is a great deal. The interest is paid out to you in cryptocurrency so it offers you a way to grow your crypto assets safely and it compounds over time.

There are a lot of reasons why I have decided to trust these two companies with my assets but please do your own research before putting any money into these companies.

Cryptocurrency Exchanges: Many of the larger well known crypto exchanges will offer an incentive to hold their native token. I currently hold tokens with Binance and Kucoin which earn bonuses paid from company trading fees. The more tokens you hold the better the bonuses get. In addition, many of these companies offer excellent discounts on your trading if you own their company tokens. In a sense, this passive income is similar to owning dividends in the company and can be a great way to generate passive income.

Dividends: One of the trends that seems to be up and coming in the crypto industry is the use of dividends. Crypto companies want to establish a stable foundation and are willing to pay dividends to retain customers. One such company is Nexo which offers 30% dividend for anyone who holds Nexo Tokens. These operate in a similar manner as traditional dividends in that you must own these tokens by a certain date (known as ex-dividend) in order to be included on the company profit sharing. One of my goals for my portfolio is to add more holdings for crypto companies that pay dividends in 2020.

Staking: Staking is very similar to Dividends with the exception that you are technically not investing in a company. Instead, you purchase and hold cryptocurrency coins or tokens as an investment which supports the operations of a desired cryptocurrency project. In return, the project pays a monthly reward to keep you loyal. This is definitely becoming more popular as the industry matures. I found over 25 crypto projects offering the ability to earn passive income through staking in a quick search as I am writing this.
Here is a quick list:
PURCHASED THROUGH BINANCE EXCHANGE
ATOM
TRON
FET
QTUM
XTZ
ALGO
ONE
STRAT
KMD
PURCHASED THROUGH KUCOIN EXCHANGE
EOS
ATOM
TRON
IOST
NEBL
NRG
ONION
NULS
TOMO
EOSC
LOOM
VSYS
WAN
IOTX
XTZ
ELA
LOKI
PIVX
Please keep in mind that none of these are recommendations or financial advice. I just want to let you know some of the options available to you.
5). Affiliates: One of the best ways to make passive income with cryptocurrency is through representing affiliate sites. Companies will pay you money to help drive traffic to their website. If it is a company or service that you trust and truly believe in, why not share it and get paid for it? Some companies will actually pay you in cryptocurrency while others will reward you with cash. Just make sure that you are only representing companies that you have used and are comfortable with representing.
Here is a list of some of my favorite cryptocurrency affiliates (Yes...I believe in these!):
Coinbase - (Get Started with Crypto) Both you and your referral receive $10 worth of Bitcoin.
Binance - (Alt Coin Exchange) You and your referral earn up to *40% commission every time referral makes a trade.
Kucoin - (Alt Coin Exchange) You and your referral earn a % of transaction fees on each trade.
Blockfi - (Earn Interest On Your Crypto) You earn *10% of the interest your referral earns. (Not paid out of referrals earnings)
Brave Browser - (Great Browser Service) You earn $2.00-$7.50 per referral. (Paid in BAT Tokens)
Regal Assets - (Excellent Cryptocurrency IRA) You earn up to $100 per qualified referral + 3% Total investment.
Ivan On Tech - (Learn How To Code) You earn 25% commission on all subscription payments.
Token Tax - (Cryptocurrency Tracker) You earn 20% commission on all subscription payments.
Life App - (Shopping Club) You earn 4% **dibs on all shopping purchases+ additional bonuses.
Nano​ - (Cryptocurrency Hard Wallet) You earn 10% commissions. (Paid in Bitcoin)
*Commission varies based on total amount.
**dibs are paid to you and then you can convert them into Bitcoin or other crypto.
Lending: Peer to peer lending has become very popular in traditional finance over the past decade and it should not be a surprise that lending would make its way into the crypto space as well. Companies like Coinloan allow you to lend your cryptocurrency in exchange for interest payments.
In addition, major cryptocurrency exchanges have begun to allow you to lend your cryptocurrency in exchange for interest as well. Basically, these exchanges need money for lending to their users who trade using margin. Because of this, the exchange is willing to pay you interest for using your funds.
In all honesty, I have not done much lending with my cryptocurrency but the opportunity is there to earn passive income on interest from loans. However, it does seem to come with additional risk if the loan is not repaid.
7). Cryptocurrency Shopping Clubs: You are going to shop anyway so why not save money and earn cryptocurrency at the same time? Many companies are willing to pay you extra rewards in the form of cryptocurrency (such as Bitcoin) in exchange for your loyalty and repeat purchases. This is the same idea of the point systems that gas stations and grocery stores currently use with a couple cool exceptions. First, you can accrue cryptocurrency. Second, rewards can be used between different stores and unrelated brands. My favorite Cryptocurrency Shopping Club to recommend is the Life Leadership C4 Program. They offer excellent cost savings, crypto payments, and additional rewards to shop within their large network of recognizable Fortune 500 companies. Its worth a look and an easy way to accrue extra passive income for doing what you are already going to do anyway.
This article is a good article if you would like to learn more. "Life Leadership C4 Project: What are dibs?"
8). Brave Browser: This is a very simple way to earn free cryptocurrency with a legitimate use case. I downloaded Brave Browser onto my computer over a year ago and began using it as my main internet browser. It is an ad blocking browser that screens pop up ads and unwanted trackers from your view. However, if you are willing to view a few ads from time to time you will be rewarded with Brave Tokens. At the time of this writing I have earned over 90 BAT tokens for this service. Plus the browser works great, saves time, and is easy to use. You probably won't get rich quick using this service, but Brave has had consistent user growth and continues to disrupt the online ad delivery business. There is the very real possibility that the value of these tokens will grow with time and maturity. Might as well earn them for free and with very little effort!
For more details Read "Brave Browser: Is It Any Good?"
9). Gaming: I have written about the possibility of making passive income through gaming elsewhere in my blog but will also include it on this list. Game items built on the blockchain become true assets that can be purchased, traded or sold. Companies like Enjin allow you to "mint" items that can be used to accomplish goals in the game. For example, you could "mint" 500 potions that heals your game characters health. Once you have minted these items it can then be sold in that game (or other games) for a profit. There are endless possibilities for how this technology could be used to create passive income.
For more information about how this works read "What Is Enjin Coin?: Winning The Blockchain Game"
10). Mining: This has become much more competitive and is much harder than it once was to produce passive income. The opportunity is still there, however, rising costs of mining rigs, electricity, and other expenses make turning a monthly profit difficult.
One alternative is joining a mining pool company. These companies combine mining power from hundreds of computers and then share the profits with each participant. There are many companies that offer this service. I have not personally been involved with mining so I won't make any suggestions here. One thing I would suggest is to be sure to research several companies before choosing one as there are many potential scams in the mining sector.
11). Airdrops: Ok, so these won't produce a whole lot of major financial results, however it is possible to find some cool freebies being released. Airdrops are basically free gifts that are given to token holders as a reward for their loyalty to the crypto project. I have personally benefited from several different airdrops and its fun getting free stuff...so why not? I have an app called "Coin Dreams" on my phone which alerts me to current and potential airdrops. Hopefully, this is a fun way for you to accumulate extra cryptos!
Conclusion
We are coming into a new decade, and 2020 could be a great year for the growth of your passive income streams and cryptocurrency portfolio. Cryptocurrency prices may continue to bounce all over the place but you can have consistent gains in your portfolio without taking massive risks. I hope that the 11 passive income streams I have shared in this article will help you on your journey to success. Set your goals, create a plan, and stick to it! I wish you much success in a great new year!
Next Article: "How To Track Your Bitcoin (And Altcoins) For Taxes"
This article is not meant to be financial advise. The thoughts expressed in this article is my personal opinions and strategies. I am not a licensed financial adviser and you should be sure to do your own research before making any financial decisions.