Blockchain Is #1 Job Skill For 2020! Here's How You Can Take Advantage Of It!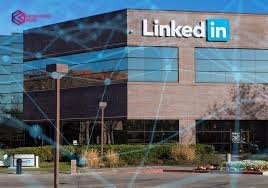 How can you take advantage of the biggest opportunity to cross your path? Be a part of making it happen!
Problem #1: You have a dream of living life with financial freedom and success. You see the opportunity that blockchain is presenting everyday. The only problem is you don't yet have the skills you need to seize the opportunity and accomplish your dreams. Wouldn't you like a solution to this problem?
Problem #2: Fortune 500 Companies like IBM, Walmart, Fedex and tons of others also have a problem. And if you can help solve this problem you stand to make a lot of money. You see these companies realize that blockchain is the future, but they still aren't sure how to incorporate it into there existing business system. In addition, very few people have the technical training to develop a blockchain or train people how to use them. This is exactly why LinkedIn recently posted that the #1 job skill needed for 2020 is blockchain.
Solution: If you are willing to learn the skills which will help these companies solve their problems you will be in line for a big pay raise and on your way to living your dreams.
My Personal Experience: About a year ago I found Ivan On Tech Academy and began learning the details of coding and blockchain. I had no prior coding experience, no blockchain experience, and really no technical skills. Basically, I recognized that I wanted to have a deeper understanding of blockchain, and was also considering ways to incorporate blockchain into my own business endeavors. The training started from complete noob to advanced blockchain developer. It also includes Ethereum, EOS, and tons of other fantastic courses. I found the training to be fantastic, and the investment cost was very reasonable $14-$75 per month, depending on which level training I wanted. P.S. This is a certified training academy.
Conclusion:
I think we all see the opportunity that is before us with blockchain, and obviously none of us want to miss the boat. I also believe that educating ourselves is the best investment especially when the #1 in-demand industry hasn't even begun to hit the mainstream yet. Imagine how fantastic your financial future can be when you are solving problems for the worlds largest companies! Not only will you be a hero for some of these companies, you will also be on the cutting edge of the most massive shift we have seen since the internet!
For More information about Ivan On Tech Academy please copy and paste: https://academy.ivanontech.com/a/17936/q4QcfbAf .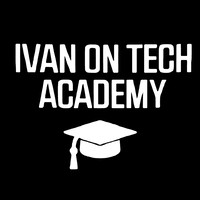 *I have used this training myself and am also a proud affiliate of Ivan's program. I would of course love for you to use the link provided in this article if you are interested in learning more about this program as it would help me to financially support my business. However, my intention is to help further the development of the blockchain industry, so however you need to get this education is fine by me. Thanks for reading!