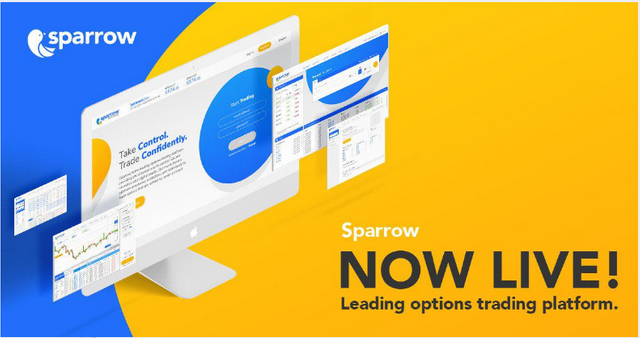 Are you looking for a revolutionary platform that informs individuals and establishments alike on trading options that are implemented using smart contracts? Then look no further, as Sparrow exchange got your back. Sparrow exchange seeks to become the world's leading peer-to-peer cryptocurrency options platform and is making frantic steps in this regard.
There's no gainsaying that the sparrow exchange platform is the first to take on the peer-to-peer initiative, and also second to none in the kind of user experience it offers users. On its platform, just about anyone can buy or create an option, and with ease thus it can be referred to as the best options trading platform. Those who aren't tech-savvy can easily find their way around the sparrow exchange platform because of the simplified tools, backed by industry-leading security and infrastructure.
The sparrow exchange also makes available a pricing engine that is spearheaded by machine learning that provides each user with the best price every single time.
So when it comes to an exchange platform that provides 24/7, secure, and reliable platform that helps traders with risk control, monetization of cryptocurrency, and utilization of calibrated strategies, then Sparrow exchange is not only your best bet but possibly your only bet. It is a secure and reliable platform for traders
Sparrow Exchange— what you should know
Sparrow is headquartered in Singapore, and it strives to embrace the needs of all traders—thus it carries out by making available a wide range of industry-leading trading tools. Smart traders know to use options in their trade, as they are consistently made to use between liquidity and customizability. Hence, they face huge uncertainties in terms of transparency and settlement. In addition to these, most exchange platforms are difficult to use—and all these challenges are what Sparrow exchange takes care of by its simplicity yet powerful features.
The use of options as offered by Sparrow exchange helps protect against unwanted movement in price and defends against stop-loss hunting and flash crashes, collect premium income on assets, enter a position at a preferred price, and enables you to benefit from a price movement without owning or trading the underlying asset.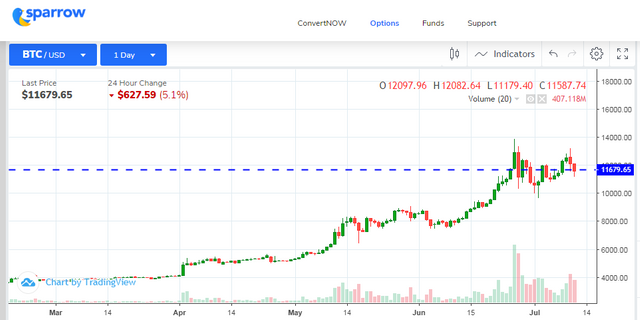 No wonder Sparrow exchange has the backing of several renowned organizations such as Signum capital, The Yozma Group, Hyperchain Capital, Kyber Network, QCP Capital, 256 Ventures, Digital Currency Holding, etc. These are companies that believe in the Sparrow exchange project and have given their allegiance to being a preferred hedging partner.
With Sparrow exchange, it is super easy to trade since its interface is customizable and intuitive; you can trade using an API for maximum performance and then swapping your digital assets at zero cost with Sparrow's ConvertNOW facility. It can never be overemphasized that this is the best, reliable and secure trading platform available to traders presently.
In Conclusion
Now you may wonder why you should settle with Sparrow exchange when you have other exchanges available. Sparrow options are covered and the simplest ways to control risks and boost your returns. You can trust Sparrow to be customizable with full features, and highly liquid trading platform that supports both retail and institutional retailers need. The use of the Ethereum smart contracts on the NIDUS chain enables transparent settlement of digital assets.
It is secure and compliant, and totally in sync with the industry-wide standard. So you can completely trust Sparrow exchange for the safety of all your transactions. If you haven't started thinking of embracing Sparrow Exchange for your transactions, it's time you give it a thought and do your own due diligence by studying its unique yet powerful tools like no other exchange is offering at the moment. As no one goes to do business with the intention of losing deliberately so Sparrow is here to boost your returns no matter the market condition and this is a perfect niche it's carved out for itself.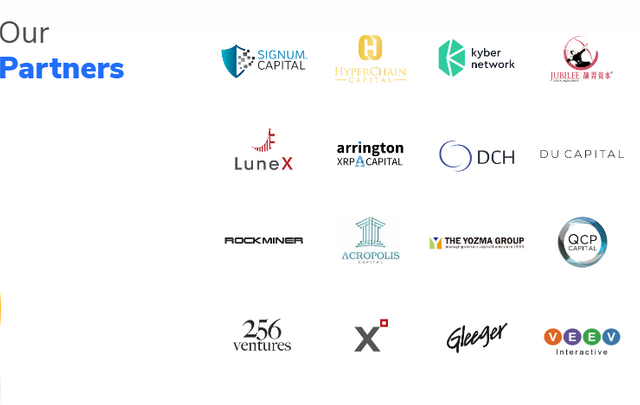 Check these links below for more information;
Sparrow Exchange Website
Telegram
Twitter
Facebook
Medium
Reddit
Bitcointalk bounty link
Author's details
Bitcointalk profile link: https://bitcointalk.org/index.php?action=profile;u=1777715