Meet the team: John McLeod, Public Relations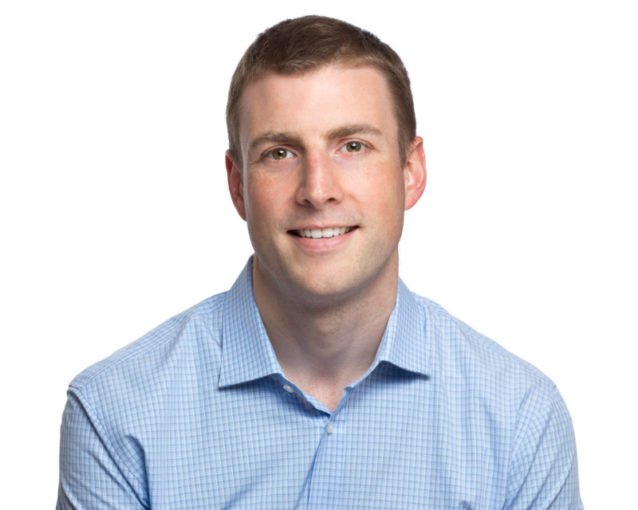 This week, John McLeod, who is responsible for PR at EZYcount take the stage of the CEO blog.
" It's no hyperbole to say that the Financial Crash of 2008 was the defining economic event for a generation, equal to the fall of Communism or the oil crisis of the 1970's. Working for a small PR firm in the city at the time, I remember people talking of the credit crunch in 2007 and the potential ramifications it could have. No-one could have predicted the chain of events that would unfold, and although the aftershocks are still being felt economically and politically, there is better understanding today of what happened and how the financial sector and governments can move on.
One nascent area that is gaining increasing traction and interest from mainstream parties these days is distributed ledger technology. Having spent just under a decade advising banks, private equity firms, pension funds, and clearing houses, I was struck by the potential for blockchain technology to radically improve the current systems and financial infrastructure that had been built up over decades. Although interest was primarily focused on Bitcoin and the vast increases in digital wealth that had been amassed by a small group of people, the potential application of the blockchain underpinning this digital token to a wide range of industries was what really interested me.
In November 2015, I decided to set up my own consultancy, focusing on how to effectively communicate the role blockchain technology could play not only in the Financial Services industry which I had consulted for almost a decade, but also in a wide range of sectors including data management, agriculture, entertainment, transaction services, investment and, in the case of EZYcount, accountancy.
As a small business owner myself, I can testify to just how time consuming and complicated filing annual accounts can be, even with the assistance of a fully qualified and highly paid professional. Few entrepreneurs can truly understand the responsibilities they take on when they file with Companies House. The realities of payroll, corporation tax and dividend payments for company directors and non-execs are rarely discussed, however the legal realities cannot be avoided or ignored.
EZYcount is designed for people just like me, who want to do the right thing and pay their fair share of taxes but don't necessarily have the knowledge to do it on our own. I was particularly impressed by how the team had designed a platform that used blockchain technology (the Ardor Proof-of-Stake blockchain) with a specific purpose of reducing digital paperwork often prone to errors, such as Excel spreadsheets, by using accountancy tools built into the system. I was also drawn to working with the team in part because the product was already up and running with a strong user-base of customers in Switzerland, automatically lending it much greater credibility than so many new ICOs raising money with nothing more than a whitepaper and some goodwill.
During this pre-ICO, we have had real success communicating the EZYcount story to potential investors through the media, with the application of future funds to develop AI to further enhance the platforms for users looking to file returns and pay taxes in an easy, secure and transparent way generating considerable interest, and expected to generate even more interest going forward.
As 2018 draws to a close, the team at EZYcount can take pride in what they have achieved thus far. I for one am excited to see what the coming year holds for this innovative platform. "