INTRODUCTION
There are so many applications for the blockchain in this 21st century and that is seen in the way it is adopted in different sector of the world today. The decentralised tech is taking it far and making things easier for people. Then world as well is becoming better and better by the day considering all advantages that are brought by crypto. But asides just launching projects that only affects the digital community, there should be projects that will have great significance in the real world such that they are able to improve on the existing businesses or activities in the real world. One of such is Bizpaye which I have come to introduce. It is made to improve ecommerce activities that concerns the online shoppers and the merchants.
WHAT IS BIZpaye?
This is an ecosystem where all merchants products can be displayed to customers. It serves as a marketplace for both customers and sellers to meet and do business online. This activity will be done orderly and aided with cryptocoins. BIZPAYE marketplace introduces a p2p means of operation with the blockchain as an advantage. Choosing the blockchain will make electronic payment possible in addition to using cryptocurencies was a means of payment. It offers more opportunities than the existing traditional type of ecommerce activities with so much intermediaries limiting the transparency and direct access of the people involved in the program. With this, users will find it easy to cut excess charges and do things without being bothered by the intermediaries. The issue of goods getting so late to the destination will be avoided by Bizpaye through it's provision for fast products delivery no matter where the customers might be in the world. The rate of operation is also a challenge to deal with when products delivery is concerned. All that will change and become much more better. Hackers won't have a place in the platform not in any way because the right smartcontracts tp take care of the customers money will be available.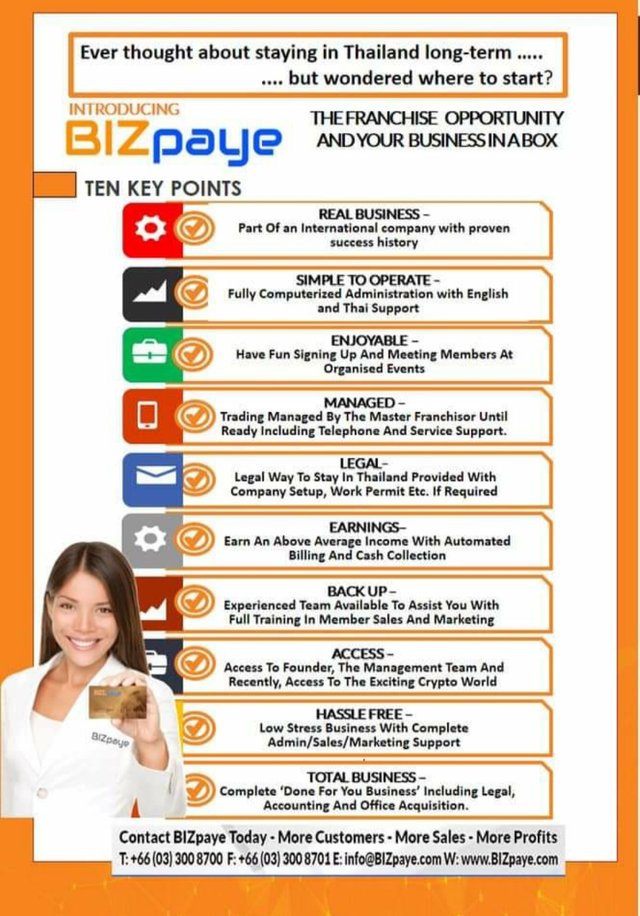 KEYS FEATURES OF BIZpaye PLATFORM
There is a provision for users that would love to trade different cryptocurencies. This is what the team calls the pro asset exchange feature that makes bigger coin like BTC and ETH available for those who want to buy products with them. They are also made purchase other assets from the platform.
BIZPAYE provide a swap system for users to easily swap crypto for other ones. This is more than what other platforms can provide and it is definitely something to be proud of in this platform.
There is a vast marketplace where users can come across their clients and also form new bonds with other users. Vendors have this feature to enhance their operations and for viable operations. This ecommerce platform will grow steadily using its global features of which it is very perfect, enabling easy payments between parties involved with a product trade. It also sponsor the users with a reward system that encourages their activities and also prolongs its existence.
When a user possesses the money, there won't be a limit to products such users will be able to buy in the platform. The barter system still works in the Bizpaye platform although it has become better. Once the users understand all about the system and how it works, they will find it easy to use features to the fullest.
The platform has a token that serve the utility function. It enables users tp acquire goods and services in the community and will also serve as a means of payments to merchants when a product is purchased. The reward system Bizpaye is very active with the token used. Depending on the participation of the users, bonuses will follow their activities and this will be done consistently with the token.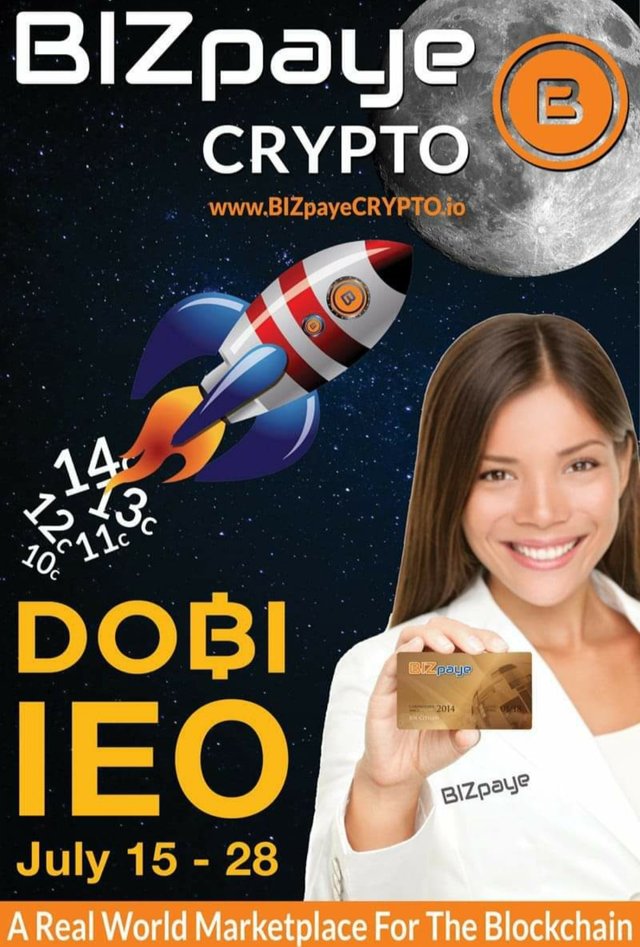 CONCLUSION
This platform will represent the number one digital marketplace where different digital assets can be used for the exchange of commodity in the online marketplace. Buying and selling will take another form as this Innovation become known in the e-commerce sector and without any form of restrictions or error, payments will be made transparently among the stakeholders for whatsoever purpose it is designed to serve.
USEFUL LINKS:
Website: https://www.bizpayecrypto.io/
Telegram: https://t.me/joinchat/Euq84EoblytkqcocQ9zuPQ
Twitter: https://twitter.com/BIZpaye
Facebook: https://www.facebook.com/BIZpayeCryptoToken/
Instagram: https://www.instagram.com/bizpayecrypto/
AUTHOR'S DETAILS
Bitcointalk Username: Ifychuks
Bitcointalk Profile Link: https://bitcointalk.org/index.php?action=profile;u=2397927