DACTROIT and Team Update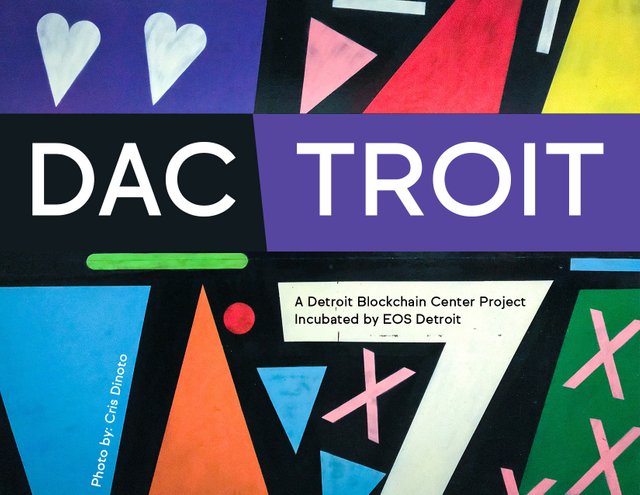 The EOS Detroit team is excited to announce the next stage of DACTROIT to our global and local communities. DACTROIT will be a decentralized autonomous community (DAC) that provides the tools for communities to own and operate their own complementary currency and internet access infrastructure. EOS Detroit has incubated this concept internally up until now. Going forward, DACTROIT will be under the stewardship of The Detroit Blockchain Center (DBC) under the leadership of Ingrid LaFleur and Nate Talbot.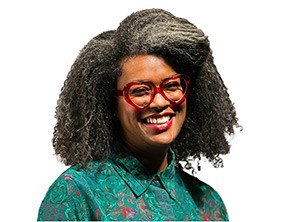 Ingrid LaFleur, Detroit Blockchain Center Social Impact Advisor
With this announcement also comes personnel changes. Effective immediately, Ingrid LaFleur, EOS Detroit's Chief Community Officer, will continue to lead DACTROIT as she transitions to her new role as Social Impact Advisor at DBC. During her tenure at EOS Detroit, Ingrid was instrumental in the execution of over 20 events that explored how blockchain technology is changing the world and how it can serve as a change agent to empower minority communities. Ingrid will remain on the Board of Directors at EOS Detroit.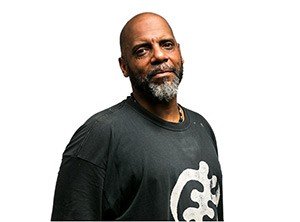 Heru House, Community Technology Manager
Heru House is also transitioning from EOS Detroit to the DBC in his role as Community Technology Manager, where he will continue building out the wireless network testbeds and experimenting with the deployment and configuration of pilot programs to support DACTROIT's internet accessibility initiative.
EOS Detroit will be actively supporting DACTROIT with CTO Charlie Dumont remaining as the technical advisor. 
This shift in personnel and project ownership aims to strengthen the partnership between DBC and EOS Detroit, and create stronger foundations for both organizations. It is a vital strategic step to allow the ability to raise grant funding for DACTROIT, allow DACTROIT to take advantage of DBC's new co-working space, and to strengthen the core team of DBC as the non-profit expects to receive 501(c)3 federal non-profit status before the end of 2019. The changes also allow EOS Detroit to tighten its focus on its block production and core technology services. Focusing on the product engineering and technical operations teams will enable EOS Detroit to build and support more development projects, and simultaneously prepare to build custom software for DACTROITs future needs.
EOS Detroit is grateful for the contributions of connection, culture, and consciousness that both Ingrid and Heru have brought to the team since the beginning of EOS Detroit's journey and look forward to growing with them in the future.