HACKENAI – THE PERSONAL CYBERSECURITY APPLICATION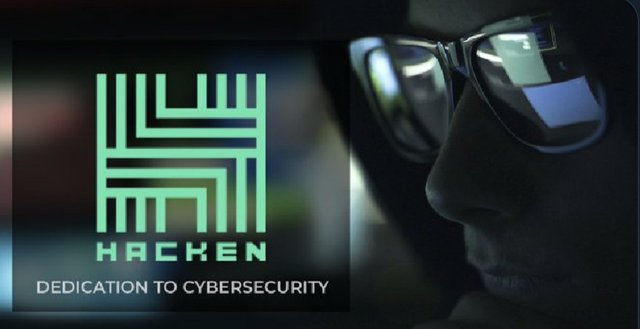 Credit
Security is paramount in our world today. Anything short of that would lead to exposing your personal information/data to cybercriminals who are continually looking for cyber-based accounts to hack.
To that end, it is pertinent to always be on the lookout to avoid getting hacked or hedged in the messy risks that are prevalent in the cyberspace.
Understandably, you may not when the hackers turn to your direction. There are limited systems in place to keep abreast of the happenings. Also, many cyberspace users haven't taken security seriously. Many of such people are waiting for when they will fall prey to the antics of cyber criminals before they will act.
THE HACKENAI APP TO THE RESCUE
Something needs to be done to stop cyber criminals on their tracks before they stop you. If you are not sure of where to start getting protection in the cyberspace, I am happy to introduce a veritable solution to you. That solution is the HackenAI app.
As you may have known, there has been some contention of sorts between the traditional mobile applications and those of the Decentralized Applications (DApps).
It is a battle of wits that was orchestrated by the coming of the blockchain technology.
We are now looking at how the HackenAI app can be the redefining force for bolstering the security of cyberspace users, their assets, and their data.
360 CYBERSECURITY COMPANION
HackenAI app is a Decentralized Application (DApp). This means that it will be working on the premise of blockchain technology. And like many other blockchain-based platforms, it will be decentralized, secure, transparent, and free of intermediary/third-party affiliations.
Having that in mind, the primary aim of the HackenAI app is to provide "360 degrees of Cybersecurity Companionship."
It empowers you to carry out many Cybersecurity functions, such as tracking the status of your digital assets, securing the storage of your personal information/data, and providing you with Cybersecurity tips.
THE BROADER HACKENAI PLATFORM
HackenAI app is a part of the broader HackenAI platform. The platform is a medium for providing users with important updates that pertain to Cybersecurity.
It will interest you to know that the founders of the broader HackenAI platform took into account the need to ensure that maximum security is optimum in the cyberspace.
Among the many features that come with using the broader HackenAI platform are:
Monitoring compromised accounts
The HackenAI platform does a great job of protecting users' accounts. One of the ways is to look into accounts that have been compromised.
Once such accounts are spotted, the built-in tools and trackers will immediately notify the users and owners of such accounts.
That way, you will be alert when your cyberspace account is under threat and you will take immediate actions to restore it to normalcy.
Cyber Boot Camp
Cyber Boot Camp is a dedicated learning platform where the users will learn and master the different Cybersecurity tips and strategies to stay safe.
CONCLUSION
When you start using the HackenAI app, you are sure of getting fewer challenges that had hitherto bothered you in the conventional cyberspace setting.
USEFUL LINKS
Website: https://hacken.ai/
Whitepaper: https://hacken.ai/content/hackenai_whitepaper_v1.0.pdf
Telegram: https://t.me/hackenai
Twitter: https://twitter.com/hackenai?lang=en
Facebook: https://www.facebook.com/HackenAI
AUTHOR'S DETAILS
Bitcointalk Username: Omekesochi
Bitcointalk Profile Link: https://bitcointalk.org/index.php?action=profile;u=2801320