Self driving cars and the Steem blockchain -- Redefining the meaning of passive income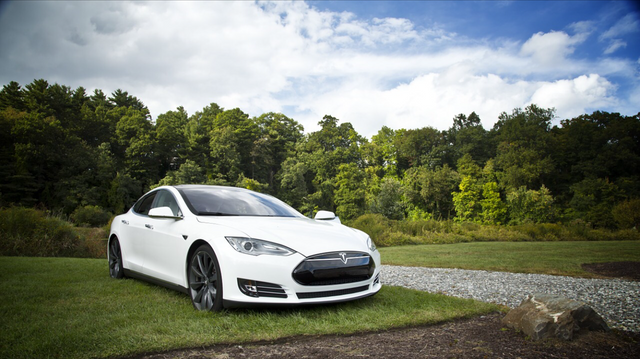 Technology can feel surreal to me.   
In the near future, self driving cars will leverage blockchain technology to redefine the automotive world. One of the most intriguing and exciting possibilities to parallel these advancements in technology, is the idea of automated car sharing and it's potential for passive income. 
What if your car made money for you anytime you weren't using it? 
With automated car sharing, your self driving car would go to work for you.  As I understand it, anyone could reserve your car for an allotted amount of time, and your car would use it's gps and mind blowing technology to drive to wherever that person is, pick them up, drive them around, and then drop them off and continue on to the next person, for as long as you'd like, until finally it drove itself back to you.   
The following is an excerpt from the recently updated "Master Plan" for Tesla, which describes it like this:

 You will also be able to add your car to the Tesla shared fleet just by  tapping a button on the Tesla phone app and have it generate income for  you while you're at work or on vacation, significantly offsetting and at  times potentially exceeding the monthly loan or lease cost. This  dramatically lowers the true cost of ownership to the point where almost  anyone could own a Tesla. Since most cars are only in use by their  owner for 5% to 10% of the day, the fundamental economic utility of a  true self-driving car is likely to be several times that of a car which  is not. 
How cool is that!? 
And Tesla isn't the only one getting in on the action.  Google is close to releasing it's own self driving cars, and Nissan, Honda, and Toyota are also expected to be producing and selling them in the next few years as well. I've even read that Amazon and Microsoft have begun working on self driving cars of their own.  By using a plethora of technological advancements, cars may be not only driving themselves, but also communicating with each other, and potentially cutting down on the amount of traffic and accidents that we see today.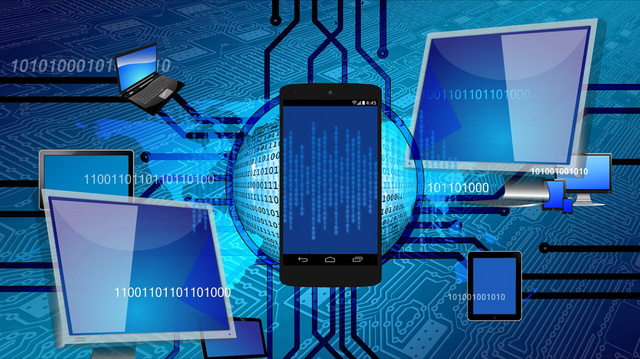 Self driving cars and the blockchain 
The beauty of the blockchain is it's ability to complete transactions that are completely trustless and transparent.  Payments and micro-payments will be a necessity of the automated car sharing revolution for multiple reasons.  Not only will transactions need to be made as the car completes it's routes and continues on to the next person, but additional micro-payments will likely be necessary for the car to safely transport people where they are going.  They may need to pay tolls, connect to wifi hotspots, etc., to complete the trip. 
Micro-payments require low (or zero) transaction fees 
The Steem blockchain differentiates itself from other cryptocurrencies and fiat payment systems by offering zero transaction fees.  In my opinion this is one of the best features of our beloved currency, and something that could position Steem as one of the leading cryptos to leverage automated car sharing, and other micro-payment possibilities in the future. 
Imagine going to work and watching your Steem balance on the rise all day long as your car is driving people around the city?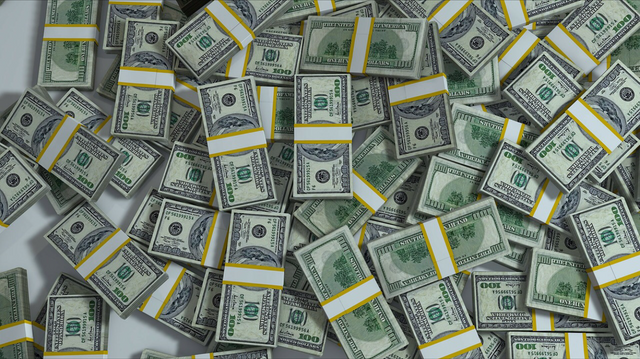 Of course we're probably a year or five away from seeing automated car sharing become a reality, but as technology continues to improve and car sharing becomes more prevalent, the need of owning a car will decrease and we will see this concept grow exponentially.   
Which means if we blog, curate, mine, and marketplace our way to enough SP/Steem dollars, we can sit back and enjoy the ride of daily passive income forever.  It's a pretty badass concept, and yes I'm probably being overly optimistic, but they say your thoughts create your reality, right? 
Driverless cars will bring a unique combination of vital improvements and unknown challenges to the world, and a scalable blockchain with zero transaction fees would play a crucial role in this evolving landscape.   
Despite all the positives I've talked about so far, there are some unsolved moral issues as well. One of the most compelling questions I've read on this topic is from writer, Olivia Goldhill, who asked:
"Should driverless cars kill their passengers to save a pedestrian?"   
I'm not sure how we answer a question like that, but fortunately, for now, we don't have to. 
---------------------------------------------------------------------------------------------------------------------
*All images are from Pixabay and free of copyrights*