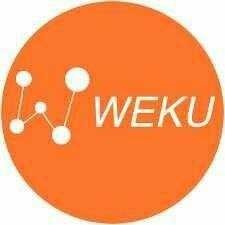 There must be already in the know that at this time there is one platform that is very similar to steemit, yes it is deals.weku.io. Although tokennya still can not be traded, but there is no harm we join it early with such a platform.
Besides we can write on steemit, we can also write on the platform weku in return for the gifts that we can wd into the bank account of each of us though tokennya not yet on the market, but we assure that tokennya will be released soon in the market so we can trade them later.
In terms of features, weku is almost the same and very similar to steemit, even almost can not be distinguished. Nevertheless still there are several points and different points with steemit.
so if you join with weku, you will not have trouble in access and run it as you surely are already familiar with the steemit.
My Opinion About Weku
Although the platform weku recently launched and may be according to your weku will not be able to match the steemit, there is still no harm in trying. But if we read the white paper they about weku, it looks very promising.
Although it will require a very long time to achieve your goals and desires are written on white paper. However back at base, we are only users so there is no harm in trying and maybe later weku will be successful.
Steemit also does not stand up easily, they also through the difficult times and also ups and downs in terms of its users, it may be a while weku will also keep track of what has been achieved by steemit.
Let's Join With The Platform Weku Now..!!
https://deals.weku.io