"Blockchain" has increased almost 100% since last year in search results. (via google trends)
Blockchain is a new technology that can begin a revolution in many aspects of our everyday life.
Financial transactions, life insurance, health and medical history, land and infrastructure management are many of the fields that blockchain will have an impact on.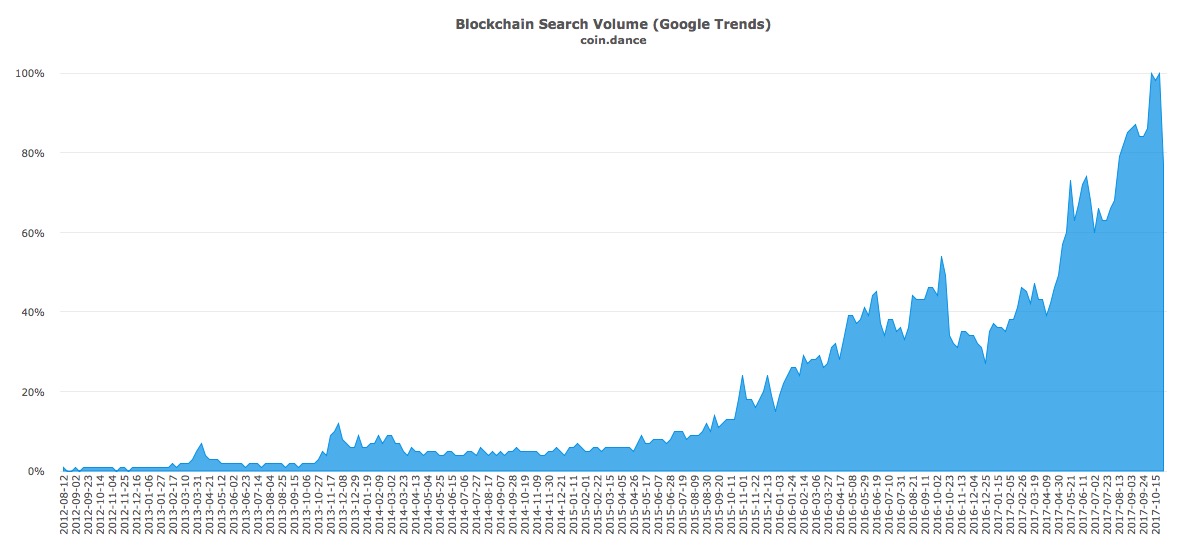 image source:https://coin.dance/stats/blockchain