@SYMPHONY is blockchain protocol which will give power to share your desired data only. It will
not take your data silently as big companies are doing this on large scale.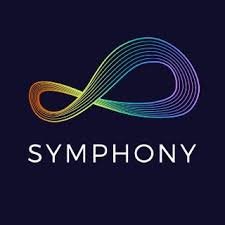 Big multinational companies are selling people's data without their consent and recently US senate
also questioned to one person ( you know him well).
Anyways, I am very bullish about "Symphony Protocol" as they have true and transparent view.
looking forward for this great project.
let's talk about what exact issues are there which will be take care of by Symphony protocol.
A) By Users Perspective:
Un-fair Value Allocation: Profit pools or group of people takes profit from
users data who basically creates the data or own data. So here we want to solve this issue by
giving power to users and they can make out of it's own data.

Data control: Individual users don't know the value of data and how it can be used.

Privacy Concern: There is no transparency and insufficient measures to protect user's privacy.
Those multi-national companies does not care about user's privacy at all and can take
any data according to their need.
B) Business Perspective
Low Quality Data from Questionable Sources: There is absence of the profer channels
who can verify quality of data and can take best fitted data for business use.
Inaccurate user insights from fragmented data Silos:
The inability to link data sets of the same across fragmented data silos obscures a holistic picture of
the market and the customers.

Inferior data Intelligence from inaccessibility to advances models
Data walls between businesses pose challenges to opening data up to talking advantage of recent advances in
data science community.
We all know how big companies are earning billions by using people's data without their knowledge.
So with symphony people choose what data to be shared with businesses and they use it for better product improvements.
Symphony empowers businesses with smarter data intelligence:
With high-quality user data at scale, down to individual granularity, Symphony is able to offer unprecedented access of personal data to businesses, consulting agencies, government offices as well as all other data consumers in private and public sectors alike. The benefits include: Business & Consumer insights for CPG, Retail data (connecting location with sales & other data), Sales funnel (ability to track and determine ROI from Media viewing > Search > Purchase > Post-sales activity). In particular, Symphony makes possible the following three use cases of personal data.
DAPP:
let's talk about dapp which is coming into symphony protocol which is "Sage" dapp.
Symphony is coming up with "SAGE" a DApp in which users will have features to
to " zoom-in" and "zoom-out" and "connect-across" user data for smarter data intelligence.
DApp is an abbreviated form for decentralized application.
A DApp has its backend code running on a decentralized peer-to-peer network. Contrast this with an app where the backend code is running on centralized servers.
A DApp can have frontend code and user interfaces written in any language (just like an app) that can make calls to its backend. Furthermore, its frontend can be hosted on decentralized storage such as Swarm or IPFS.
If an app=frontend+server, since Ethereum contracts are code that runs on the global Ethereum decentralized peer-to-peer network, then:
DApp = frontend + contracts
Illustration of a DApp that uses a blockchain with smart contracts combined with the pillars of Swarm and Whisper:
Team: They have got very qualified and professional team. Let's talk about some of them.
Team plays a big role in the success of any ico.
FEIDA ZHU: Feida is a tenured associate professor at Singapore Management University. He is a global expert in data mining, AI & block chain. He specializes in helping industry giants leverage big data & AI for a wide range of business applications. He has published 100+ papers, with multiple Best Paper Awards. He founded the Pinnacle Lab for Analytics, a multimillion-dollar collaboration with China Ping An Insurance Group, & DBS-SMU Life Analytics Lab with DBS Bank Singapore. He holds a PhD from the University of Illinois at Urbana-Champaign.
ELEANOR JONES: Eleanor served as Director of Digital Leadership for The Coca-Cola Company, supporting the company's digital transformation. This involved developing and implementing digital strategy, leading eCommerce charter for Asia Pacific and piloting the Digital Council of Asia Pacific. Previously, she held a variety of roles at Coca-Cola in Strategy & Planning and Customer leadership, both across Asia Pacific and ASEAN. Eleanor holds an MBA from Emory University and a BA from University of North Carolina at Chapel Hill.
All team members can be checked here : https://symphonyprotocol.com/#team
Some other facts: Symphony has got around 70k users on telegram as people believe in it's concept and love the idea. So in short symphony protocol has very good community support.
You must join them over telegram or on twitter for more update about their upcoming ico.
Telegram ink: http://t,me/symphonyprotocol
Ico time: November 2018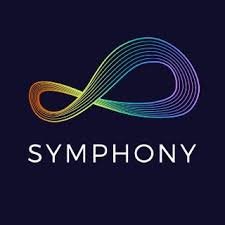 More details are available on my next post. Stay updated.