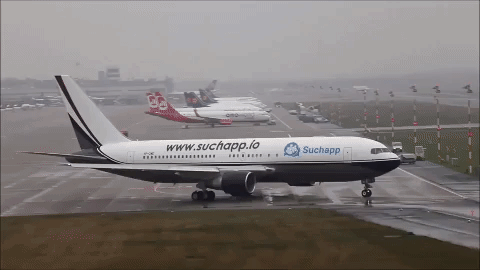 Hey everyone,
 
I know I've been silent for a while on steemit. Not because I haven't missed you rowdy bunch, but because life has been zooming by at a thousand miles per hour!
 
Anyway, today I'd like to take some time to share with you a project I've been working on for the last few months - one that I know you're all going to love.
 
SuchApp is a truly amazing new realtime messaging application. Think about it like WhatsApp - except built for this century and not the 1900s! Not only does it do all the things apps like Whatsapp, Slack and Telegram can do, but it does SO MUCH MORE!
 
First of all, SuchApp is a fully featured messaging app that incorporates a complete blockchain economy right inside the application. It has an integrated digital wallet (which will be capable of storing all types of cryptocurrencies) and users can buy and sell products and services with the SPS token - all without leaving the app. It is clearly the world's most blockchain friendly messaging app.
 
But that's just the beginning.
 
SuchApp includes a super sophisticated location based messaging technology called RADAR. Basically, it let's you easily connect with friends, groups and businesses that are nearby. In a new city and want to find the place all the locals eat at? Just login to SuchApp and ask a neighbor!
 
Another amazing feature that SuchApp brings to the table is its awesome group functionality. Anybody can create a group and grow it as large as they like! Most importantly, the app provides group admins with true granular security options. No more scammers, spammers and wasted energy! As a juicy perk, anybody who grows a group to more than 1,000 members will receive a free SuchApp smartphone with custom group administration software.
 
However, one of the most important functionalities that SuchApp brings to the table are loyalty programs. Any local business or group administrator can, with just a few simple clicks, launch a fully functional loyalty program inside the app. They can then incentive their customers with discounts, tiered rewards, and a bunch of other powerful marketing tools.
 
Even better all of these loyalty programs are based on the SPS token!
 
Imagine earning tokens every morning on your coffee run and then exchanging them in for a new shirt or a new pair of pants at a nearby clothing store! The possibilities are truly endless.
 
But what makes me really proud to be involved with SuchApp are the great people behind the project. HighTV, the company behind the app, is one of the world's largest providers of 4K and HD television content. Their networks broadcast via satellite all over the world.
 
Most importantly, they have a sterling reputation of being serious and delivering quality service. As I've come to get to know the team, I realized that they truly are focused on creating and launching an exceptional product that will improve people's lives all around the globe.
 
SuchApp is not a pipe dream.
 
The application has been under development for over two years, and the company has already invested more than $2 million in the project. They have a team of over 20 developers, divided into four groups, working exclusively on the app.
 
Did I mention? The alpha version is already installed on my phone! A public beta is scheduled to begin just after their initial token sale.
 
Anyway, I sure hope you've enjoyed this look into one of the projects I've been hard at work on over the last few months.
 
For more information visit www.suchapp.io and don't forget to sign up for their white list.
 
Important Links
 
Website: www.suchapp.io
White Paper: http://go.suchapp.io/whitepaper
Bounty Program: the.suchapp.io