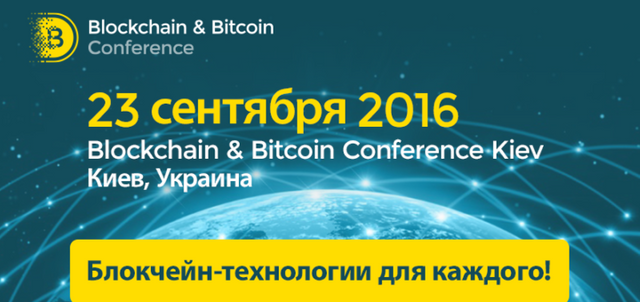 About conference
Ukraine is in the top of three world leaders in the development of blockchain technologies. Here there are all conditions to establish a permanent communication platform for blockchain community.
Having gathered about 500 participants last year, Smile Expo is expanding the format and invites you to the third annual Blockhain & Bitcoin Conference Kiev - the most ambitious in the CIS conference dedicated to bitcoin and blockchain.
The event will be held in Kiev September 23, 2016
Our participants are designers, entrepreneurs and representatives of national regulators from the CIS, Europe and the United States.
We split up into three streams - for beginners, experts and developers - to obtain a concentrate of useful information in just one day. Each section could be a separate conference, but we don't want to waste time - we need intensity.
Stream 1. For Beginners
The stream for those who every day hear about Bitcoin, blockchain and smart contracts, but don't fully understand what is it. Experts will step by step explained the basic concepts and tell what projects can build on the blockchain foundation. In a single day - the whole framework of what you need to know about cryptocurrency and blockchain, from different positions.
Stream 2. For Experts
Discuss case studies, work of fintech-, govtech- and civiltech services on blockchain base, network security, investment, prospects of mining, smart contracts, exchange-traded instruments, as well as the latest news.
Separate reports will focus on the state level initiatives: the creation of management tools on blockchain and position of national regulators in different countries.
Stream 3. For Developers
We'll look at blockchain services in action. Examine how operate smart devices and how to write code for them. For technical questions and practice - here.
We invite:
Developers;
Small and medium-sized enterprises;
Financiers and bankers;
Investors, representatives of the private equity and venture capital funds;
Representatives of the credit card companies;
Representatives of the payment systems;
Lawyers;
Security Solution providers;
Founders of start-ups.
Join now - our quantity will be more than in the 2015th! More information