Is crypto currency a real Currency or speculative game?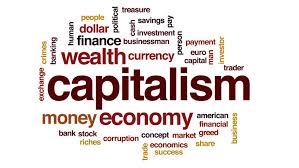 You may have many questions on crypto currency
Is it a real money? Or just a game?

What is the risk involved in it?

What is the return on investment of the industry?

Can it be considered as an investment?

Is it going to stay as it is or get water down in the near future?

Will governments going to interfere or ban this currency?

What is the business politics behind?

What is the risk verses gain on investment?
You can have many questions but the industry is booming irrespective of much uncertainty behind the highly volatile industry. According to the business insider UK, the industry has passed the 700 billion US dollar on January 3, 2018. And according to Gavin brown, lecturer in financial economics at Manchester metropolitan university, 'it could take 10 to 15 years to enter into mainstream financial institutions and the infrastructures will deal with this shift of currency type. But it will need regulatory structure to this development.'
Therefore crypto currency is going to be on mainstream banking industry. Loans, financial securities, bonds, long term investment securities, government bonds, international money orders and transfers, insurances, and other form of currencies are going to be valued in tem of crypto or against crypto coins and tokens.
Is crypto currency a game or a serious investment?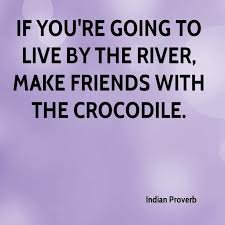 There is a saying which says "if you are going to live by the river get used to the crocodile"
The new crocodile in the new era of high communication and high frequency of information, it is going to be crypto currency. So make a friend with this crocodile, learn how to play with him and also know how to use him to your benefits. There was a conspiracy in the world that the demines built many of the world heritages, to me the value in the heritages is undeniable but the technique that those days people knowledge of how to use those creatures is much more mysterious and valuable. So let's play with the upcoming change and have fun with the "chicks and gin".
For me crypto currency is both a game and a serious activity at least for meanwhile. But eventually it is going to have heavily rules and regulations to enter into mainstream.
I don't think a 700 billion industry is fake and which involves many million personalities in the world is a game as well.
But rules of the game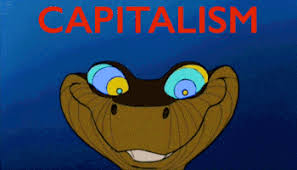 The school of thought in the capitalism was claiming that market has to be free to reach to its bottom and heights until it reaches into optimum price Vs quantity. But was there anything like that in the past centuries and arenas?
The answer might be highly controversial because everybody has different glasses of his own which he follows the world. But the real capital good emerging in the world is crypto coin and crypto currency. The price is determined by the volume and demand analysis for the time being. That is why many economic analysis towards price are most of the time correct but highly volatile against timing. Think about it a currency and a real capital good. So it is a serious game than a game alone.
Dear steemers be part of the revolution
In every revolution new millionaires emerge. Undeniably early entrants have bigger advantage towards becoming the member of the upper class. Remember the last .com revolution. As human civilization becomes more and more modern and as number of revolution increase in one century number of millionaires will increase per revolution. Back in the agricultural revolution few millionaires have been recorder, then in the industrial revolution number of millionaires created due to the phenomena increase. Increased in numbers of head counts as well as time of making a millions was shorter to its predecessor revolution. Then the .com information era booms with the number of millionaires this time young and many millionaires emerged. So third type of character was added to the behaviour, it was young generation getting millions fast with vast number of people to the school.
So who is next and with what kind of new character
Number of millionaires📤📤📤📤 increase
Time to make millions📥📥📥📥decrease
Average age of millionaires will decrease
But what is the fourth unique character of crypto currency revolution?
What will increase?📤📤📤
What will decrease?📥📥
let the reader answer this question
Don't be late to the party
Oxford dictionary defines the term late to the party as becomes aware or get involved in something long after others. But anybody who is reading this is not late because is at least a member of steemit. Take action to its necessary level of return is mandatory to be part of the group which will be carried by the revolution. I will call this revolution "currency revolution". We are part the incoming society which will change the long lasting currency. So lets master this technique where you will get a million of dollars in a matter of days to months. So please please please get hold of this currency and get rich. Act like the riches because if you get serious about this you will never need a hectare of land like in the agriculture revolutionist. Likewise you will never need machinery for production or a sales warehouse like in the industrial revolution. Or you will never need a high bandwidth or don't need to be a programmer like the information era revolutionist. Then what do you need to be a millionaire? The answer is clear using your mobile to be successful. So the answer to the question which i raised in the above section might be less need of infrastructure to be successful in this era. So this generation is much more lucky than its ancestors.
Let's use the luck and the less effort that is needed to be a millionaire.
wish you good luck
Get successful and learn the opportunity which is just a click away from your mobile. Just click and be a millionaire
Let's steemit
comment on your suggestion
Please resteem it if you like my post.
Lets chat on Discord (@Dawitnet#9139) on day trading if you are aiming your first millions this year.