Darb Token
Nowadays there are thousands of tokens on the crypto market but in order to be successful one has to be unique and useful.
DARB, is an ERC233 utility token on the Ethereum blockchain, that is the best secured and stable version of a token as so far. Moreover Darb token gives the trader an incentive of sharing the revenue produced by Darb Finance, on daily basis.
Darb Finace looks ahead and aims into long-term sustainability in our economy.
Currently, we are on Milestone I. In this period we will mine 10% of total available DARB tokens. During Milestone I, DARB Finance will distribute 35% of revenue across token owners and the best thing is that Milestone I have the lowest difficulty which means you will be able to obtain the most DARB tokens each trade than in any other Milestone.
In general Darb timeline represents of 7 Milestones which differ in amount of the tokens and services we are going to implement.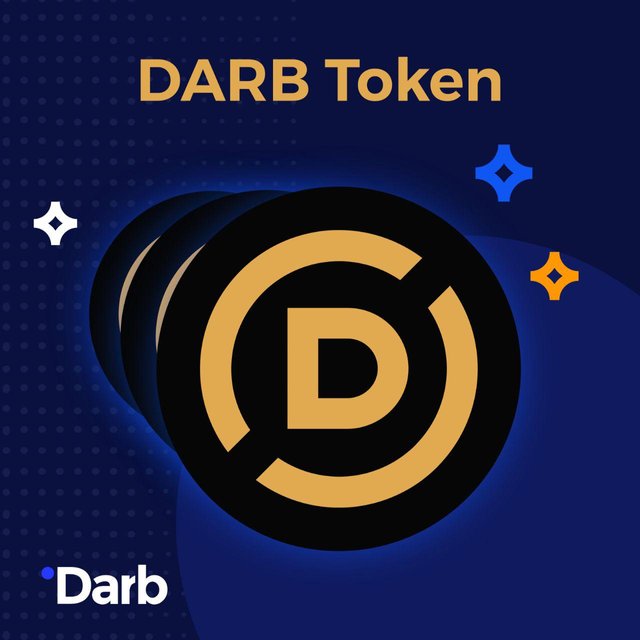 Every time trade is made at the DARB platform, the smart contract grants DARB tokens to both MAKER and TAKER based on trade amount. TAKER receives 35% of tokens from trade, while MAKER receives 65%.
The cost of the token will depend on the daily operations and the amount of total turnover. Each user get 10% from this. To make it easier and more understandable we will place a interactive income calculator at www.darbfinance.com.
As a utility token, Darb will be used across the platform to provide the incentives for all users in order to discover the platform features.
Among the main ways how Darb token will be used are:
Revenue sharing
Every day from 35% to 50% of daily revenue in ETH will be distributed among token holders. Here the math is easy. The more tokens you hold the more share you will get.
Poll
To make Darb Finance platform user friendly and it could meet all customers expectations all Darb token holders will be able to vote and show which changes he or she desires to see.
Advisory board
50 users who own the biggest amount of DARB tokens will be invited to private slack as Advisory Board and will help with evaluating new ideas and testing newly developed features as the first feedback loop.